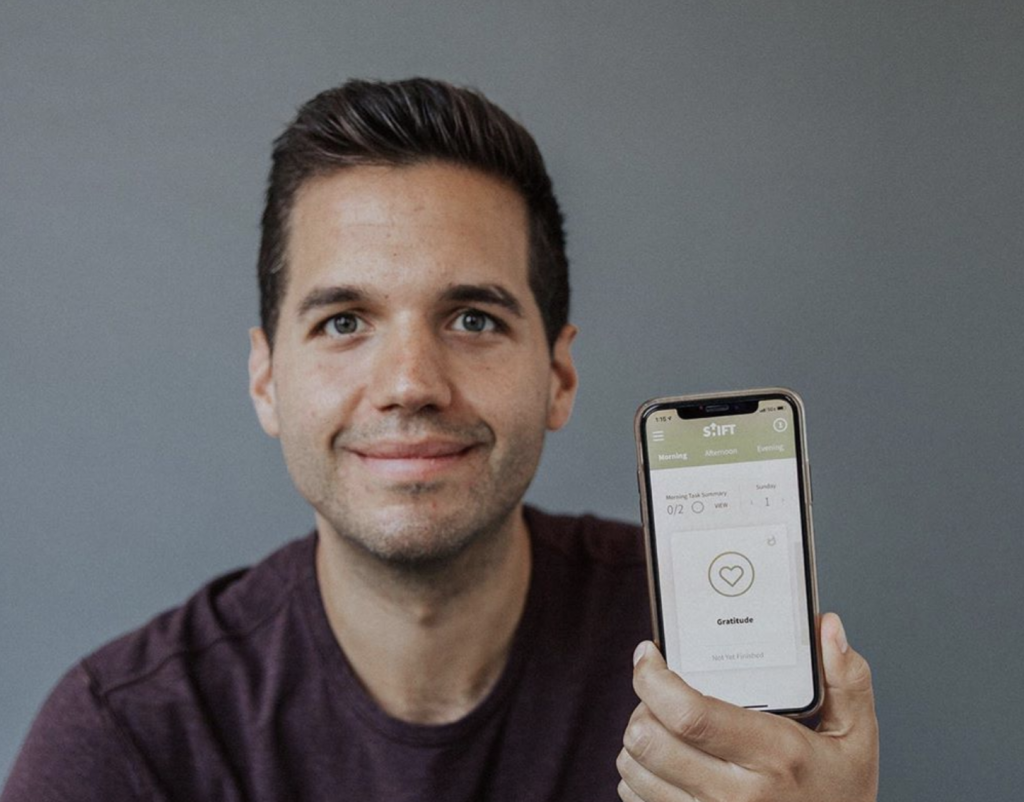 If there was ever a time to have a guest on LIVE with Heidi Powell who talked about peacefulness, meditation, gratitude, and how to have an exceptional human experience no matter what's going on, that time is now. So, I was SO grateful to be introduced to Doug Cartwright through a mutual friend, and I knew I had to have him as a guest on the show.
In this episode, Doug talks about why he feels like he's living better during this quarantine time than in his normal life, he teaches me how to meditate, and he share some words of wisdom about how the negative stories we tell ourselves can keep us from living our best lives and how we can rewrite those stories to become our best selves AND live our best lives.
For full show notes + complete info, click here →
Meet Doug:
Doug Cartwright left his high-paying sales job after he realized that it was bringing him outward success but not inner fulfillment. His journey led him to create The Daily Shifts Mindfulness Movement to help people maximize their human experience. This movement includes an app, a free 5-day challenge, a free eBook, and his course, Shift My Life. Doug also transformed his life in another way by losing 100 lbs!
Some questions I ask:
How do you embrace "what is?" (3:08)
Doug's question to viewers: "What are you unwilling to feel right now?" (7:56)
How did you learn to love yourself? (17:39)
What are the 3Ms you often talk about? (23:11)
How do you meditate? How do you do it right? (33:30)
Some key takeaways from this episode:
Embracing the worst that can happen in a situation can actually lead you to a place of calm and centeredness. (3:08)
Identifying the feelings you're unwilling to feel, then feeling them, is the only way to get through those feelings. (7:56)
Learning to love yourself involves asking yourself a few questions and then practicing mindfulness/meditation, breathing exercises, and gratitude and focusing on the positives in your life. (17:39)
The 3Ms are Move, Motivate, and Meditate and how to incorporate them into your life. (23:11)
Don't compare your meditation practice against others', and don't try to silence your mind. (33:30)
Products + Services:
Get social with Doug:
xo,