Originally published on?Examiner.com.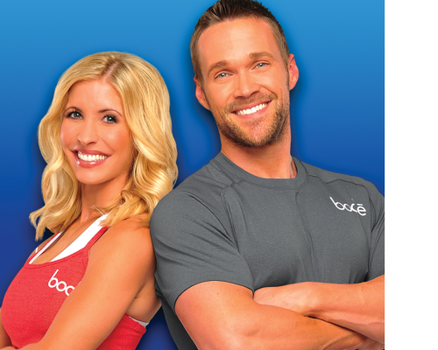 They transform bodies and lives on "Extreme Weight Loss," and?on Katie Couric's August 21 talk show, diet gurus Chris and Heidi Powell revealed the secrets that can help you slim down too. From carbohydrate cycling to a sample recipe, get the skinny so that you can choose to lose.
Chris and Heidi have turned?weight loss?into a family affair, and they believe that by sharing the gift of health, they are receiving as well as giving, explained Heidi to Katie. Although exercise plays a key role, the diet duo emphasize that watching what you eat is essential. Chris has devised a concept that he calls carbohydrate cycling, which involves shifting from low carb days to higher carb days, while always eating healthy food. You boost your metabolism one day, then burn fat the next day. You can learn more about it by?clicking here for his book "Chris Powell's Choose More, Lose More for Life." By following his carb cycling approach, "you get the benefits of a low carb diet without crashing your metabolism," emphasizes Chris, who also authored "Choose to Lose: The 7-Day Carb Cycle Solution" (click for details). Chris revealed a tip on the August 21 show that impressed Katie: If you're craving food, have a small portion of a healthy fat such as peanut butter, drink a glass of water and wait 20 minutes. Your craving should be gone in that period of time.
Remember this message from Chris as well: Believe in yourself to lose weight. Unload your self-doubts to unload the weight. And now, so you could sample the delights of his diet, make the recipe below from Chris.
Lemon Chicken
Ingredients to make 2 Portions
Chicken Breasts ? 2 breasts
Olive oil in spritzer bottle ? 1 spritz
Lemon juice ? 1/4 cup
Garlic minced ? 1 tsp
Salt and pepper to taste
Directions: Put all ingredients in a gallon-size zip-top bag and seal. Gently massage bag to mix ingredients and fully coat meat with marinade. Let sit for at least 30 minutes. Remove meat from bag and discard any remaining marinade. Broil, or grill over medium-high heat, cooking chicken on each side to desired doneness. Serve immediately with your favorite side for a high- or low-carb day; or portion out and store in the fridge or freezer until you?re ready to reheat and enjoy.