Can you believe we're already half way through February – National Heart Healthy Month!?! I love experimenting with new recipes, especially those that include gluten free heart healthy foods. Finding recipes that fit our gluten free needs as well as our on-the-go lifestyle is always hard and this recipe is a perfect fit!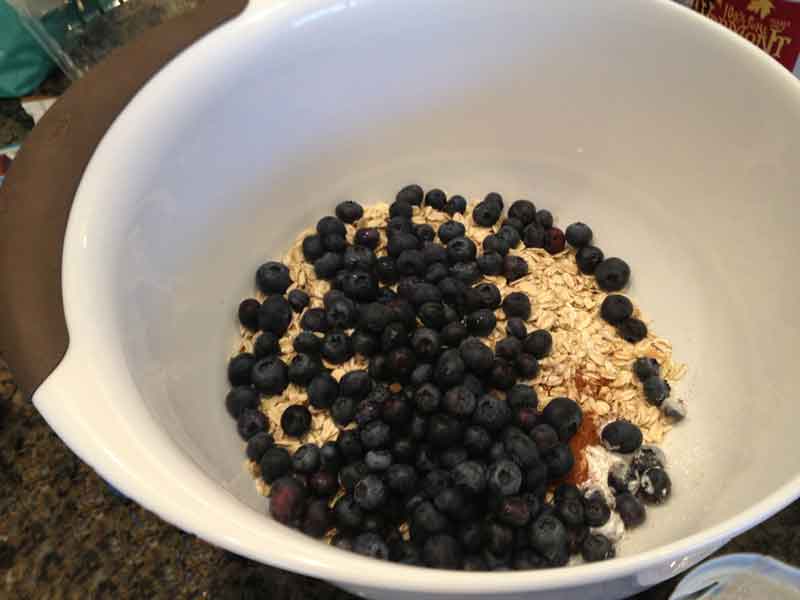 Enjoy these yummy muffins as part of a high carb snack or breakfast. It?s also an easy way to get your kids to eat something made with 3 heart healthy foods that tastes great! The whole family will love these!
HEART-y Blueberry Oatmeal Muffins
Makes 12
? 2 1/2 cups gluten free, old-fashioned rolled oats*
1 teaspoon baking powder
1/2 teaspoon salt
1 teaspoon cinnamon
1/2 teaspoon nutmeg
? 1/4 cup chopped almonds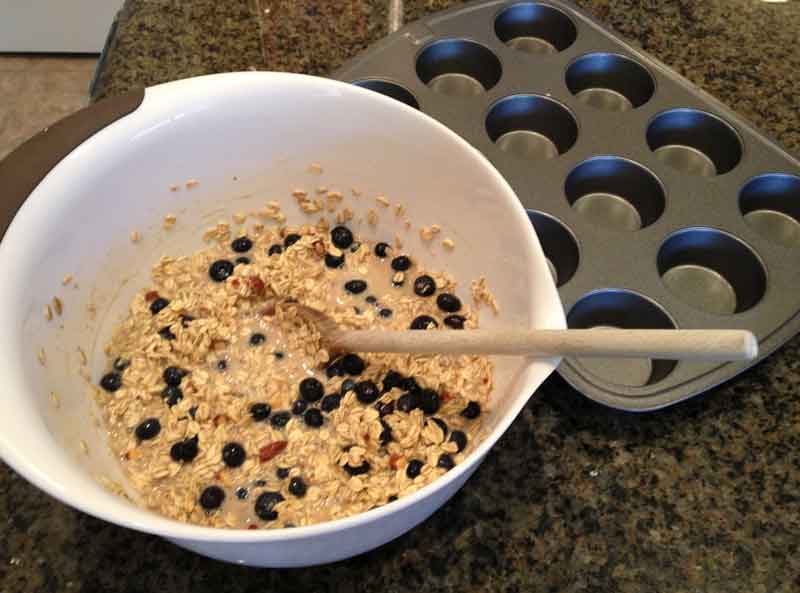 1/4 cup natural applesauce
2 cups unsweetened almond milk
1 egg
1/4 cup pure maple syrup
? 2 cups blueberries, fresh or frozen (Would be yummy with apples, pears, or berries too!)**
1. Preheat your oven to 375 degrees. Place liners in muffin tins.2. Combine oats, baking powder, salt, cinnamon, nutmeg, almonds and blueberries in a bowl.
3. Whisk together applesauce, almond milk, egg, and maple syrup in a small bowl. Pour into dry ingredients. (NOTE: the ?batter? will almost seem soupy. There is no flour to absorb the liquid. Don?t panic, the oats will soak it all up while it?s baking.)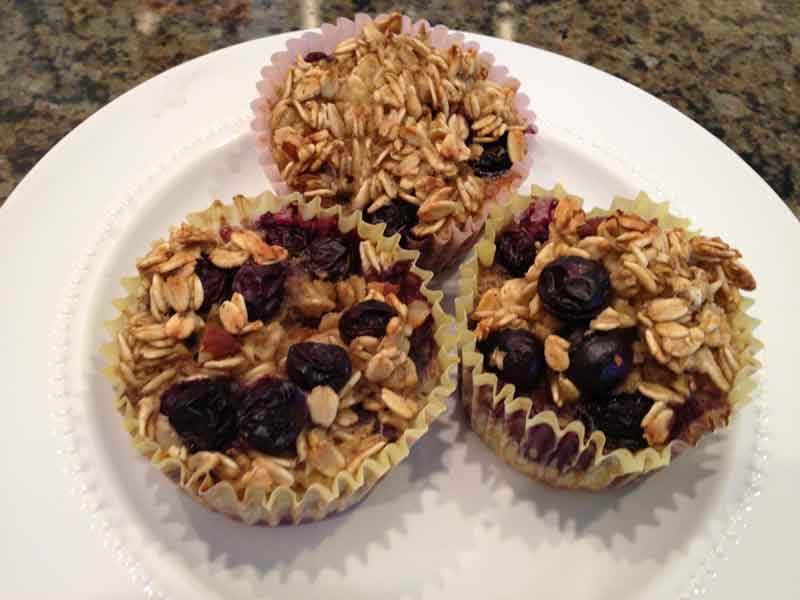 4. Fill lined muffin tins 2/3 full with batter.
5. Bake at 375 degrees for 25-30 minutes or until muffins are golden brown on top.
6. Allow to cool a bit before serving. You can store these in the fridge in an air tight container. To freeze, allow muffins to cool completely then store in air tight container in the freezer.
Enjoy!
Nutritional information: Each muffin has approximately 138.3 calories, 4.3 g protein, 22.6 g carbohydrates, 3.4 g fiber, and 3.6 g fat.
*Non-gluten free oats can be used if available and you're not avoiding gluten for health reasons.
**The fruit will naturally sweeten the muffins. If you find you want them sweeter, try adding up to 1-2 tablespoons stevia but we enjoy them with just the fruit.