I may have found my new indulgence…not just this cake, but ALL of the wonderful recipes from the amazing Erika Peterson. The best part about her recipes is that they are all cleaner versions of the super yummy foods we all crave!!! I love that I can make some of these foods on a guilt-free day, and REALLY have no guilt eating this deliciousness :). This won't be the last you see of Erika, aka Clean Simple Foodie on Instagram. She is officially my new favorite person to follow, and you better believe I'll be sharing more of her recipes!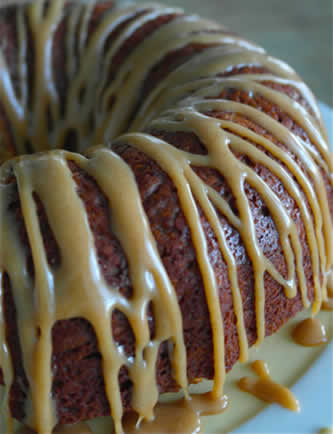 by Erika Peterson, Clean Simple Foodie
Are you ready for a reward day treat?? As I was getting creative in the kitchen, I decided to try a clean spin from one my favorite Fall dessert recipes.? I am a huge believer in replacing, not restricting.? You might die and go straight to heaven with this one! This Caramel Apple Cake is filled with clean ingredients that won?t leave you feeling guilty and sluggish; on the contrary? it might even help you bring your sexy back? if you can stop yourself from eating the whole pan;)!
Caramel Apple Cake
What you'll need:
Cake:
1 cup agave or honey
2 Tbsp butter
2 Tbsp olive oil
2 whole eggs
4 cups shredded apples- with or without peel
2 cups 100% white whole-wheat flour
2 tsp cinnamon
2 tsp baking soda
2 tsp nutmeg
1 tsp sea salt
? tsp cloves (optional)
? chopped nuts (optional)
Caramel sauce:
? cup natural almond butter
? cup honey
1 tsp pure vanilla extract
Let's Bake!
1. ?Preheat oven to 350 degrees.
2. ?Beat agave, butter and olive oil together. Add eggs. Mix. Add apples. Mix. Add all remaining ingredients. Mix well.
3. ?Pour batter into a well-greased bundt pan. Bake for 45 minutes. Let cool for 30 minutes to an hour.
4. ?Make the caramel sauce just before serving. In a small saucepan, mix almond butter, honey and vanilla over medium heat. Stir constantly until all the ingredients melt together making an ooey-gooey caramel.
5. ?Drizzle the ?caramel sauce? over your cake.
TIP: If you are making this for a group, top the entire cake with caramel all at once. If you are keeping this for yourself, top each slice individually with caramel just before eating.
This dessert is so good that you will be eating the leftovers for breakfast? and believe me, I do!!! Happy cheating!
What?s in it:
Recipe makes 16 servings. Each serving has : 280 calories,?5g protein,?10g fat, 2g sat fat, 31g carb, 4g fiber
About Me:?
Superman?s wife, Mother of 3, lover of family, fitness, and baseball tees and of course, anything that involves clean food (lots of it)!? AFPA certified nutrition and wellness consultant, certified TRX group fitness instructor and Clean. Simple. Foodie.? If you need me, I?ll be in the kitchen!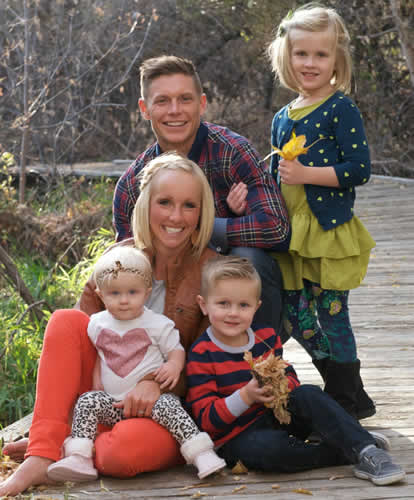 Want to connect with Erika? Find and follow Erika here: