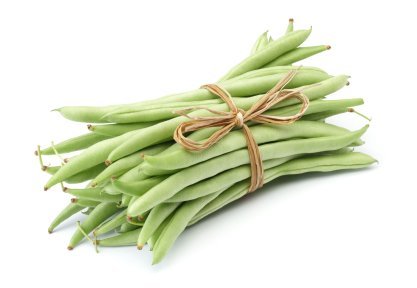 For all you green bean casserole fans, here?s a healthy, and gluten-free, solution for you!
Gluten Free Green Bean Casserole
Serves 6
What you'll need:
16 oz. fresh green beans
1 cup low fat cream of mushroom soup
1/2 cup almond milk
1/2 cup almonds
1/4 cup dried onions
2-1/2 teaspoons sea salt, divided
How to make it:
1. ?Preheat oven to 350F.
2. ?Cook prepared beans in large pot of boiling water with half of the salt. Drain and rinse in cool water. Set aside.
3. ?In a small bowl, combine the almond milk and the mushroom soup, mixing until smooth.
4. ?Put the almonds in the blender and pulse until you have large crumbs. Add the onions and 1/2 teaspoon salt to the blender and pulse just until broken up.
5. ?Spray a large baking dish with olive oil spray and add the beans. Pour the gravy mixture over the beans and stir to coat evenly. Sprinkle the topping evenly across the beans.
6. ?Bake for 30 minutes until the top is lightly browned and the casserole is bubbly. Serve immediately.
What's in it:
Each serving has : 187 calories, 6.5g protein, 14.6g fat, 1g sat fat, 12 carbs, 4 g fiber