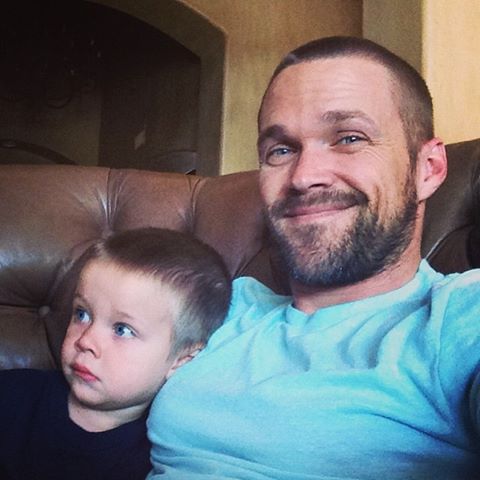 I am thankful for this man right here. I've put him through quite the ringer over the last week and a half: Ruby's birth, my kidney stone hospitalization, and now a virus of some sort that I somehow caught (and I NEVER get sick).
This man keeps supporting and loving me through all of it…willingly picking up the slack where I can't right now. He teaches me the truth in "what doesn't kill us makes us stronger," and attacks every challenge with a smile on his face, and as an opportunity to grow. He helps me see past the present "new mom" feeling I get that life might not ever be normal again (new moms, I know you've experienced this!!) by assuring me with certainty that it will only get better?. While I know this is true, it's easy to forget when you feel down and out for so long.
This man loves me at my sickest, my most tired and most emotional, and at my worst. I am so so thankful today for the most amazing life-partner, husband, and best friend in the world. I'll spend my life striving to be the best person I can be…using his example.