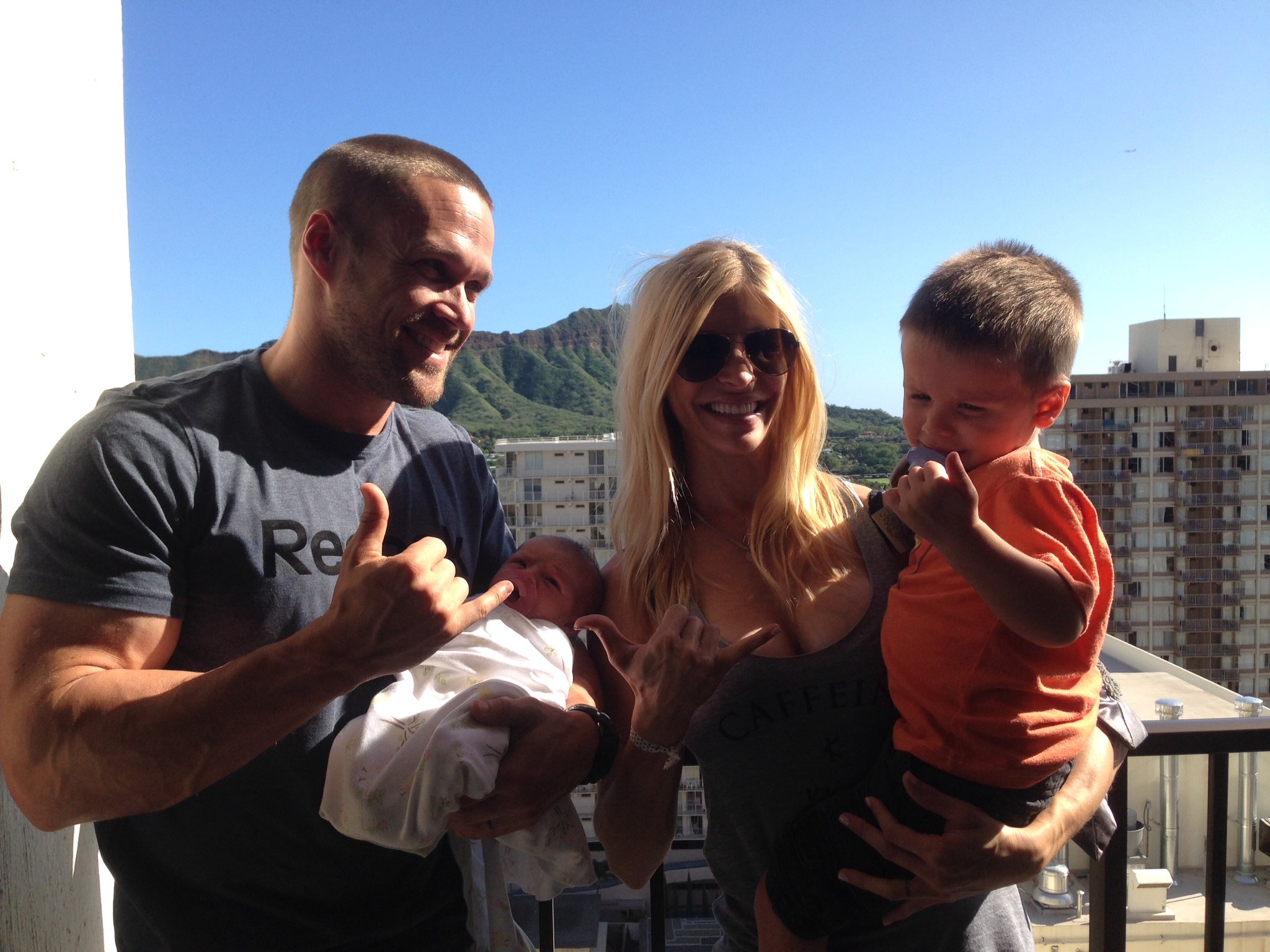 It is no secret that our family?s busy life has us jet setting more than the average family. While most of the time, these travels are easy and somewhat predictable, thanks to an awesome nanny and two older kids that are superstar helpers, we occasionally encounter periods of time and travel that aren?t as easy and predictable as we would like.
Example?traveling to Hawaii with a 2 week old. This was a hot topic of debate for many and understandably so. It was torturous for Chris and myself, as her parents, to figure out how we could make Ruby?s first trip as safe as humanly possible, and still accomplish the things that we needed to accomplish. I?m happy to report, the trip was a success on SO many levels. ?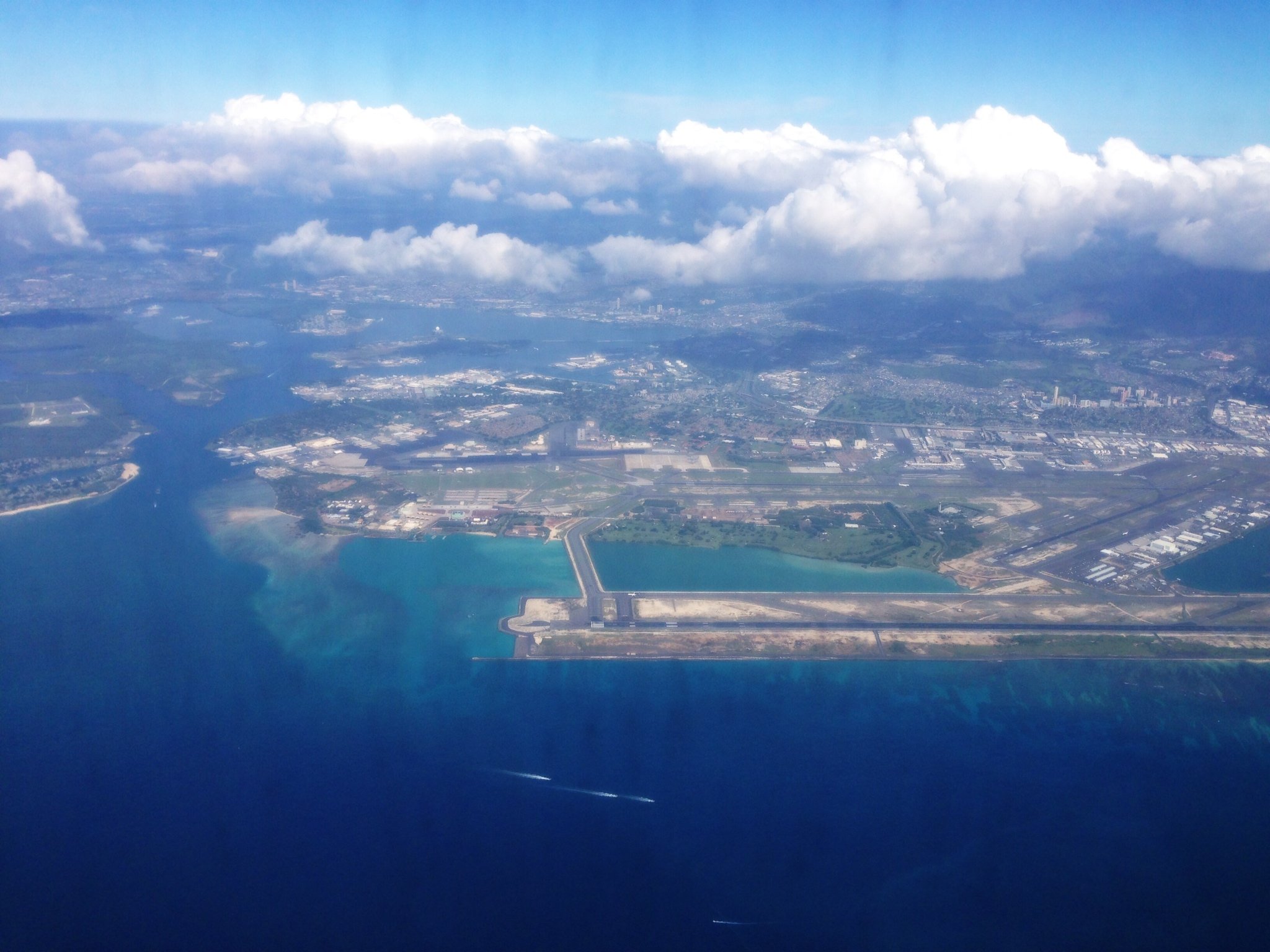 Let?s start with the 6 ? hour plane ride from Phoenix to Hawaii. This, my friends, was my biggest worry. The thought of exposing Baby Ruby?s new immune system to an airport, let alone an airplane with re-circulated air for 6+ hours kept me up at night for an entire week leading up to the flight. I read as many google searched articles and forums that I could find on the topic?looking up moms and dads that had flown with their babies at such a young age?hoping and praying their babies were safe. I searched and read nearly every doctor-written and recommended site to see how early was too early for an infant to fly. While I saw the recommendation was 4-6 weeks (to allow time for their immune systems to strengthen), they did say flying earlier could be done with proper precautions.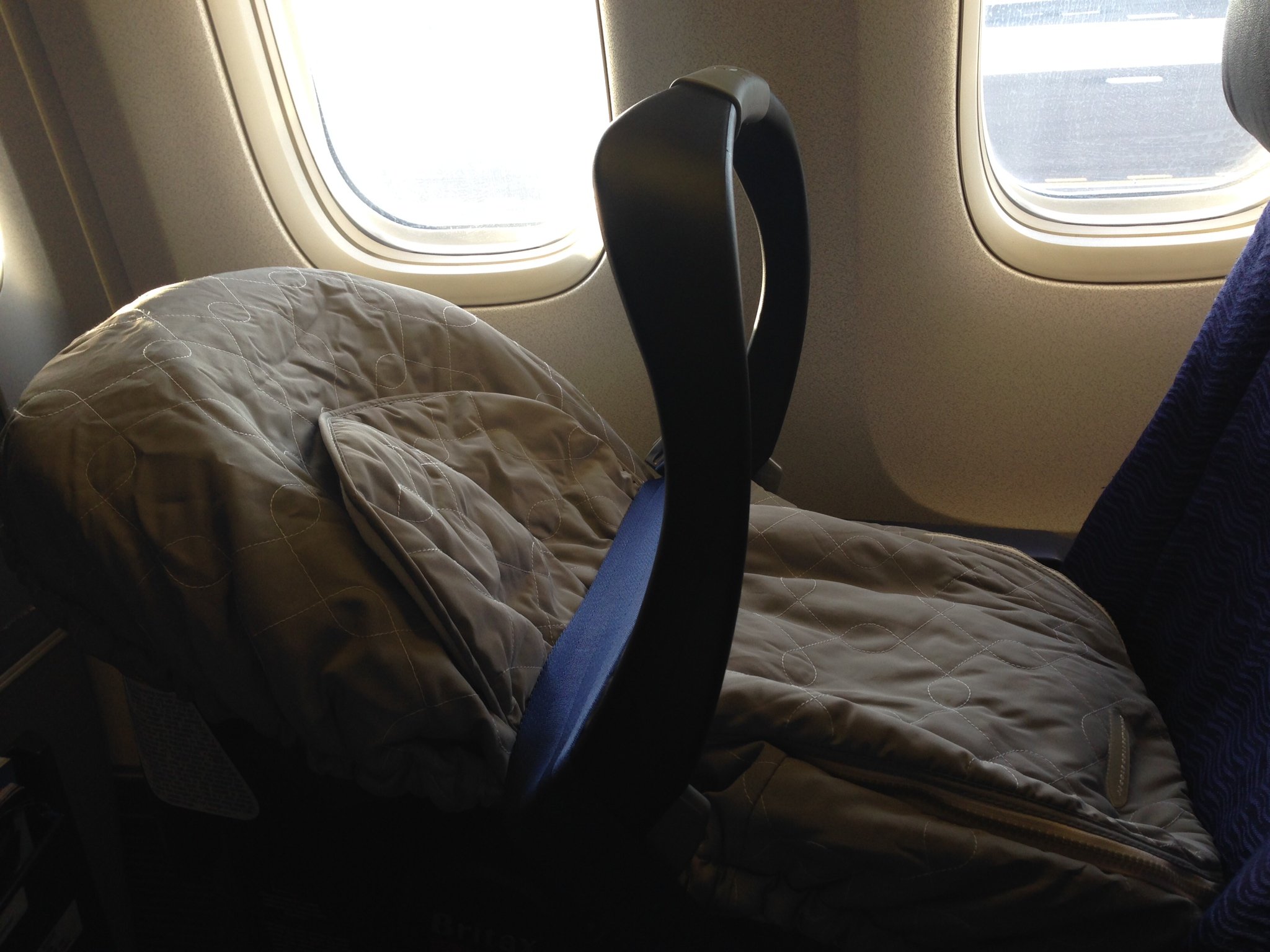 So?precautions were taken. Chris found the BEST carseat cover that we used the ENTIRE way to and from Hawaii?it was a lifesaver. While I?m not sure how much it actually protected Ruby from the potentially bad air, it sure made Mom and Dad feel better. She only came out of her little cocoon to eat and be changed twice on the flight. Every other minute was spent sleeping (thank you, Ruby!!).
Also, we found that the location of her seat could help her stay out of germs way. Immediately behind first class (yes, we fly coach) and off to the far side felt the safest. We did splurge and buy Ruby her own seat though. While the cost seemed high to me, the investment in a healthier space for her was worth it to us.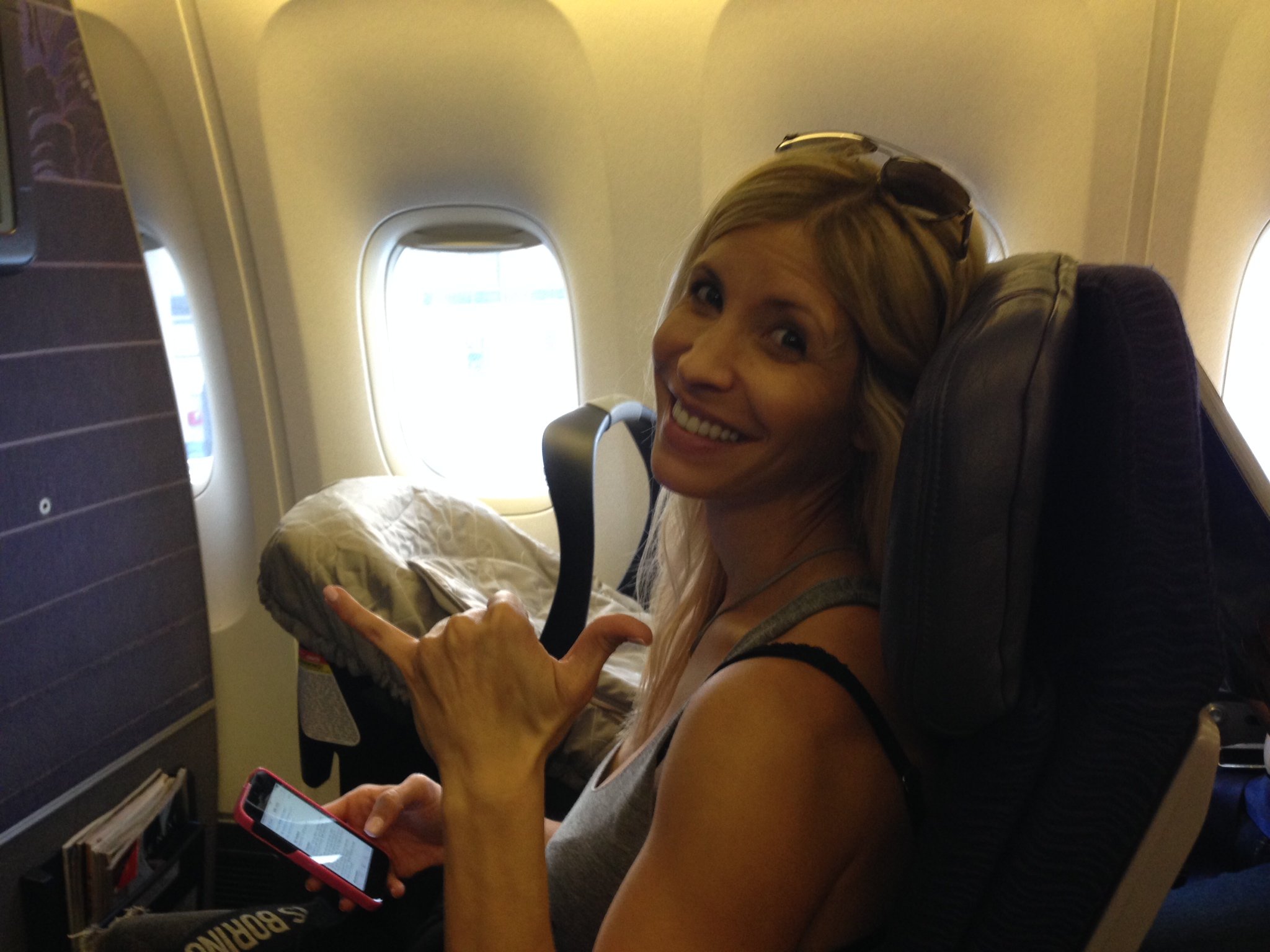 When in Hawaii, the fresh, ocean air was amazing. I found myself happy to be there, nearly pollution-free, for Ruby?s 3rd week of life, even over our home state of AZ. She got a nice amount of clean air, indirect sunlight (which is great for reducing risk of jaundice in newborns), and a happy and stress-free mom and dad. She ate well, and grew bigger over the course of that week. While I even like to think I saw her smile a few times, I know better than to think it was real. But, Ruby did seem to thoroughly enjoy that third of her life on the Hawaiian islands, I must say. ?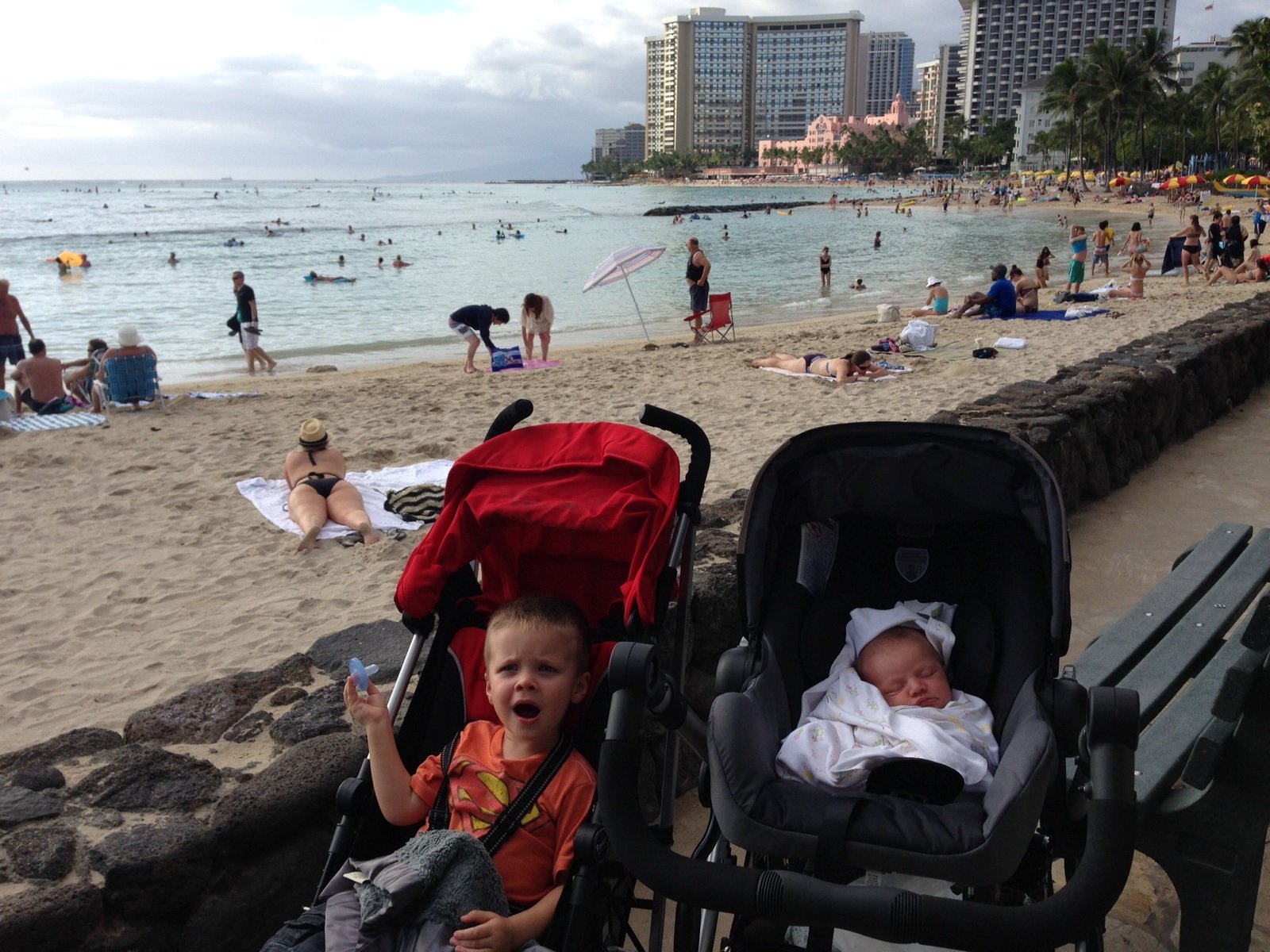 Cashy Boy?dream come true. I don?t know how a child that was SO hard to travel with (and we have traveled with him a TON over his 2.5 years of life) has become such a breeze!!! I?m not going to question it too much, I?m only going to be grateful ?.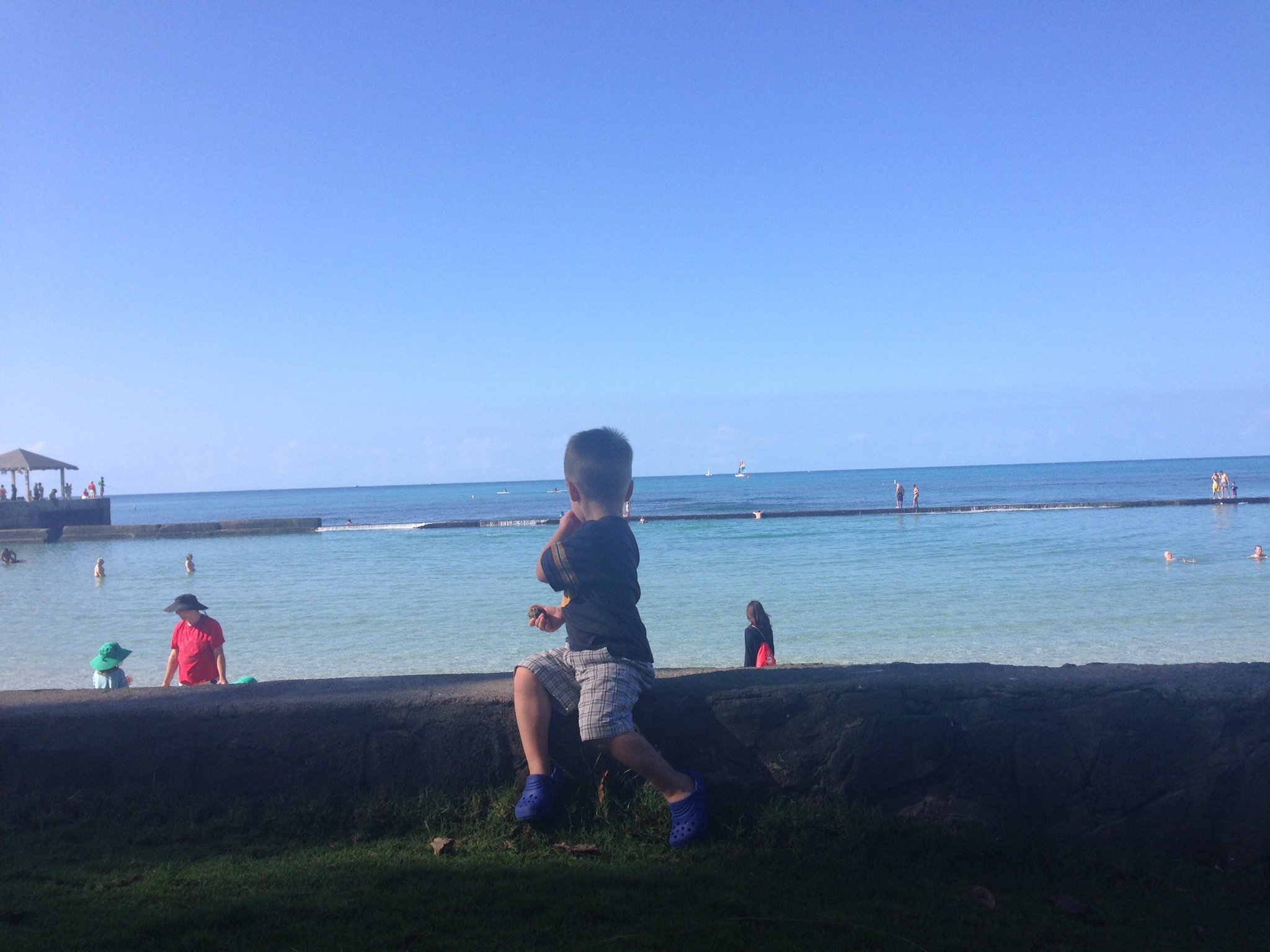 Hawaii was beautiful and amazing (and SO wonderful to see three of our Extreme Weight Loss peeps conquer their 6 Month Milestone Challenges), but I am happy to be home with Matix and Marley again.
The Powell Pack is complete once again ?.
Next up in our world of travel? I can?t tell you, but I will give you a hint:
Rumpelstiltskin + G + 8 + path over water. Guess below: