What if I told you that you could eat?peanut butter ice cream without blowing your diet?? Well, I got one better for ya…
Peanut butter lovers out there, listen up! In honor of Peanut Butter Lover's Day (yes, that is actually?a day), the amazing Erika Peterson (aka Clean Simple Foodie)?is sharing her delectable (and?healthier) Peanut Butter Protein Ice Cream recipe with us! You heard me right…peanut butter ice cream LOADED with protein!!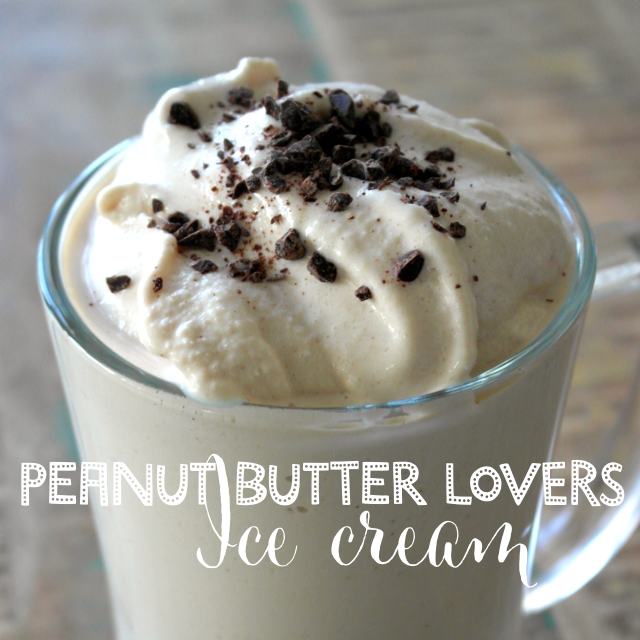 By Erika Peterson, Clean Simple Foodie
Peanut Butter Lover's Ice Cream
Serves 4
My husband and I are HUGE peanut butter fans, so naturally this recipe is a favorite at our house! When he found out that I was making this today, he made a mental note of the exact time and penciled a ?mid-day ice cream date? into his busy list of to-dos! I hope this becomes one of your family favorites as well!
What you will need:
1 cup cottage cheese (I used Daisy brand 2%, fat-free will work too)
2 Tbsp all natural peanut butter
2 Tbsp PB2 powder
? cup unsweetened almond milk, divided
1 frozen banana
? cup vanilla protein powder (optional for flavor)
6 ice cubes
Dark chocolate chips (optional)
Stevia, to taste
1 ice cube tray
High-powered blender
How you make it:
1. Blend cottage cheese, peanut butter, PB2, and about a tablespoon of almond milk together.
2. Pour thick mixture into an ice cube tray. It should fill about 12 cubes.
3. Freeze 4 hours or more.
4. Place frozen cubes, frozen banana, remaining 11 tablespoons of almond milk, protein powder and ice cubes in blender. Blend until smooth. Blend in some stevia if needed for sweetness. Makes 4 servings. Top each serving with a sprinkle of dark chocolate if your heart desires :).
What?s in each of the 4 servings:
About 155 calories; 6.5g fat; 12g carbs; 14g protein
About Me:
Superman?s wife, Mother of 3, lover of family, fitness, and baseball tees and of course, anything that involves clean food (lots of it)!? AFPA certified nutrition and wellness consultant, certified TRX group fitness instructor and Clean. Simple. Foodie. ?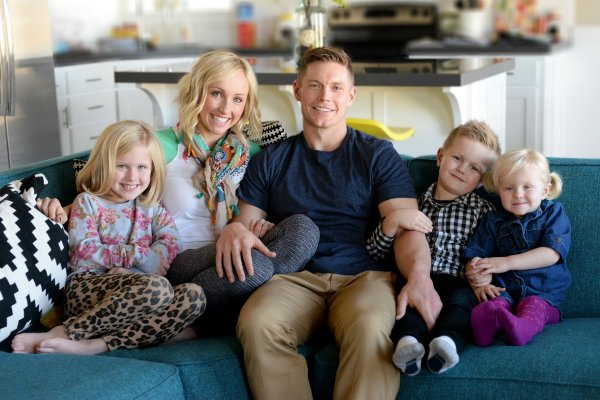 Want to connect with Erika? Find and follow Erika here:
http://cleansimplefoodie.com