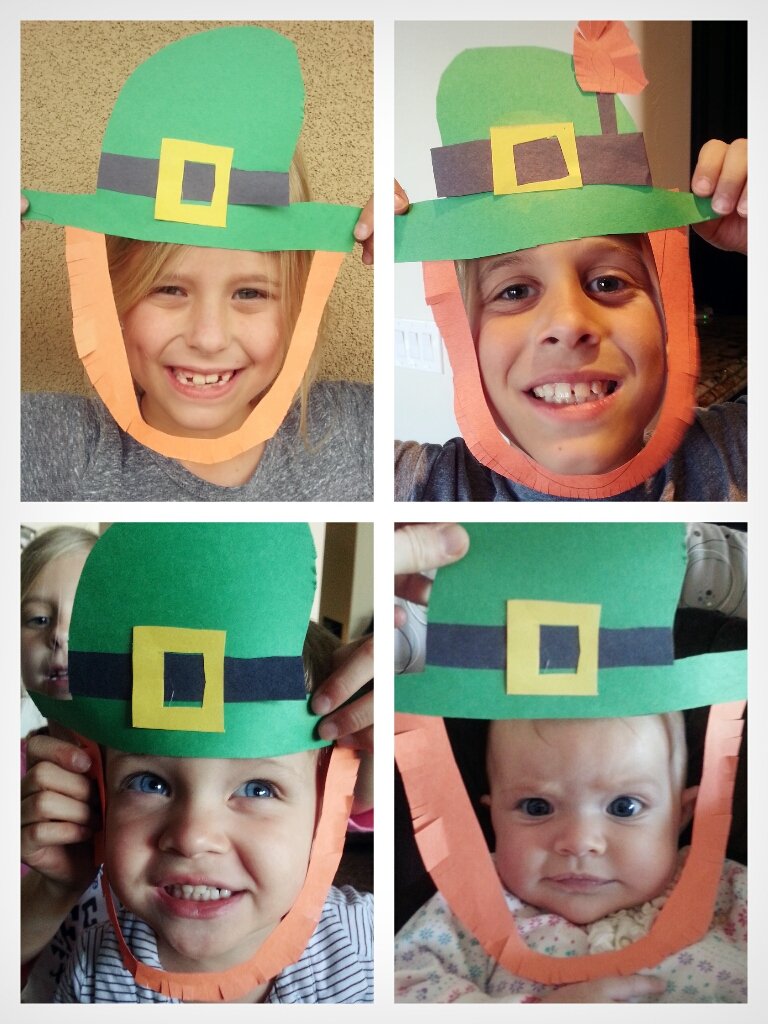 In honor of shamrock day, Matix and Marley made some adorable leprechaun masks to play with (and to dress Cash and Ruby up in!). Hands down, these kiddos are the cutest little leprechauns this world has ever seen ;).
You family can have some fun too making your very own leprechaun masks :). All it takes is some construction paper, scissors, glue sticks, and some St. Patty's Day creativity!
Feel free to post pics on Facebook/Instagram/Pinterest/Twitter. Tag me and hashtag #PowellStPattysDay – Matix, Marley, Cash and Ruby would love to see!!
Happy St. Patty's Day!
Love,
The Little Powell Leprechauns