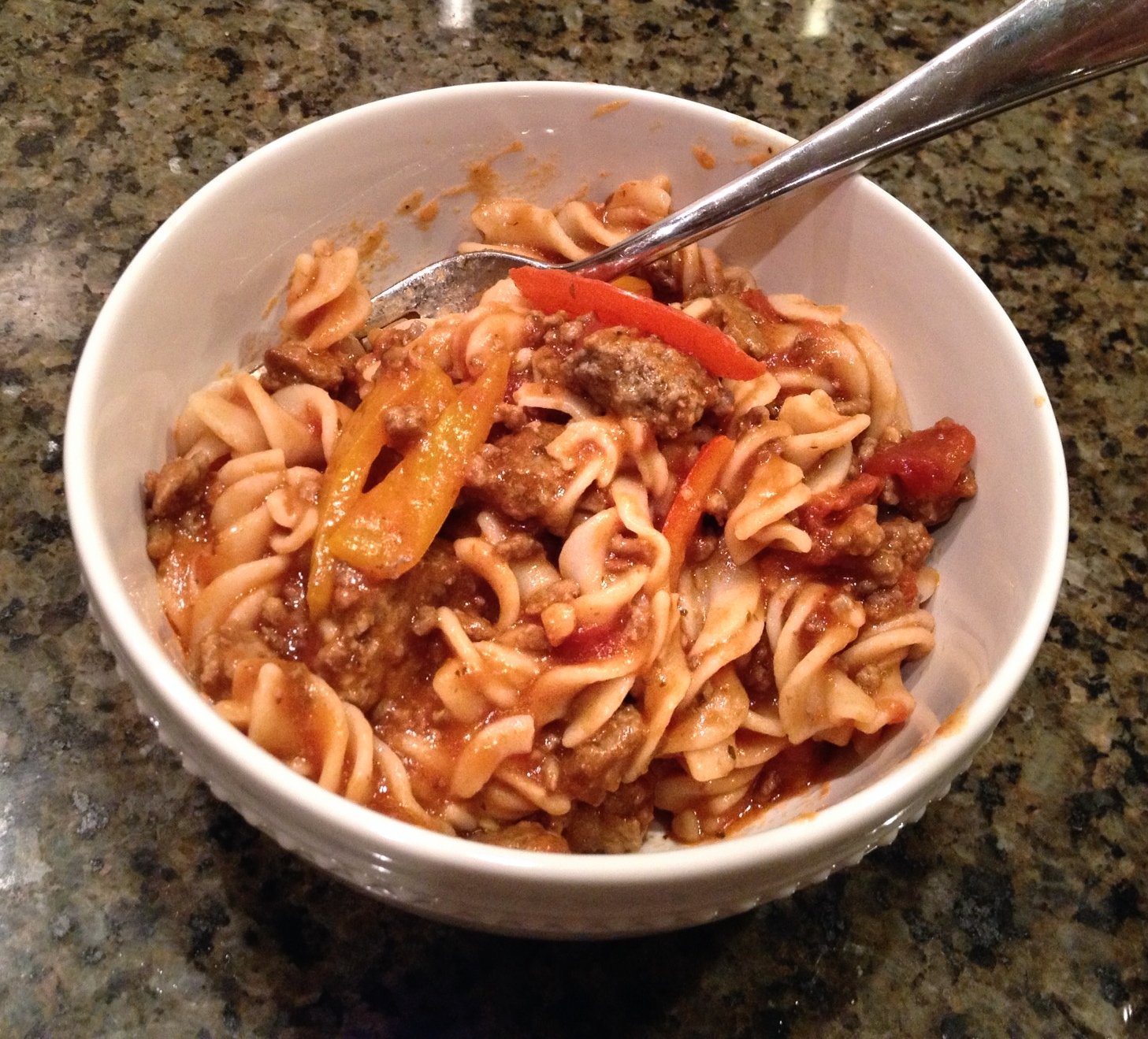 Okay, I can?t let this super-easy family favorite stay a secret for much longer. Time to share a meal we eat every single week, without fail. The best part is that it?s gluten-free AND healthy!
All you need:
1 Bag of Brown Rice Pasta (I buy mine at Trader Joes. If you can?t find it at a local grocer, try a Whole Foods)
1 lb Extra Lean Ground Beef
2/3 Jar Marinara Sauce (I use this amazing one from Trader Joes)
2 Small Bell Peppers, sliced into strips
1/2 Onion, sliced into strips
Cook brown rice pasta according to instructions. The gluten-free pasta cooks near the same as regular pasta, but can have a film on it. To get rid of that, and to make sure the cooking doesn?t continue after draining, I always rinse my pasta with cold water. Makes it perfect!
While pasta is cooking, brown the extra lean ground beef. A couple minutes into cooking, add the sliced bell peppers and onions. Saute until peppers are soft and meat is cooked.
Reduce heat to low. Add marinara sauce to beef, peppers and onions. Simmer until pasta is complete.
Combine pasta and beef mixture.
Makes 8 servings?Enjoy!
Nutritional information: 342 cals; 6.4g fat; 50.6g carb; 20.9g protein; 3.6g fiber; 212mg sodium