[slideshow_deploy id='7862′]
You all loved?her transformation on Tuesday night, now Charita?is back to answer some of our favorite questions, give her fave recipe, and share some of her favorite moments about the journey with Chris and me. 🙂
Q. What is your favorite EWL memory?
A. My favorite memory is definitely Zumba licensure!
Q. What was the most challenging part of being on EWL?
A. Definitely being away from my kiddos at boot camp for 3 months.
Q. You make exercise look easy?I gotta say. You are naturally SO athletic! Tell us your favorite forms of exercise.

A. ?I love running because I feel so strong and like I could go on forever. And, Zumba because I love dancing and being a goof. This allows all of that while working every muscle in my body for an entire hour!
Q. Maybe these next questions are shameless, but I can't help but wonder – ha!! What is the FIRST thing that comes to mind when you think of Chris? Besides how hot he is LOL.

A. Authentic, compassionate, strong, loving, consistent, diligent, a beautiful heart for people.
Q. I'm nervous for this answer…What is the first thing that comes to mind when you think of me?

A. Pitbull with a heart of gold, amazing mother, wonderful spirit, sincere, passionate, fierce.
Ha!! So I guess I am really the pitbull, and Chris the golden retriever? 🙂 I'll take it?you are too kind.
Q. What do you think is one thing that people would be surprised to learn about working with the two of us?

A. Chris is the biggest teddy bear. He can cry at the drop of a dime. He's very tender hearted. He actually can dance really well when he's not playing around. He is great at playing the ?guitar.
You are still amazing at gymnastics and you are ridiculously competitive! You definitely have moves of your own as well!
Q. Share your favorite healthy recipe or snack that you've discovered since becoming part of the show

A. I love chicken lettuce wraps with avacado.
I usually put the chicken breast in the crock pot, then weigh 3 oz of chicken breast, mix with 2 tbsp of low sodium fresh salsa, then place in romaine lettuce leaves.
Because lettuce has very few calories, you can use as many leaves as you want. 🙂 Slice 1/3 of an avocado and garnish the wraps. So tasty, fast, convenient, and easy to pull out for dinner the entire week. Enjoy!!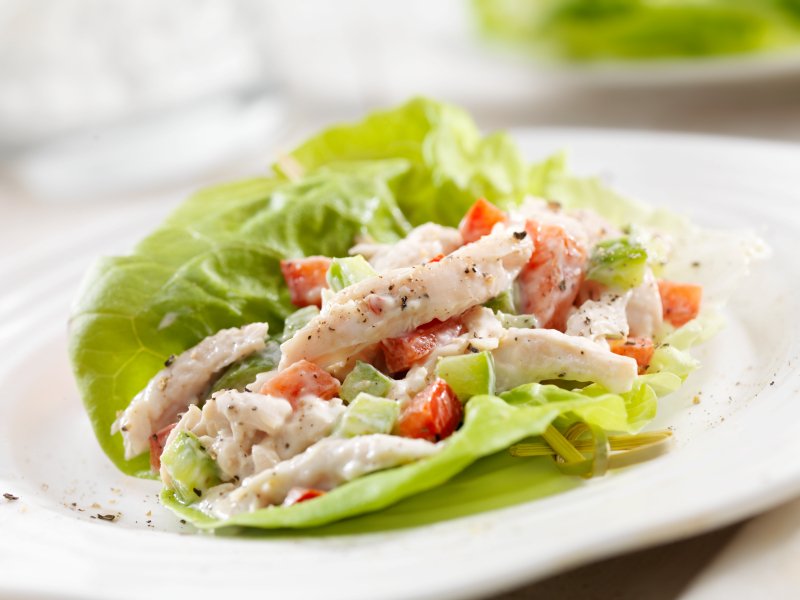 Thanks, Charita! We love you and are so proud of you :).