While?we don't have a new episode to share with you all tonight, I still wanted to share one of my favorite transformations with you! Especially since it's Transformation Tuesday :).??I get downright excited to share success stories like these!!!?I can't help but get pumped up and passionate as I talk about her because she is the perfect example that anyone can create success in transformation?not just those chosen for the show. So many people think that Chris and I are the magic, but in fact this isn't the case. Yes, we may provide them with information and tools needed to transform, but THEY are the ones who do all the work at the end of the day. THEY choose what foods to put in their mouths, THEY choose how hard to push themselves in their workouts when nobody is watching. We can't force anyone to lift a bar bell or physically stop them from eating a candy bar. The drive, determination, and willpower needs to come from them.
I am honored to have the opportunity to hold up the mirror for the contestants we work with and show them they DO have the power within, but I am in complete awe when I see them discover that ability and drive all on their own! It gives me goosebumps and sets a strong example for myself. Alannah is one of those amazing people who has just impressed us all with her determination and discipline.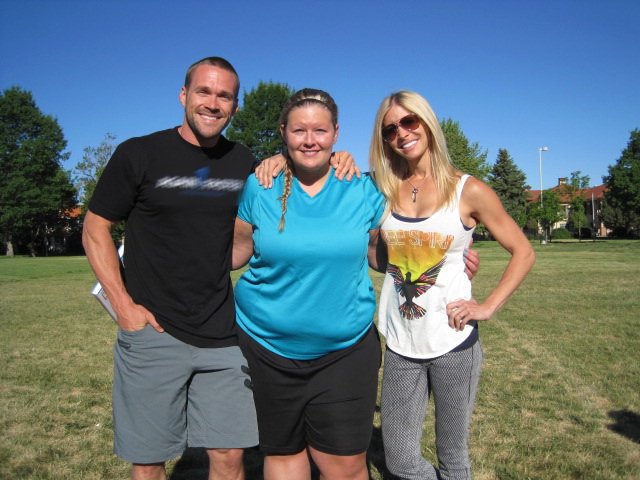 Let me tell you about Alannah. She tried out to be on EWL and unfortunately was cut. She was such a hard worker, and I was heart broken that we weren't going to get to spend the year with her. As part of the casting process, Chris and I got to spend nearly two weeks with Alannah; working out with her, teaching her nutrition, and guiding her through some of her emotional barriers to jumpstart her transformation. Considering the time we got to spend with Alannah (and all of those that got to experience this but didn't get chosen), I can imagine?the news was difficult to accept when she found out she didn't get to continue along the journey with us. The reality of this situation is that most use the rejection as the perfect excuse to belly flop into a bowl of Rocky Road ice cream. Not Alannah though, no way! She didn't let the disappointment slow down her momentum…she didn't use it as an excuse to give up. I LOVE that! If only we all?could?allow our disappointments to be the thing that pushes us even harder, the thing that fuels to our fire and created the center of our target! We would set the world on fire! I am telling you, Alannah is awesome and I am so happy to have met her just over a year ago now!
We were lucky enough to have a surprise visit from Alannah on the EWL finale set. Much to our surprise (but not really, because we always knew she was something amazing) she was over 100lbs lighter! I was jumping up and down inside over her success and how happy she looked! She sent us an email after seeing her on the set and I wanted to share it with you guys.
Heidi and Chris,

Hello. It was great to see you guys at the EWL set the other day. You guys have amazing people for this season and I look forward to watching each story unfold. I want to thank you guys again (and everyone else involved) for giving me the opportunity to experience bootcamp last summer. It helped jump start my weight loss and mini-transformation. Even though I'm down 104 lbs and am still working on it, the other changes that have taken place have been the key to not going back to old habits in all areas of my life. I didn't realize the difference 100 lbs would make.?

Take care,
Alannah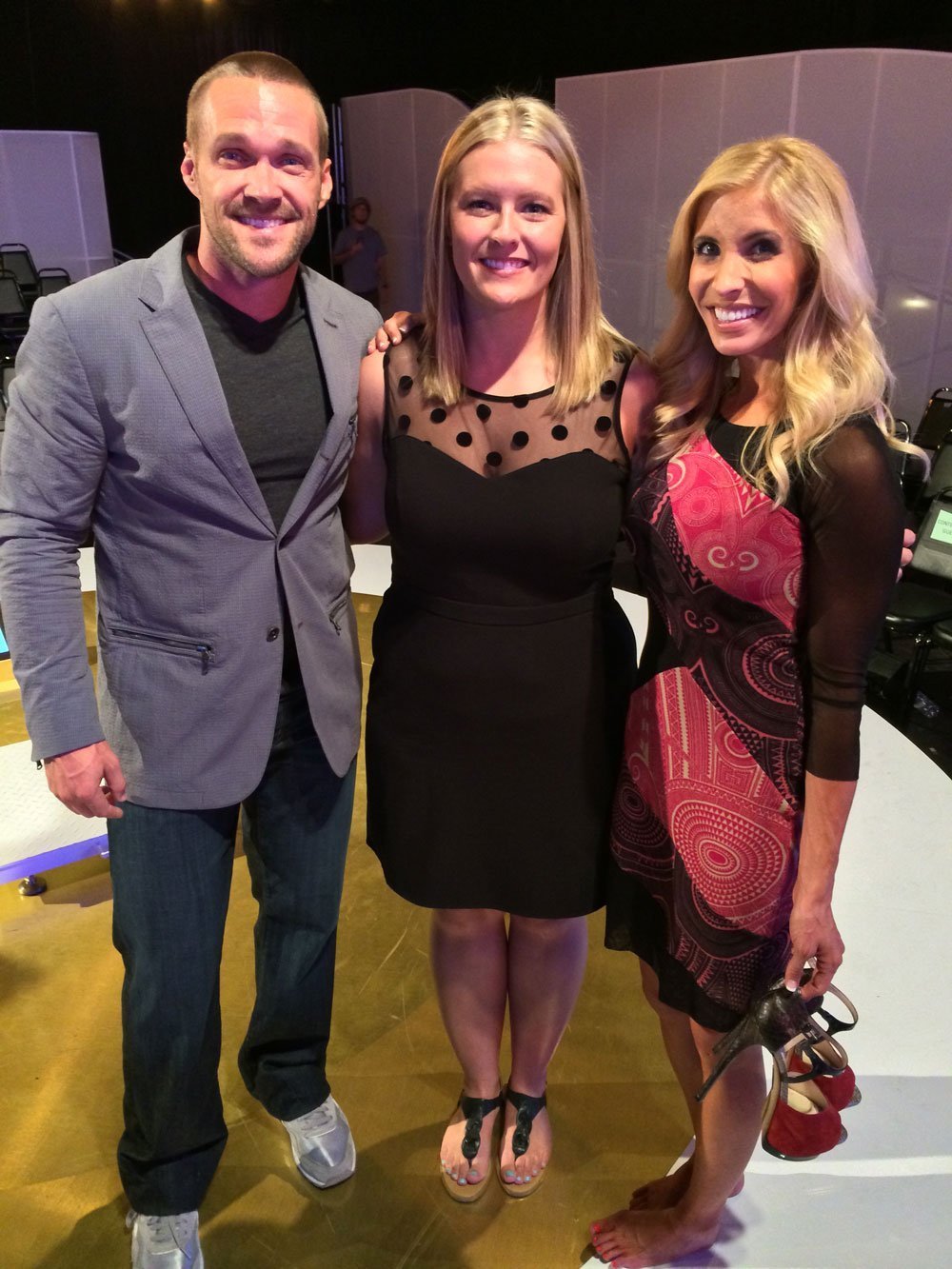 She might thank us for helping her, but I just wanted to take this time to thank her for just being amazing and for letting me share her story so you can learn from her example that the change you want to see already exists in YOU! The secret weapon to losing the weight is NOT me and Chris showing up on your doorstep. It is YOU! YOU are the magic. If you can tap into that thing that makes you awesome like Alannah did, you can over come any challenge and reach any goal. What did I tell you about getting overly excited? I can't help but practically yell it out in writing when I talk about what inspires me. Thanks Alannah for inspiring me!
If any of you want to check out more about Alannah you can find her on Facebook.? Thanks for taking the time to read this story I care so much about. XOXO!