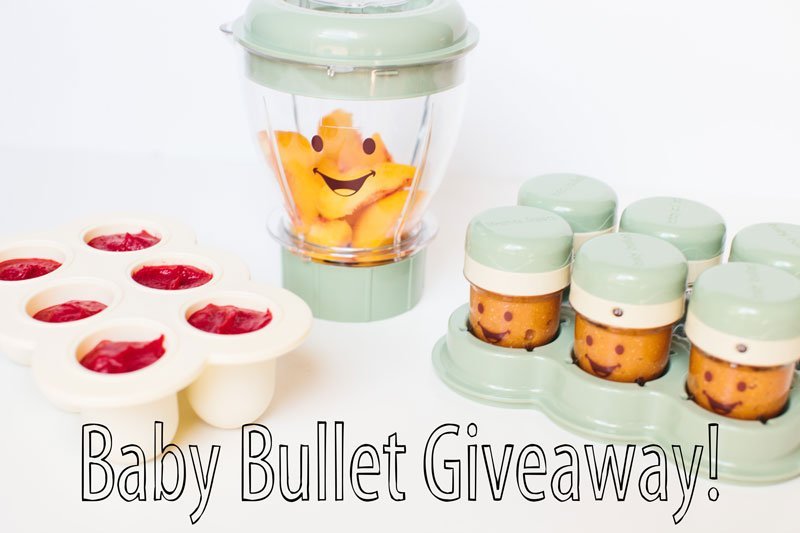 YAY! A winner has been chosen!! See the rafflecopter below to see who the lucky winner is! If you've been chosen we will contact you right away! Thank you everyone who participated and congrats to our big winner!!
---
As much as I love making sure I know what goes into my?mouth, it's even more critical that I am 100% aware of what I'm putting into my sweet baby's mouth. For me, making my own baby food is the best way to know exactly what I'm feeding my little, but let's be honest?it's not always the most time efficient option.
This time around, I started using the?Baby Bullet and let me tell you, I wish I would've found this little gem 3 kids ago!! It comes with everything you need (minus the food, of course) to make individual sized baby food: a base and blade to prepare the food, a big bowl for larger batches of baby food, individual jars for storing larger batches, and?this is my favorite?two smaller cups for individual baby food prepping! There's even a little date tracker on each individual bottle to keep track of when you made the food, so you know for sure everything you're feeding your kiddo is completely fresh! Can you say, amazing?! It makes my life about a thousand times easier, without making me feel like I'm compromising on nutrition for Rubes!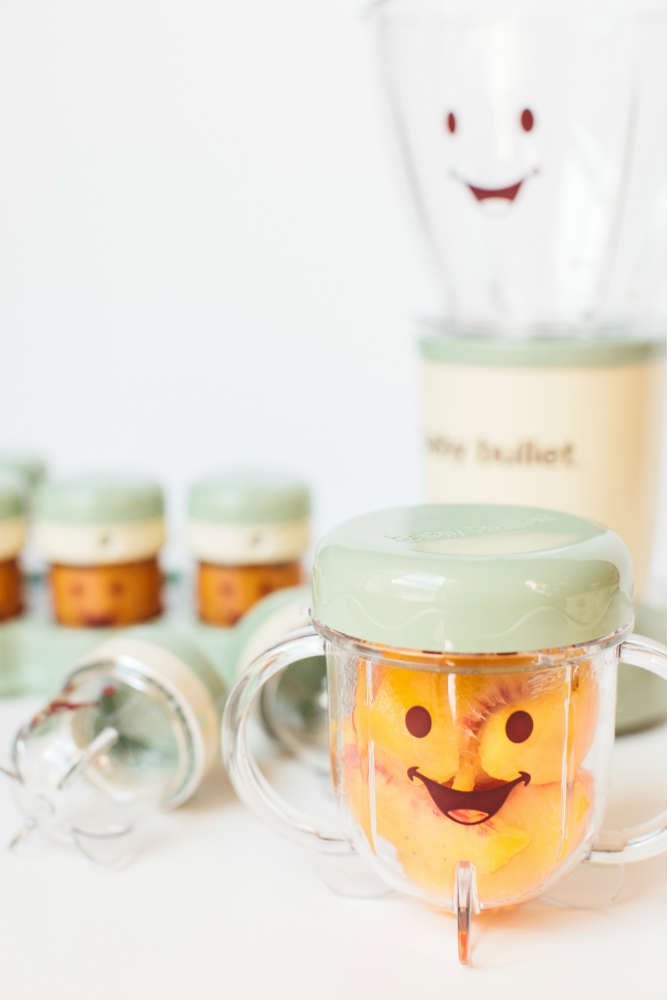 I've put together a couple of my favorite easy to make (and Ruby's favorite to eat) Baby Bullet recipes to help you get started on your baby food making journey! Bon Appetit!
Carrot Pumpkin Baby Food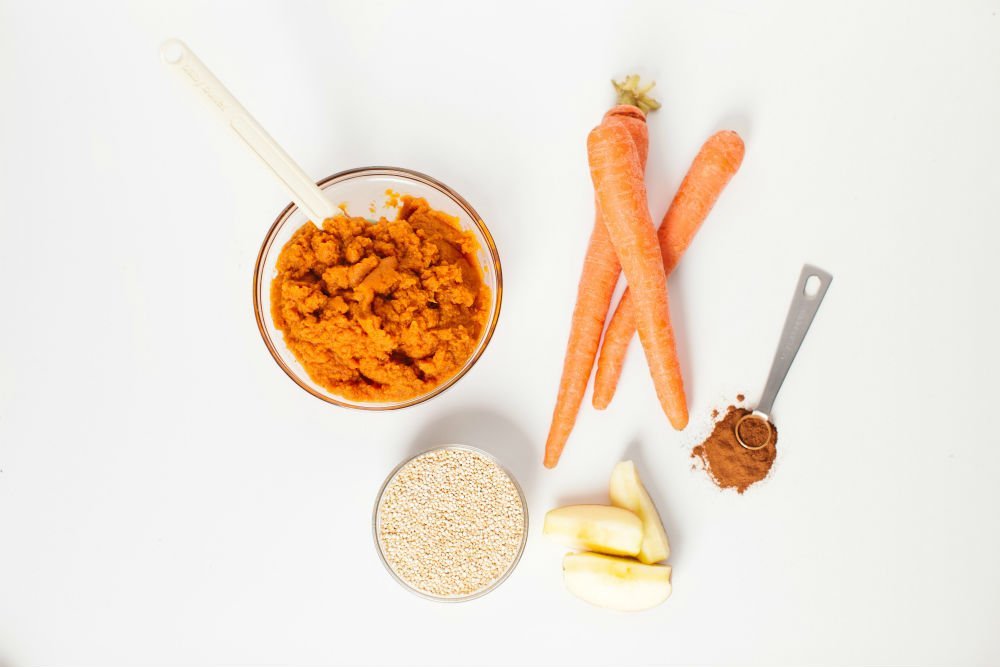 What you'll need:
1 15 oz can pumpkin
5 carrots, baked (Note: For both of these recipes, all fruits/veggies are baked beforehand to soften them prior to being thrown in the Baby Bullet. I bake all the fruits/veggies in these recipes, as opposed to boiling them, because it really helps hold in those important nutrients baby needs).
3 Tbs prepared Quinoa (the taste can be strong, so if your baby isn't a fan of the flavor, try a little less).
3 peeled, sliced, and baked apples
Cinnamon to taste
The How-To:
After all ingredients have been properly prepared, add them to the Baby Bullet and blend. Pour into individual Baby Bullet food jars and keep refrigerated until your cutie is ready to enjoy!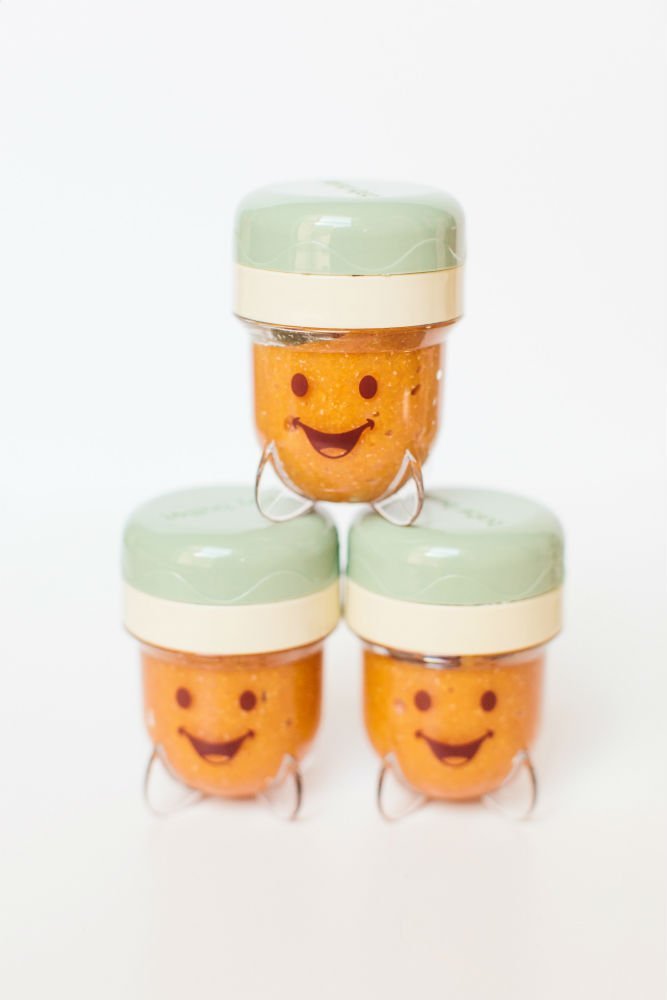 Super Easy Baby Spaghetti Squash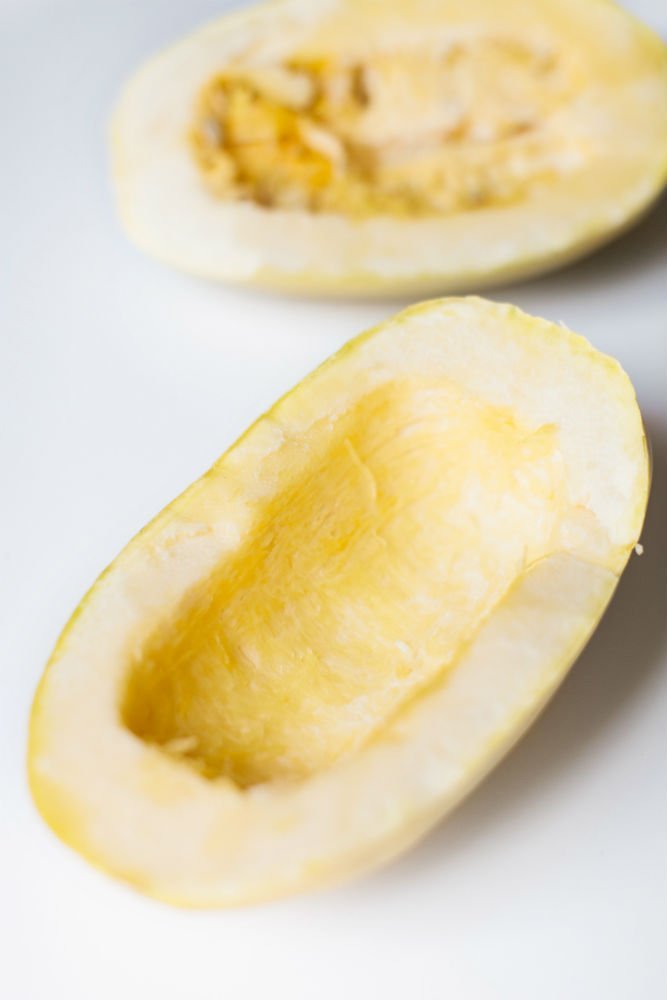 What you'll need:
1 large Spaghetti Squash
Cinnamon to taste
Nutmeg to taste
The How-To:
Preheat oven to 400*. Cut Spaghetti Squash in half and remove all seeds. Place halves on baking sheet with insides face down and bake for about 1 hour or until insides are very soft. Once Spaghetti Squash is fully cooked, scrape insides into the Baby Bullet and add spices to taste. Blend together and pour into Baby Bullet jars. Then refrigerate or let baby enjoy!!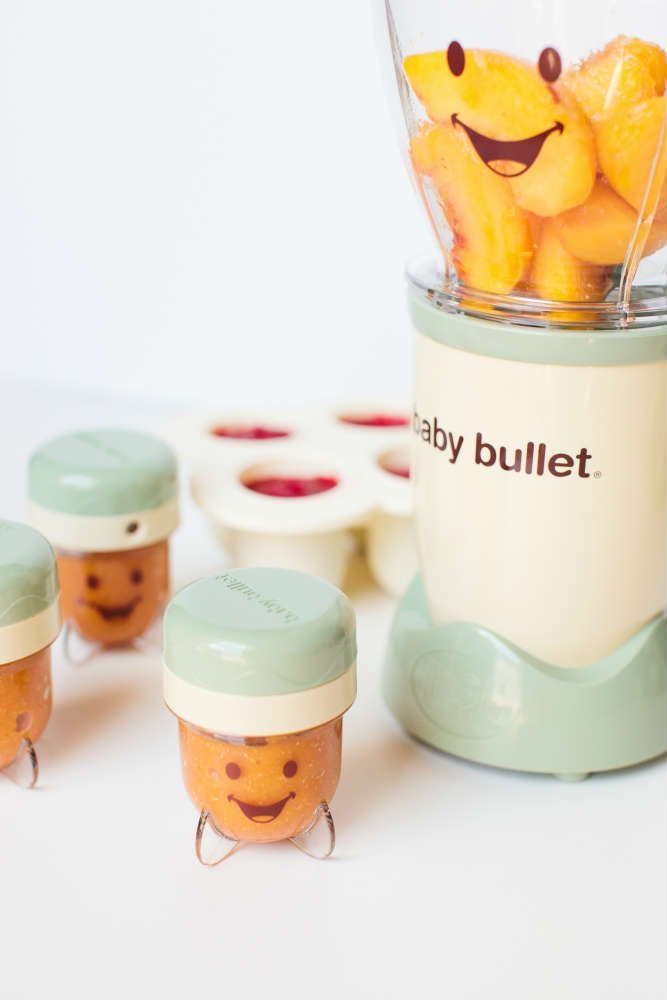 The Baby Bullet has been a total lifesaver for me! And since I think it?s such an awesome way to make our little cutie fresh?and nutritious?baby food. It has proven to be the simplest way to make our little cutie fresh baby food at home, and we can't wait to share one with you!!
This week I am giving away one Baby Bullet Care System to one lucky winner. Use the easy Rafflecopter widget below to leave a comment letting me know why this Baby Bullet is perfect for you and voila, you?re entered to win! This giveaway will stay open until 12:00 AM Saturday, 08/9/14, and then Rafflecopter will randomly select one lucky winner? that I will post in this same post on 08/11/14. Fingers crossed!