The holiday season is officially in full swing, and Thanksgiving – with all of its tempting treats – is less than a week away! Luckily, my sweet friend (pun intended ;)) and favorite food blogger, Erika Peterson ? Clean Simple Foodie, has whipped up the most amazing and clean version of Sweet Potato?Souffl? that will keep your stomach happy and your diet on track! If there is one Thanksgiving treat I can?t say "no" to, it?s yummy, gooey sweet potatoes?delicious and nutritious too! This lighter version is so spot-on, you?d never guess it?s healthy! Another amazing job, my friend!?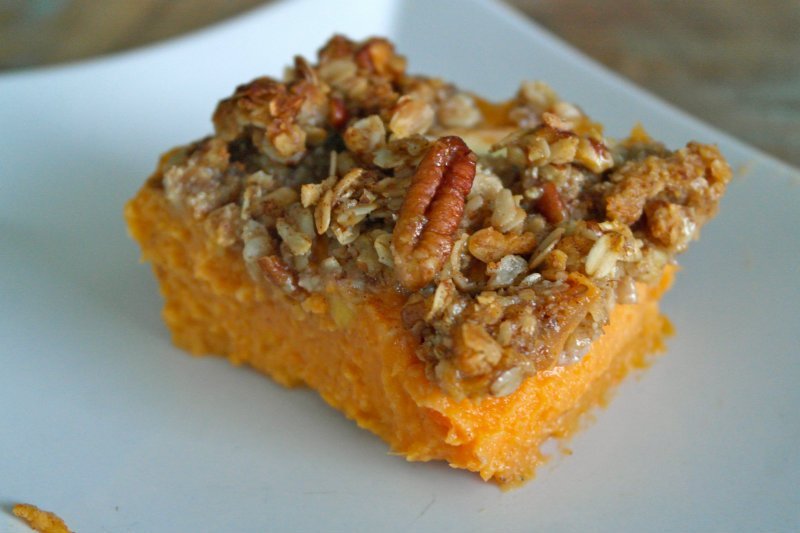 by Erika Peterson, Clean Simple Foodie
My sister brings this killer Sweet Potato Souffl? to Thanksgiving dinner every year. Of all the Thanksgiving side dishes out there, this one tops the charts!! Naturally, I had to come up with a "clean eating" version of this indulgent dish, and do you want to know a secret? I cannot tell the difference between the two… it's that good!! Bring this side dish to your Thanksgiving feast and impress your family and friends with its sugar-free goodness! Enjoy!!
Sweet Potato Souffl?

What you'll need:
3 medium sized sweet potatoes
2 whole eggs
3 egg whites
1/3 cup unsweetened almond milk
2 tbsp applesauce
1/3 cup honey
2 tbsp coconut oil, melted
1/2 tsp pure vanilla extract
1 apple, thinly sliced
Pecan/oat crumble topping:
1 cup chopped pecans
3/4 cup oat flour or oats
2 tbsp softened butter
1/3 cup honey or agave
Dash cinnamon
Pinch of salt
What you'll do:
1. Preheat oven to 350 degrees.
2. Peel, chop, and boil sweet potatoes for 30 minutes.
3. Place boiled potatoes in a large bowl and mash up (should make about 3 cups). Add whole eggs, egg whites, almond milk, applesauce, honey, melted coconut oil, and vanilla. Mix well.
4. Pour mixture into a greased 9×13 pan and layer thinly sliced apples on top. Mix together pecans, oat flour or oats, softened butter, honey, cinnamon, and salt. Sprinkle on top of apple slices.
5. Bake 35-40 minutes. Makes 15 squares. Serve Warm.
What?s in it:
Each square has 178 calories, 10g fat, 16g carbs, 3g protein. Recipe yields 15 squares/servings.
About Erika:
Superman?s wife, Mother of 3, lover of family, fitness, and baseball tees, and of course, anything that involves clean food (lots of it)! AFPA certified nutrition and wellness consultant, certified TRX group fitness instructor, and Clean. Simple. Foodie. If you need me, I?ll be in the kitchen!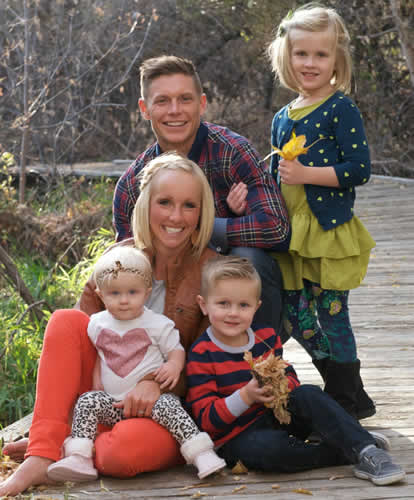 Want to connect with Erika? Find and follow Erika here: