It's no secret that I love any excuse to celebrate a holiday…even if that holiday is National Peanut Butter Cookie Day! PB cookies are one of my favorite cheats, but at 300 calories per cookie + over 20 grams of fat, they just aren't on the meal plan. After some kitchen experiments and many failed attempts, I've found my favorite clean(er) peanut butter cookie recipe! Grab the kids and head to the kitchen to celebrate this fun holiday!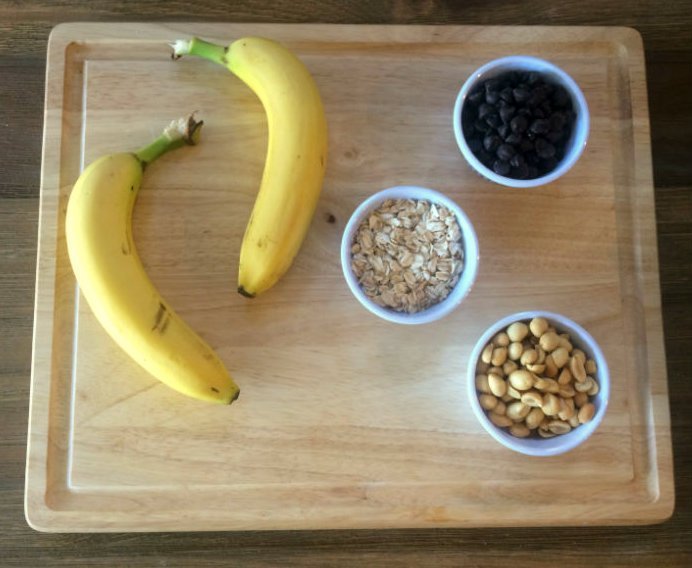 What you'll need:
2 Ripe Bananas – Mashed (make sure they're super ripe, with lots of browning spots)
1/3 C. Reduced Fat Peanut Butter
2/3 C. Unsweetened Applesauce
1 Tsp. Vanilla
Dash of Salt
1/2 Tsp. Cinnamon
1 1/2 C. Quick Oats (I used Old Fashioned Oats this time, and they worked great!)
1/4 C. Dry Unsalted Peanuts
1/4 C. Semi Sweet Chocolate Chips (if desired…but who wouldn't?!)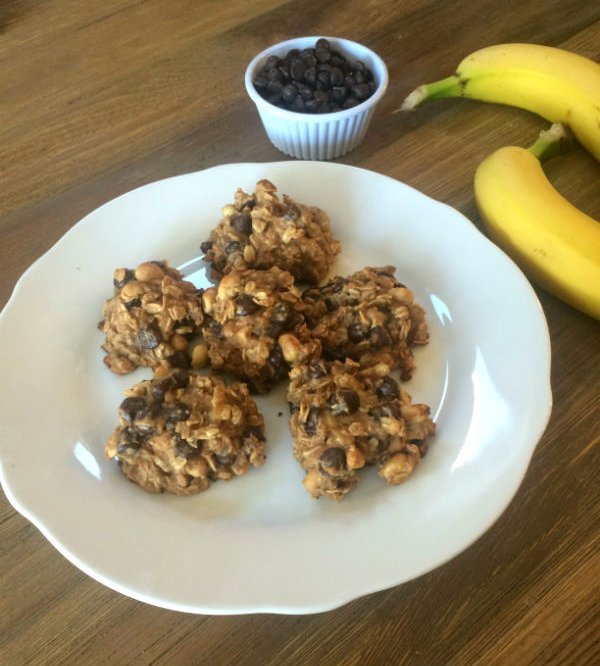 How you'll do it:
Set oven to 350 degrees. While oven is preheating, mash bananas and mix together all the wet ingredients – PB, applesauce, and vanilla – with the bananas. Stir in remaining ingredients and mix well. Spoon mixture on to parchment lined baking sheet and flatten just a bit with a fork. Pop in the oven for 20-25 minutes, pull out, let cool, and enjoy!
Nutritional information per cookie (recipe makes 18 cookies): Calories: 121.1, protein: 4.1 g, carbs: 14.1 g, fiber: 2.1 g, fat: 6.3 g, sodium: 25.8 mg.
Xoxo,
Heidi