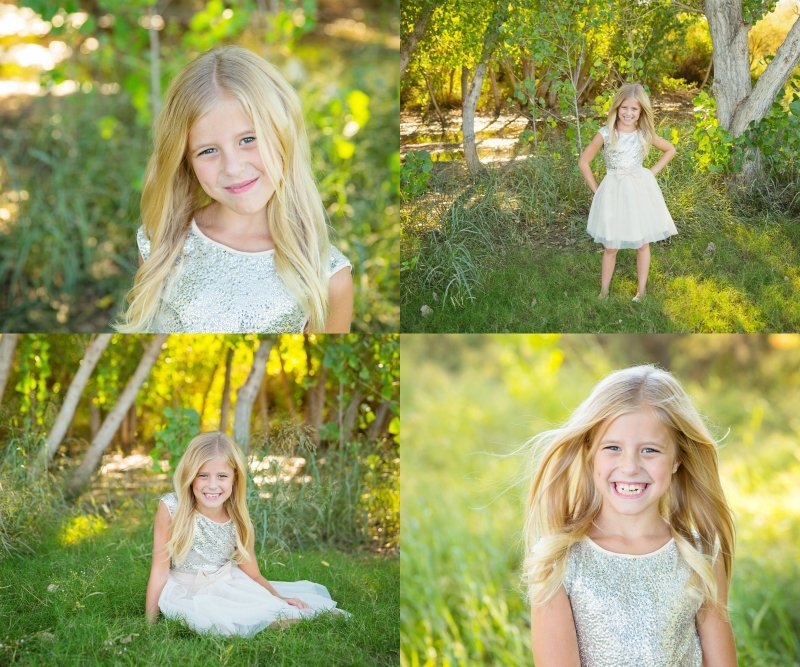 Before I share my new favorite healthy indulgence (in the form of chocolate cake…mmm), I want to share with you my favorite 9-year old daughter. This girl…I will tell you, she is as sweet as they come. There isn't a day that goes by that Marley isn't trying to do whatever she can to put a smile on our faces and show us love. She is incredibly thoughtful, and truly the best sister to her siblings. She is mama's little helper and works hard to accomplish greatness in all that she does: school, gymnastics, piano, and many more things. She is beautiful on the inside and the outside and is kind to everyone. I love her to pieces and couldn't ask for a better oldest daughter. Happy birthday, Marley!!
Now time to share a chocoholic's dream! Around here, we believe in indulgences now and then, especially for special occasions like birthdays. Anyone remember the dozen Red Velvet Birthday Cupcakes I was caught with in my What's in Our Fridge video? Everything in moderation, right?! However, if I can find a recipe that's both yummy enough for the kiddos to love and healthy enough to fit my in plan, I will opt for that every time. This year, Marley's birthday cake was exactly that. My dear friend made it for us a few months back, and I was FLOORED to learn the cake was dairy-free, gluten-free, and sugar-free… it tasted exactly like any calorie, sugar, gluten-loaded, rich and decadent chocolate cake! Now, don't be turned off by the way-too-healthy-to-be-delicious looking ingredient list. It may not seem like a typical cake, but I promise you, it tastes amazing!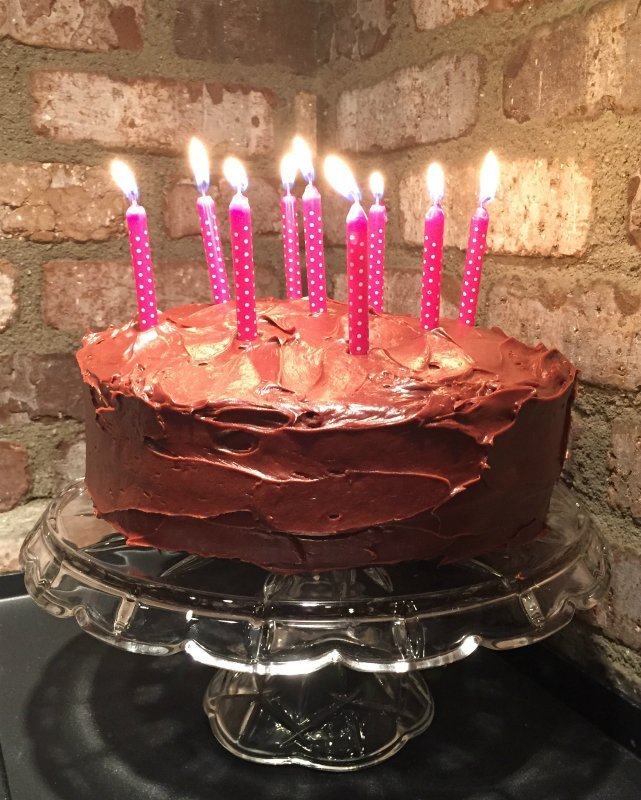 Guilt-Free Chocolate Indulgence Cake
Chocolate Cake
2 cans black beans (rinsed and drained)
10 large eggs
2 tablespoons vanilla
3/4 cup coconut oil (melted)
1 cup honey
2 teaspoon stevia extract
3/4 cup unsweetened cocoa powder
1 teaspoon salt
2 teaspoons baking powder
1 teaspoon baking soda
Preheat oven to 325?. Spray 2 round cake pans and dust with unsweetened cocoa. Line bottom only with parchment paper and spray lightly. Set aside.
Combine wet ingredients (including beans) in a blender and blend on high until a smooth liquid is achieved. Mix dry ingredients together, add to the liquid and then blend again until mixed well. Divide into cake pans evenly and smooth the tops. Then tap them on the counter a few times to allow any air bubbles to pop. Bake for 40-45 min. The top should be round and feel fairly dense. After 10 to 15 minutes, flip onto a cooling rack. Once cool, cover with plastic wrap and let it sit out on counter. This cake tastes best when made the night before.
Chocolate Frosting?
6 avocados
3/4 cup unsweetened cocoa powder
4 scoops chocolate veggie protein powder
1/2 cup honey
2 teaspoon liquid stevia extract
2 teaspoon vanilla
1/8 teaspoon salt
Blend all ingredients together with a hand mixer until smooth. Spread over cake in layers before serving. Enjoy!
Nutritional information (makes 24 servings): Calories: 293.5, protein: 8.3g, carbs: 32.6g, fiber: 7.3g, fat: 17.1g, sodium: 324.4.
Xoxo,
Heidi