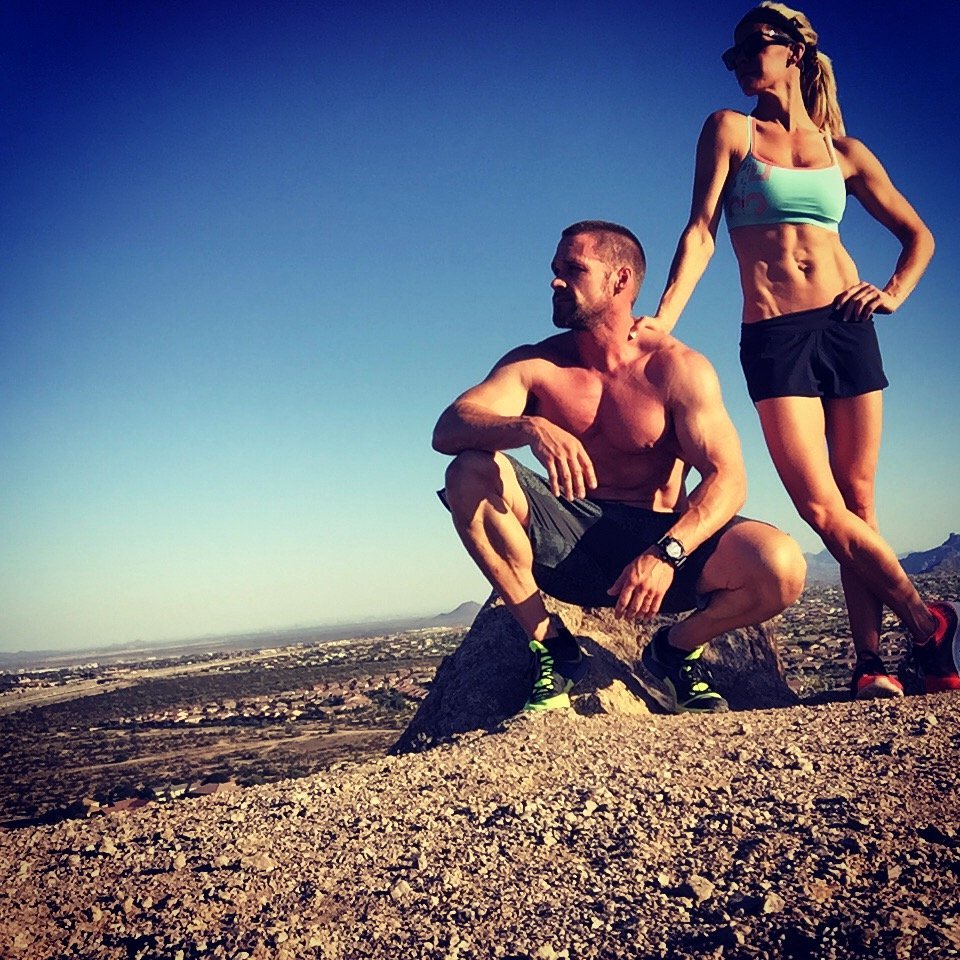 Living in sunny AZ, Chris and I are so blessed to have over 300 days a year of perfect hiking weather. Not to mention, we're just around the corner from some of the state's best hiking spots. Over the years, hiking has become one of our family's favorite hobbies and my cardio workout of choice. So, naturally for National Take a Hike Day, I had to show some love and spread some awareness for this fun, family friendly, outdoor activity! Check out my favorite tips for making hiking fun for the whole fam and some links to find hikes in your neck of the woods!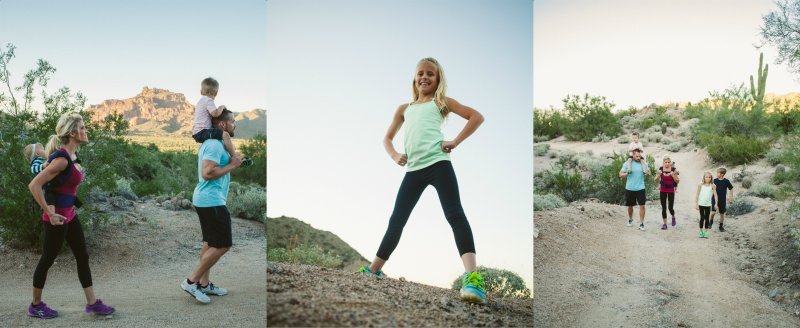 Plan a hike for the right time of day. Here in AZ, that usually means heading outdoors before the sun comes up and the extreme heat sets in, but where you live, you may need to wait around 'til it's nice and sunny outside before it's warm enough to brave a mountain! Wherever you live, be aware of the weather and dress and plan accordingly.
Bring plenty of water. It may seem like a given, but in these cooler months, we often neglect to get the correct H20 intake! Make sure you pack enough for the hike up AND the hike down, and remind yourself to stop along the way?even if you're feeling great!
Make it a game. If you're bringing your littles along, they may grow tired along the way, so to keep them from whining, challenge them to find cool rocks or big sticks along the way! What kid doesn't love a treasure hunt?!
Do your research. Make sure you plan your hike according to your skill level. Many mountains will have different paths according to your expertise, so make sure you talk to a trail guide ahead of time, or even scout out a good path online beforehand.
Have fun! Hiking is one of the easiest ways to disguise fitness for fun, so don't turn it into work! Check out the scenery as you go, take pictures along the way, and enjoy your time in the great outdoors.
Not sure where a good hiking spot is near you? Here are our favorites in AZ:
For hike suggestions in other states, check out these sites:
Now get out there and take a hike!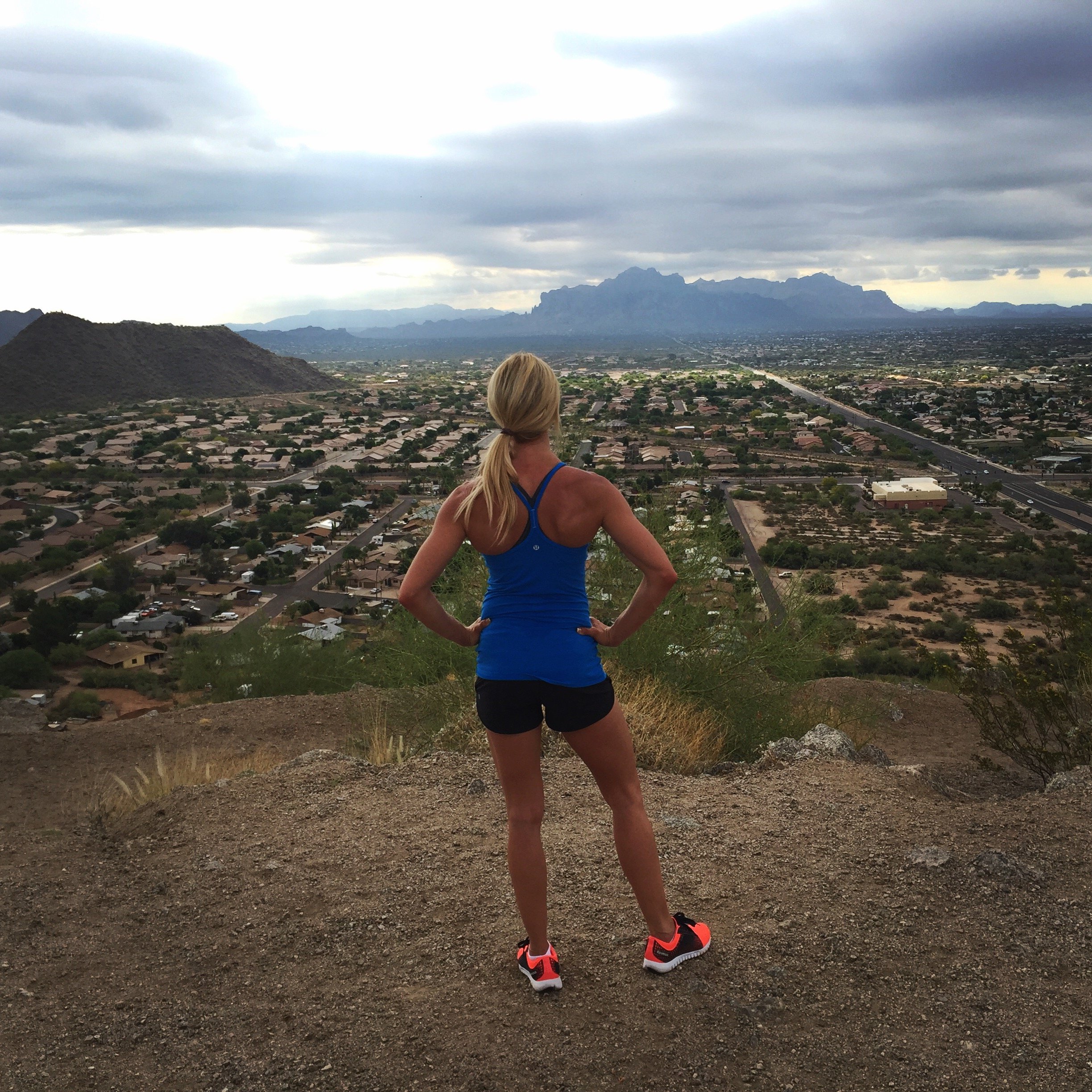 Xoxo,
Heidi