I may not be the craftiest mom in town, but something about the holiday season has me itching to be a hot glue gun slingin' craft connoisseur. With a little help from my ever trusty assistant, Cash, I fed my DIY craving and created some easy, adorable holiday placeholders along the way. Check out the video for all the how-to on making your own painted pumpkin placeholders!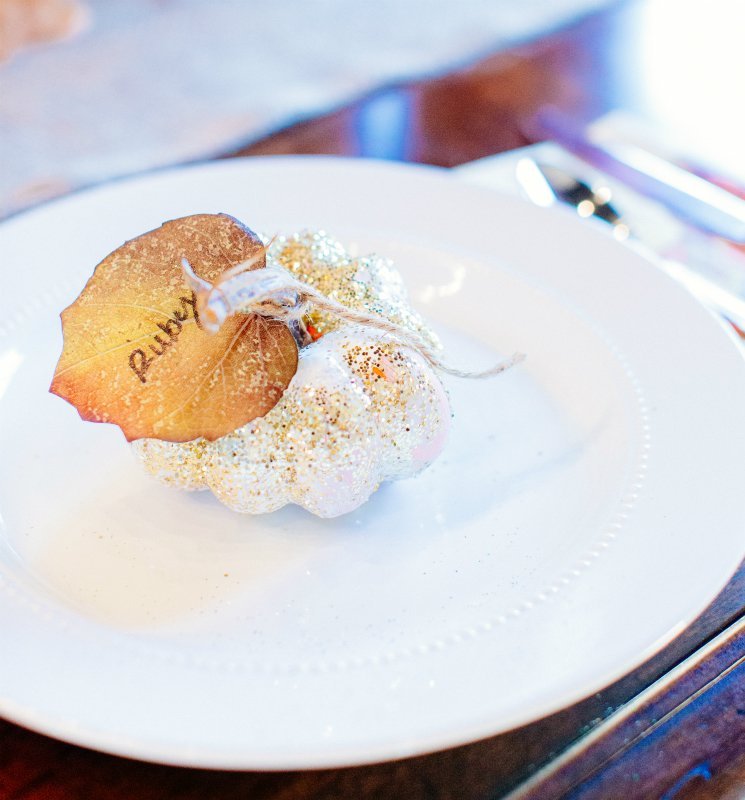 The thing I love the most about this craft, is that is SUPER easy to make and allows the whole family to take part in setting the Thanksgiving dinner table. BONUS: It makes me look way more talented than I actually am!
Supplies
Small plastic pumpkins
Acrylic Paint – we used ?white?and?green
2? foam brush
Twine
Fake leaves
Sharpie marker
Hole punch
Glitter *optional*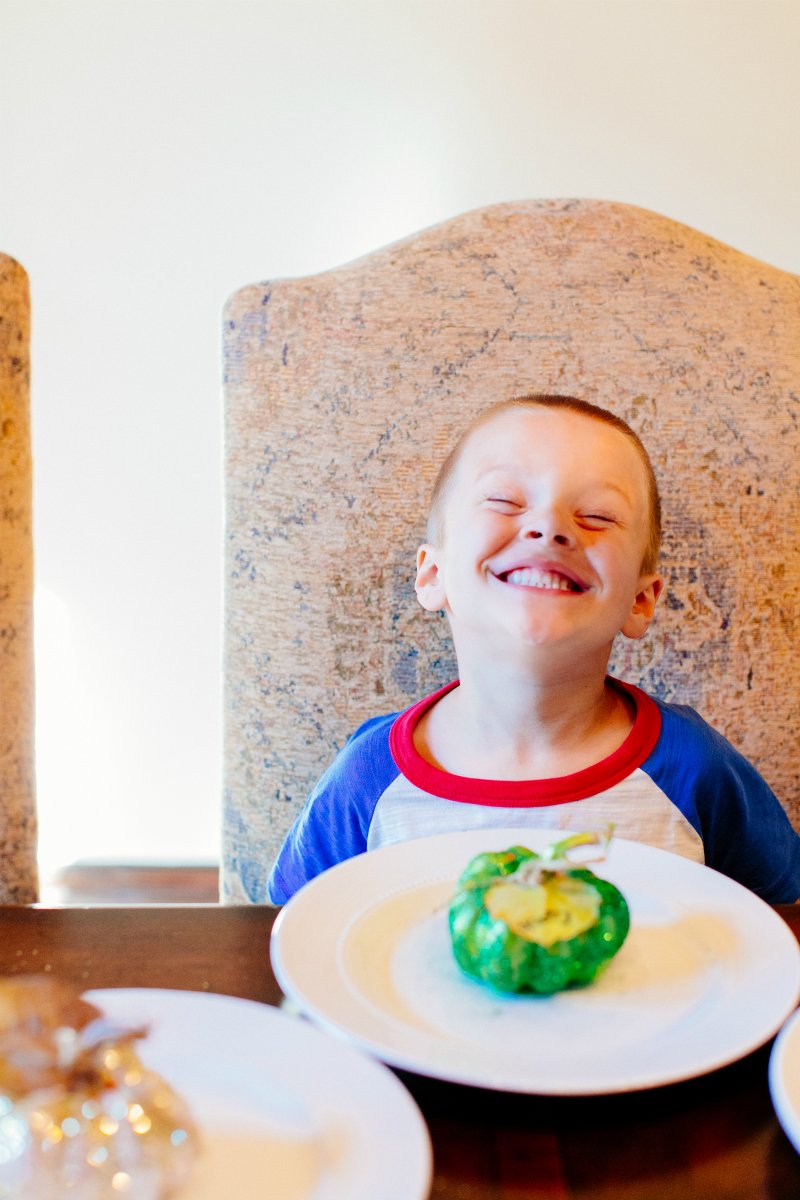 How-to:
This one is so easy, I almost feel silly writing out a step-by-step, but just in case the video isn't available where you live, here's a quick run down!
Paint each small pumpkin the color of your choosing. I prefer using washable, acrylic paint when crafting with my littles, but you can use whatever you'd like!
If you'd like to add glitter to your pumpkin design, apply the glitter while the paint is still wet so it adheres during the drying process.
While the paint is drying, use your sharpie to write each Thanksgiving Day dinner guest's name on the fake leaves.
Once your pumpkins are dry, punch a hole into each leaf and tie your twine through the hole and around the stem of the pumpkin. And, tada! You have painted pumpkin placeholders ready to impress your holiday guest list!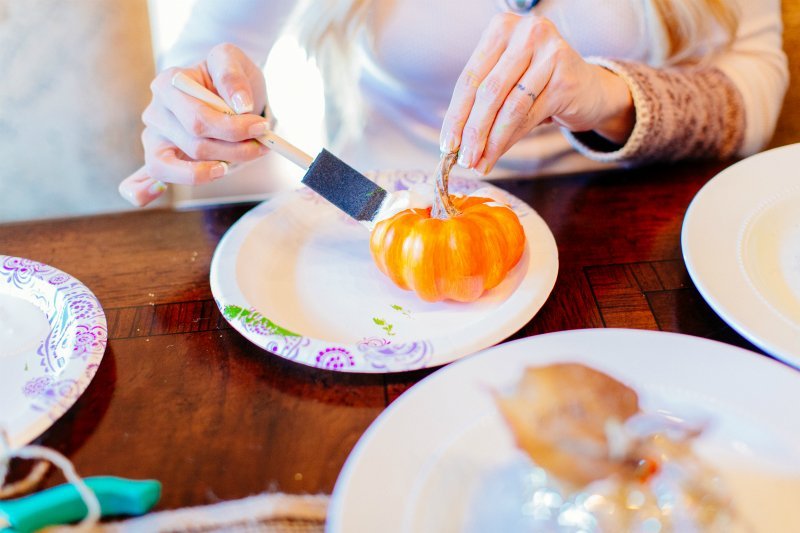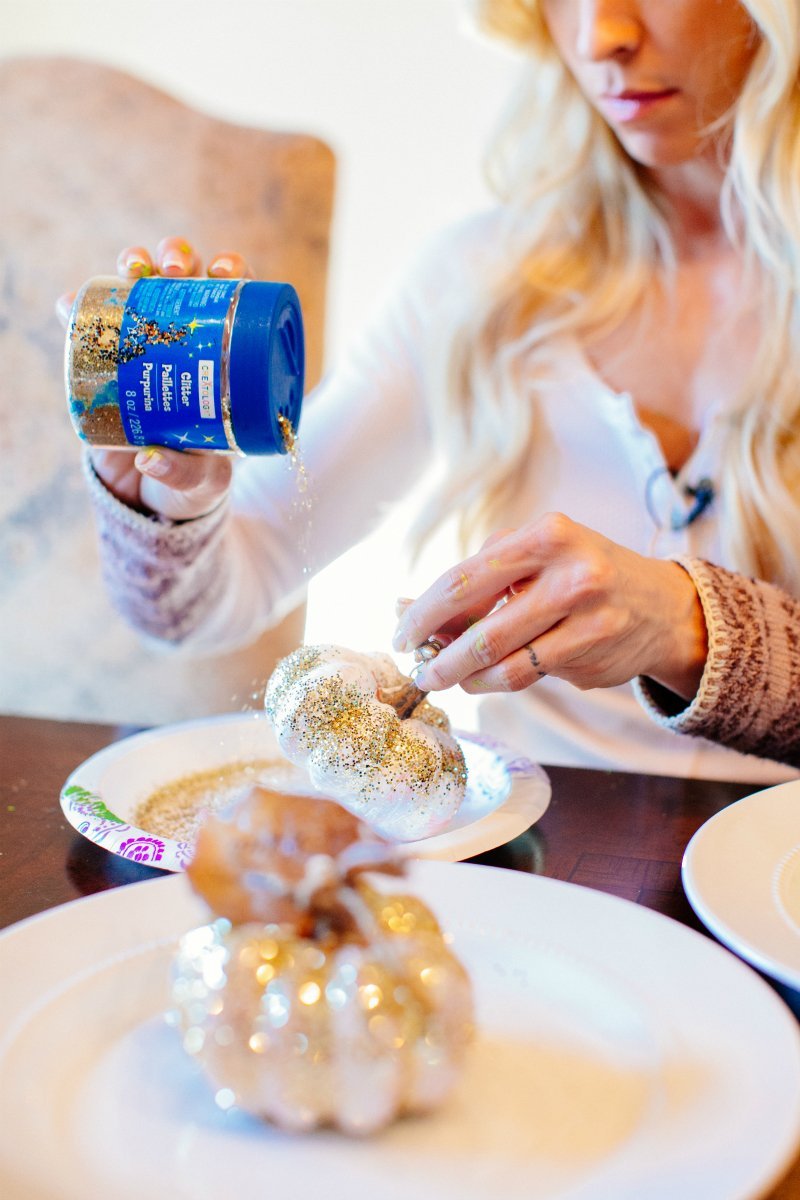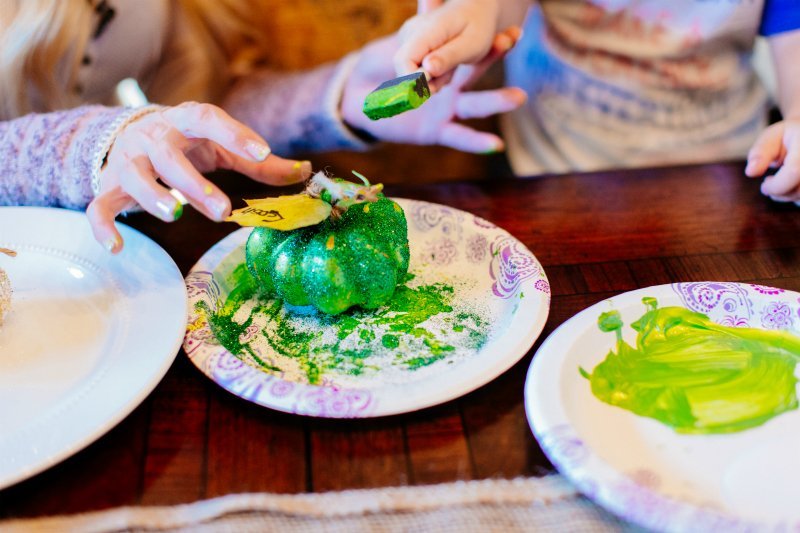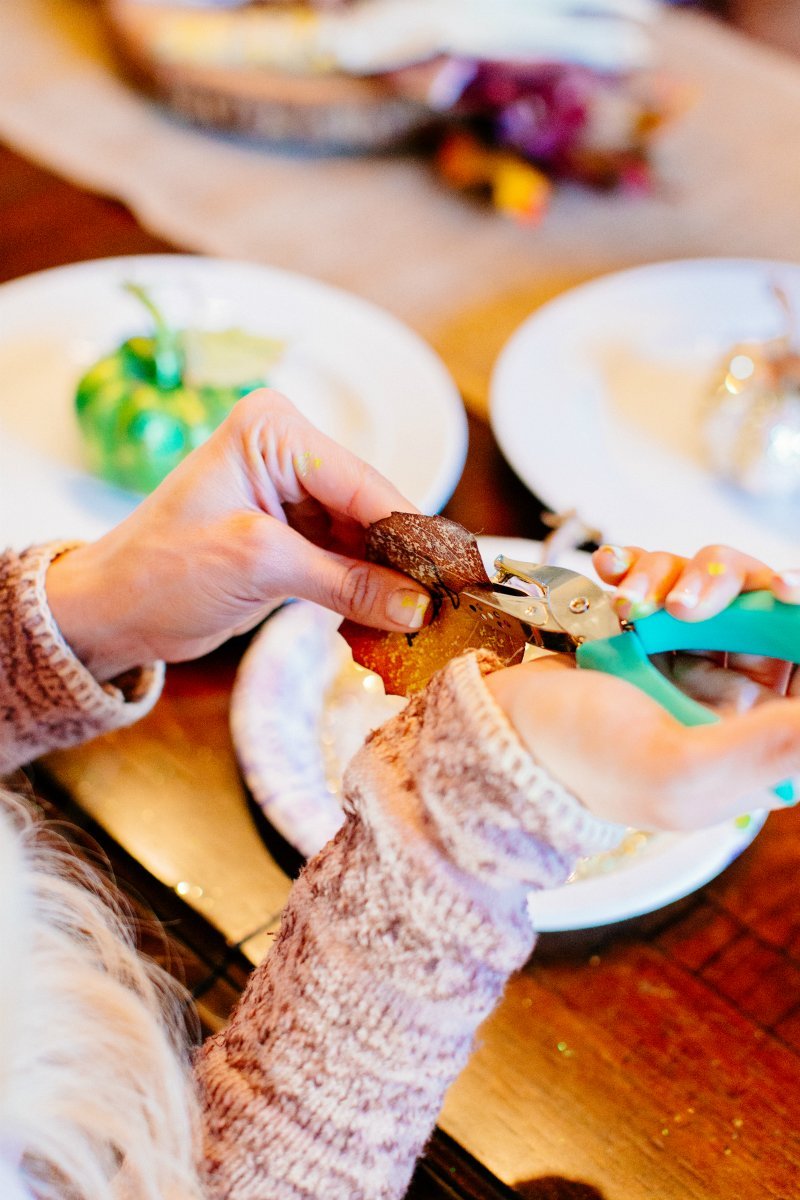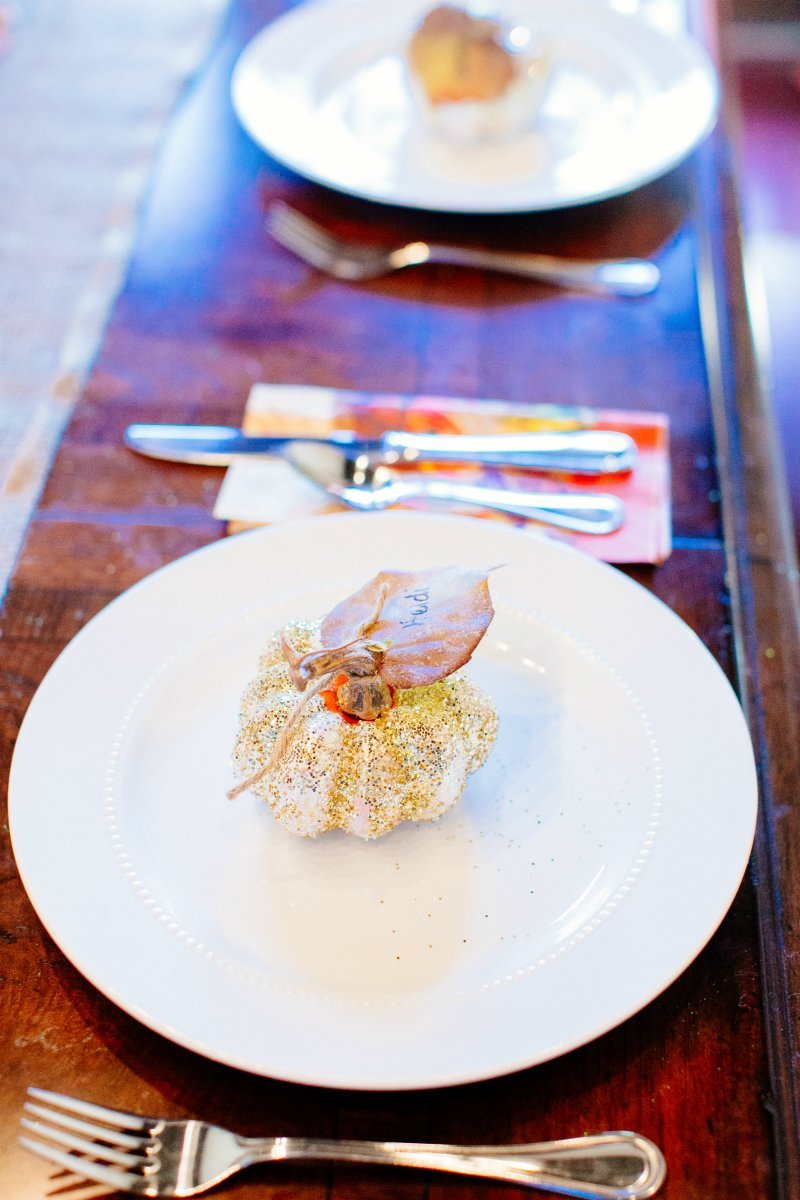 For more?Powell Pack and?Extreme Weight Loss?videos,?subscribe?to my YouTube channel?here!
Xoxo,
Heidi
Other holiday-related craft posts:
Cash's Thanksgiving Turkey Craft
Christmas Craft: Rudolph the Thumbprint Reindeer!
Cash's Colorful Fall Tree Craft
Decorative Christmas Tree Craft