Cashy and I just couldn't resist joining in on the turkey-time fun during this Thanksgiving season. We turned to our trusty Fingerpaints
to create Cashy's very own turkey!
I should note: this craft was done pre-Ruby, pre-kidney stones, and pre-flu. 🙂 I'm just now getting around to posting though, hopefully in time for you and your little ones to enjoy before (or even on) Thanksgiving Day!
What you'll need: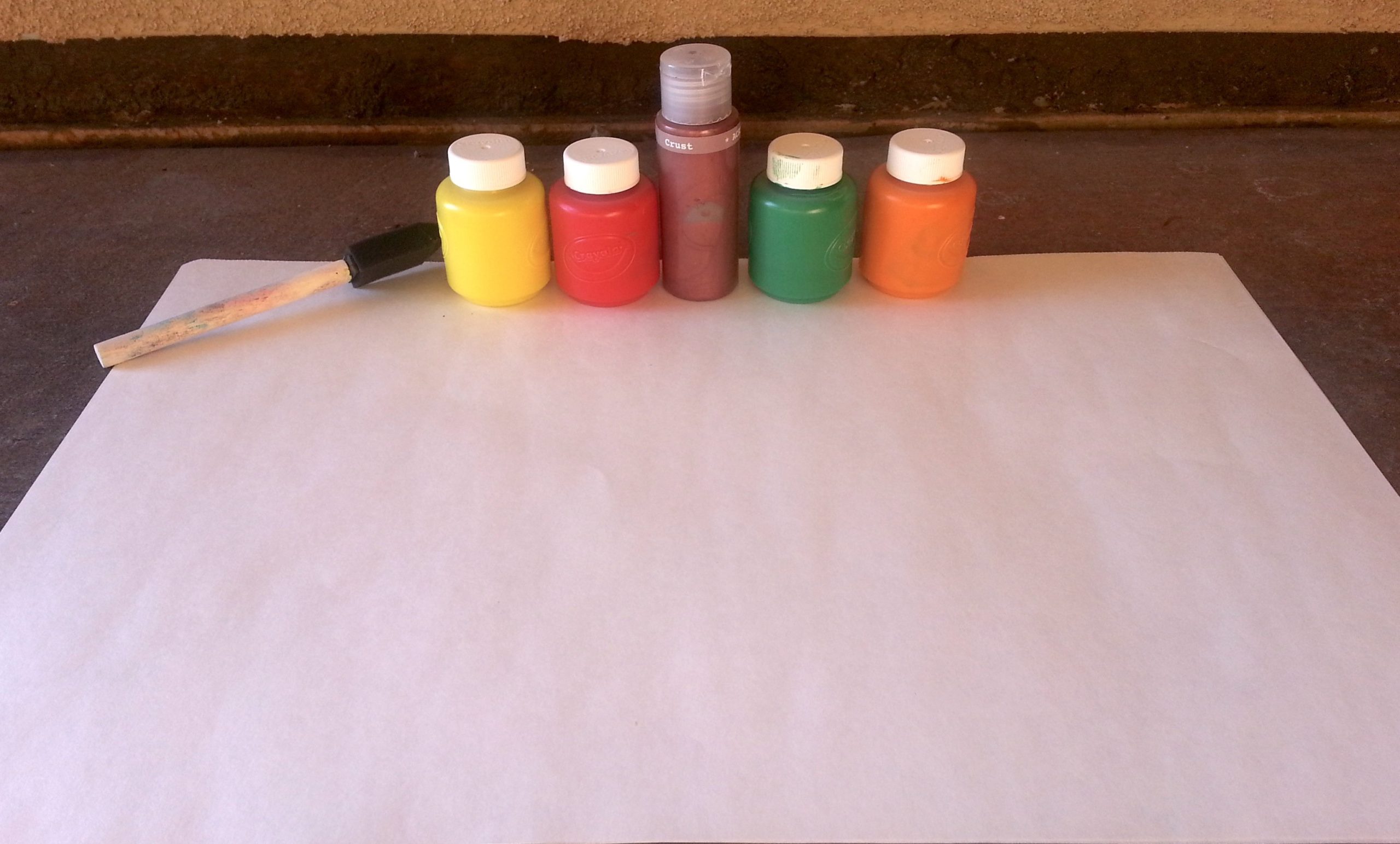 I went ahead and painted the turkey's body for Cash so he could paint all the turkey feathers on after the body dried.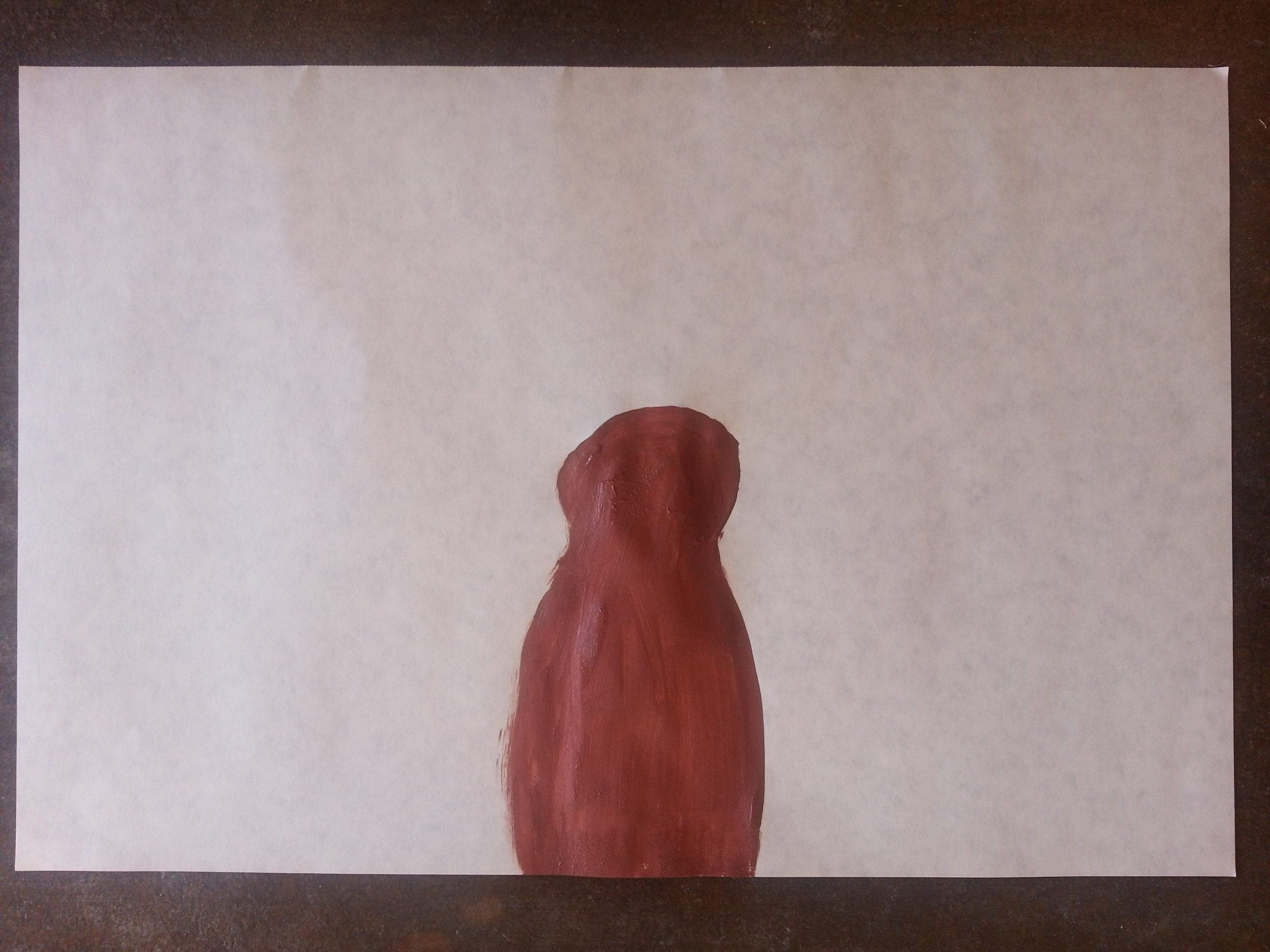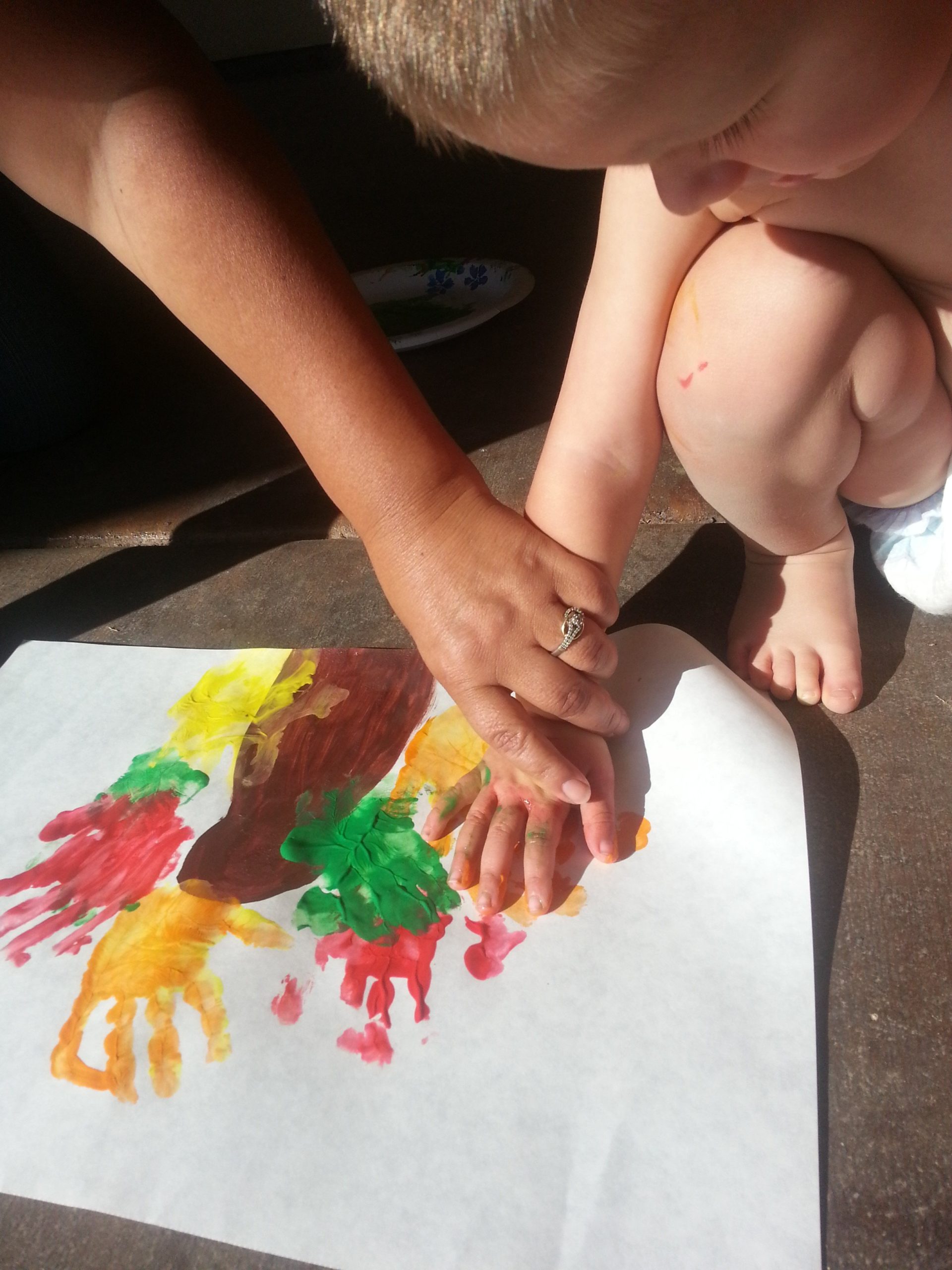 It's starting to look more and more like a turkey!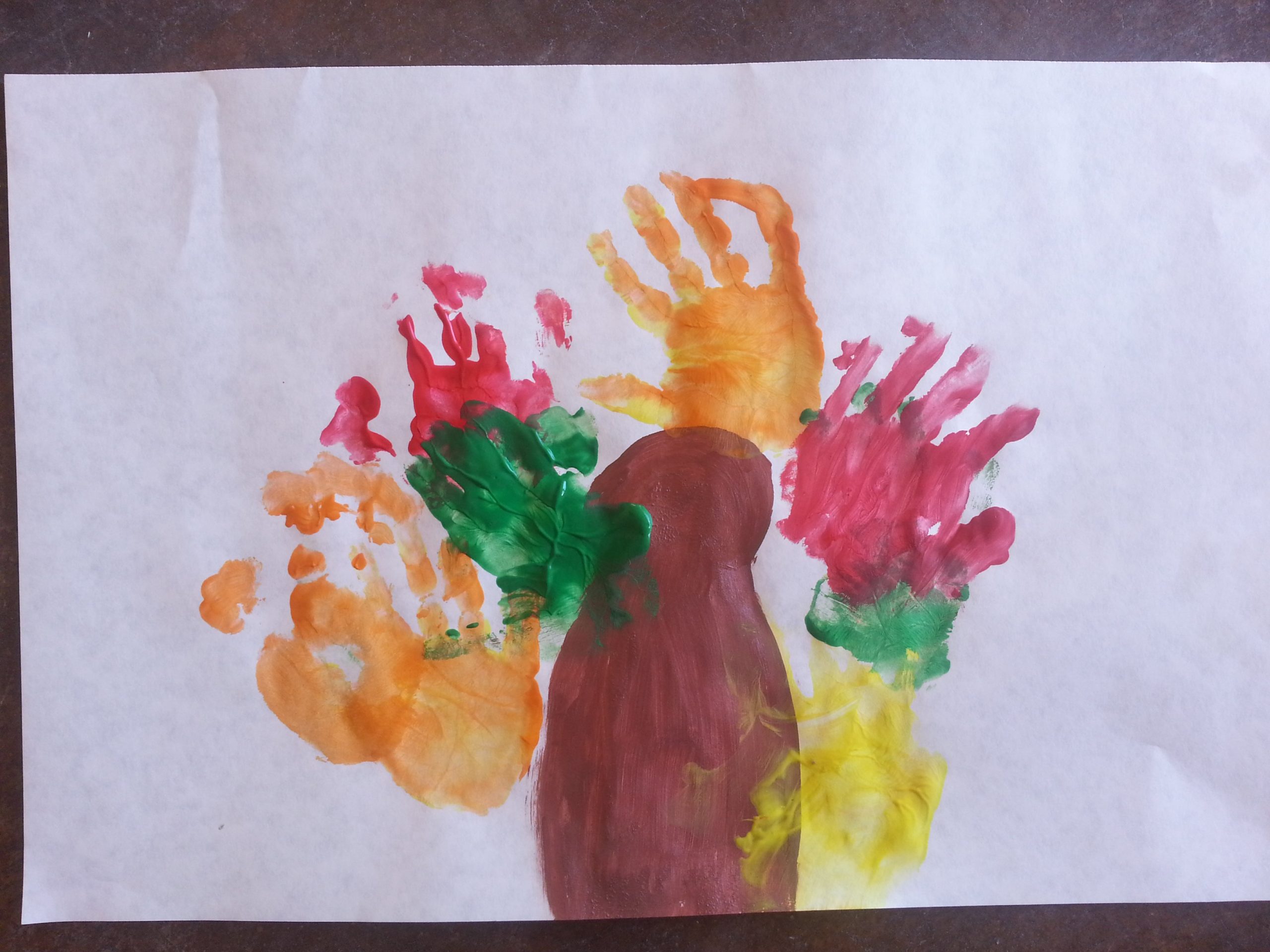 After the paint was dry, we completed the final step: the turkey needs a face!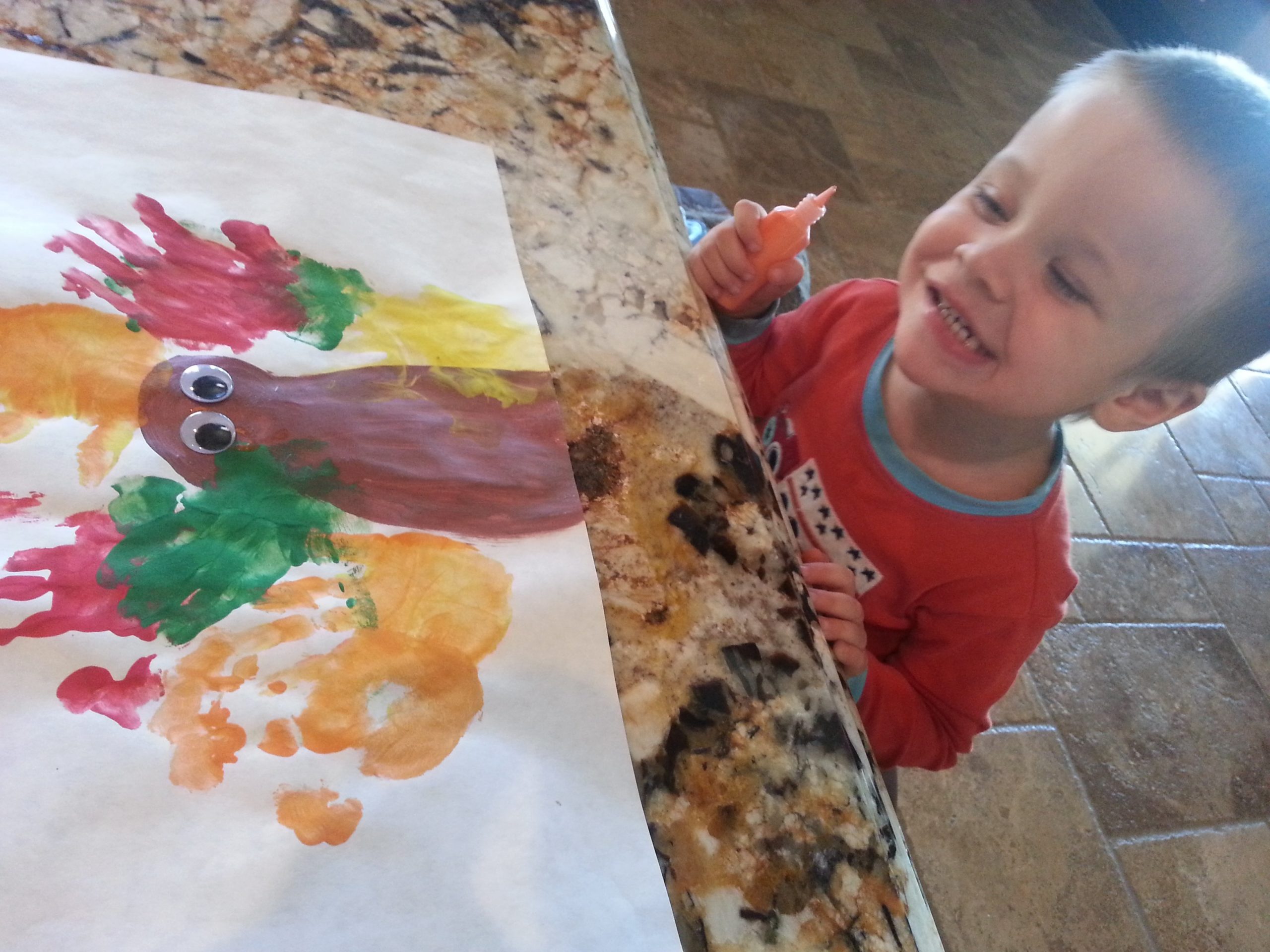 "Look! A turkey!!! Gobble gobble!"