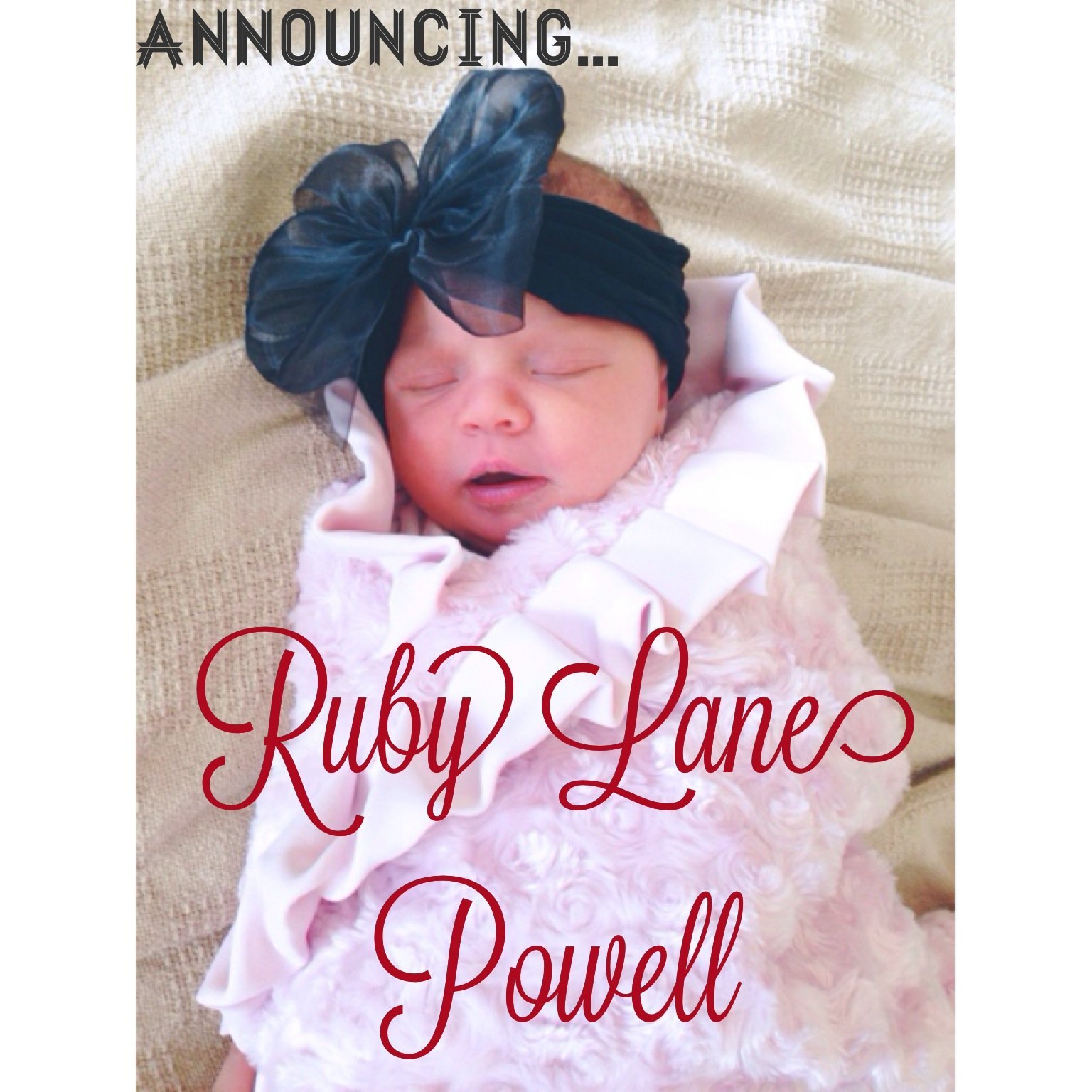 We are so pleased to announce the birth of our beautiful baby girl, Ruby Lane Powell.
She decided to join us on Saturday, the 16th of November at 8:20am?weighing in at 6 lbs, 15 oz and 20″ long.
Her sweetness is the perfect addition to our family, completing our 6 Pack.:)
See her national announcement on People.com.