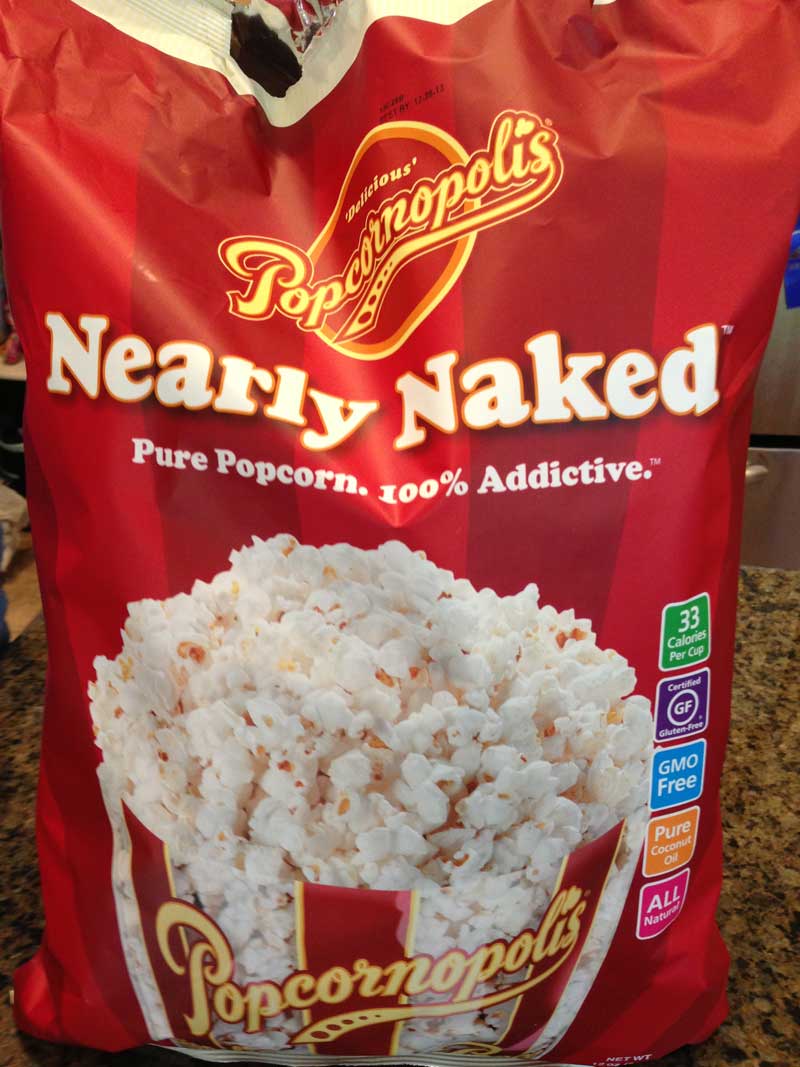 Would you believe me if I told you there was a perfectly-salted, buttery, delicious, totally addictive and perfect popcorn that you could eat FOUR cups of, totally guilt free?! Well believe it, because I speak the truth…and this is a truth you will thank me for.
So here are the facts that really get me about this goodness. This popcorn is:
*low sodium
*low calorie
*low fat, and
*made with only the best ingredients: corn, coconut oil, sea salt. That's it!
With only 33 calories per cup, all-natural ingredients, and the deliciousness that you expect only during a movie theater experience, this bag of popped perfection is worth the battle through the Costco crowds to find it.
My one warning – portion, portion, portion! With something so tasty, 4 cups can feel like 4 kernels.
Now go grab a movie for family night, kick up your feet, and enjoy Popcornopolis' Nearly Naked popcorn!