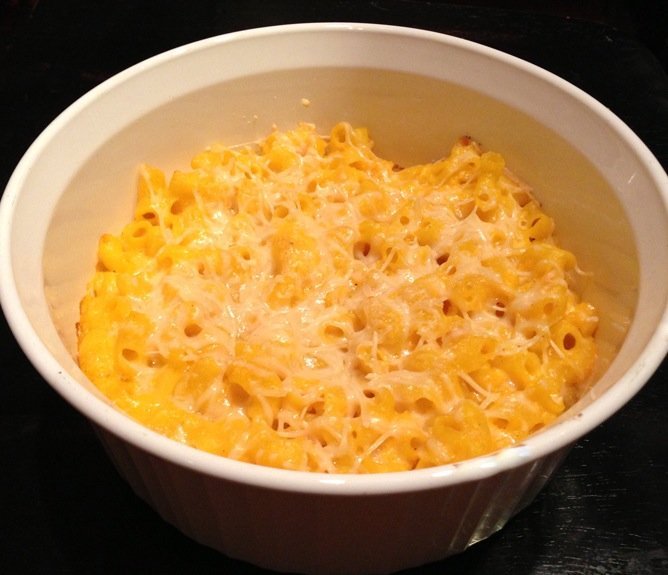 Who doesn?t love mac ?n cheese? I have good news for you ? you don?t have to kiss this one goodbye to stay on your nutritional track. Nope! This Powell Pack favorite is a healthier twist on the dish so many of us crave (I?m guilty!). Enjoy!
Mama Heidi's Mac 'n Cheese
Serves 8
Ingredients
1 package gluten free macaroni pasta (brown rice or quinoa pastas work well!)
1 1/2 cups pureed butternut squash
1 cup unsweetened almond milk
1 tablespoon butter
3 tablespoons non-fat, plain Greek yogurt
1 cup shredded part-skim Cheddar (preferably sharp)
1/2 cup grated or shredded part-skim jack cheese
Sea salt and freshly ground black pepper
Small amount shredded Parmesan, for garnish
Directions
Preheat the oven to 400 degrees F.
If your butternut squash is not already pureed, cut the butternut squash in half, cover in plastic wrap and microwave about 7-9 minutes until cooked. (You can also cut your peeled butternut squash into 1″ cubes and boil till cooked, then puree.)
Cook the pasta according to package directions, until it is al dente.
In a large pan over medium-high heat, add the butternut squash puree, milk, butter, and yogurt and stir until well mixed. Bring to a simmer.
When the puree begins to simmer, slowly start adding the cheeses, mixing the entire time. As the cheese melts and the sauce begins to thicken, season with a little salt and pepper, to taste.
Slowly add in the macaroni, stirring to coat all of the pasta in cheese sauce. Transfer the mixture to an oven-safe casserole dish. Sprinkle the top with Parmesan cheese and bake for 20 minutes.
Remove from oven. Let the casserole rest for about 5 minutes. Enjoy!