What girl doesn?t love a new pair of shoes?!?? You?ve probably got a closet of them too! The average person has over 17 pairs of shoes and 90% of us CHOOSE to wear shoes that actually hurt our feet! (Yes, we?re talking about those 4? heels you totally fell in love with on the clearance rack and had to have!)
Aching feet may be okay for an occasional night out on the town, but it?s not okay when you?re working out. Shin splints, aching soles, knee strains, hip issues and other injuries can all result from wearing the incorrect shoes when you?re exercising and working out.
While you wouldn?t buy bike tires to put on a car, its just as important to ensure you?ve got the proper ?tires? aka shoes for your feet! It can make the difference between success and failure in your fitness goals. Follow these simple tips to get a great fitting shoe that?s right for the job.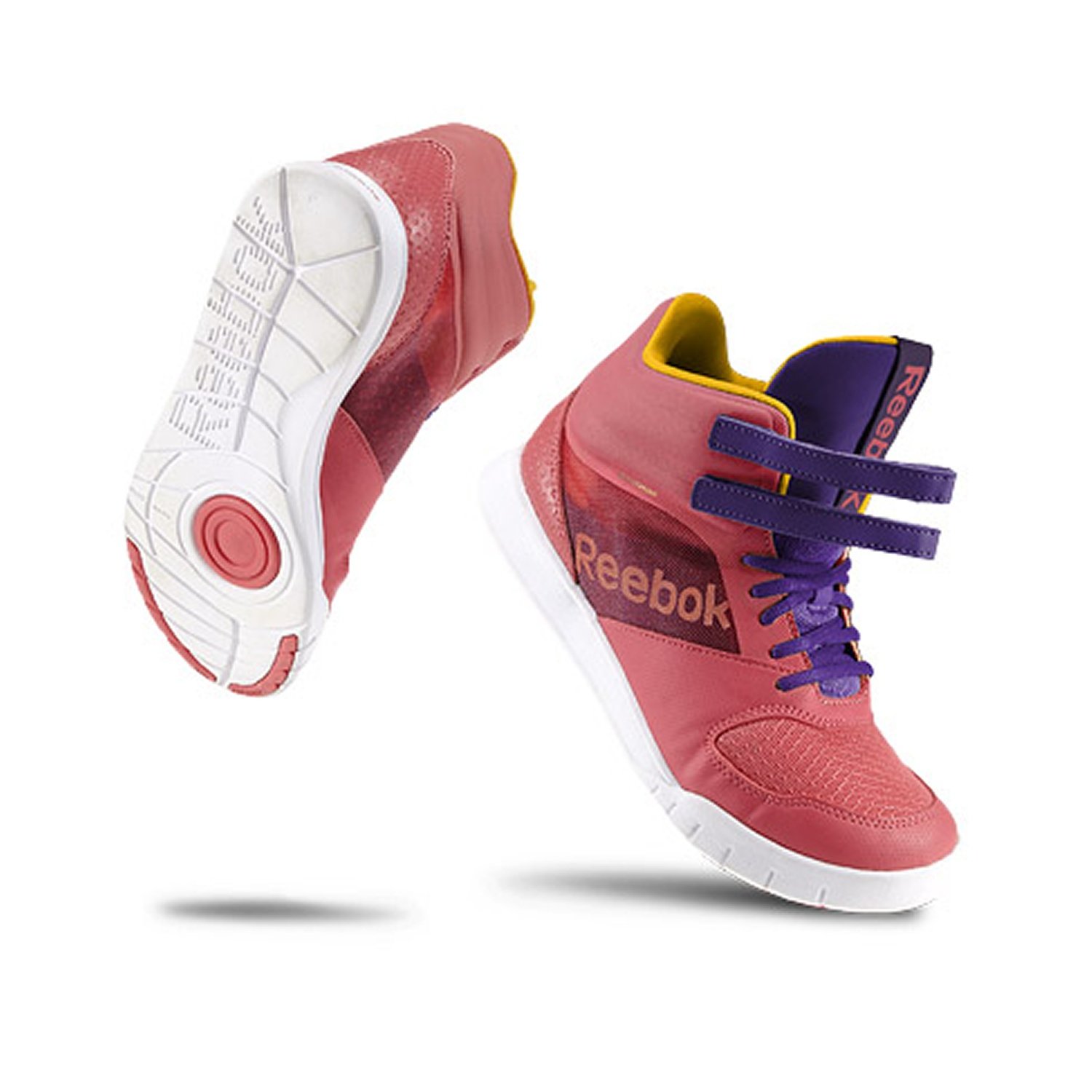 One shoe doesn?t fit all
…all sports that is. Visit any shoe website and you?ll quickly discover there are ?categories? of fitness shoes. Picking up the cutest pair of athletic shoes you can find and using them for everything isn?t going to cut it. Get the right shoe for your activity.
Shoes are designed to offer the optimal support and performance for each sport so it is important to have the right shoe whether it be for running, walking, Zumba/dance, yoga, basketball, cross training, etc. Turning a shoe over and exploring the sole of the shoe can quickly help you know what it will be good for. Zumba/dance shoes have smoother soles so you can turn and twist without injuring your hips/knees versus running shoes that offer lots of tread for gripping the road. As you explore new sports, learn what the proper footwear (including socks!) is to maximize your effectiveness and avoid injury.
Size Matters
…so it is really important to know what size you actually are. Are you one of those who hasn?t measured your feet since high school? Your feet should be measured a couple of times a year as they do change, especially if you are losing weight. You may also wear a different size depending on the manufacturer of the shoe as well.
Mirror, Mirror
…is this pair the fairest of them all? Well, actually looks shouldn?t be your first priority when picking a pair of fitness shoes, fit should be. If you?ve always been one of those who walks into a store and picks a shoe based on looks or you are experiencing a lot of knee/joint/shin pain when working out, you should check your local listings and find a specialty running store. It will change how you buy shoes forever!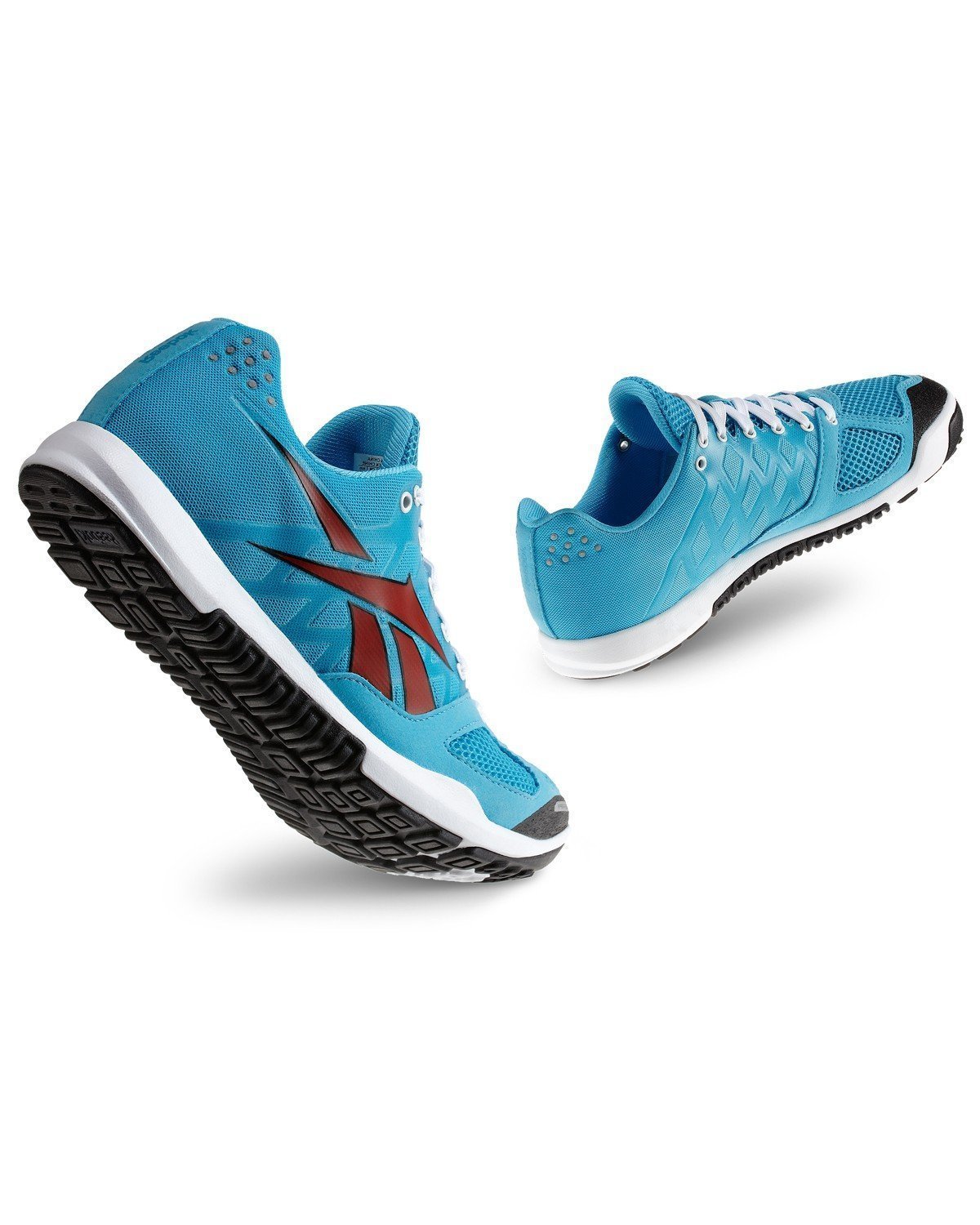 At a specialty store, you?ll find someone that is an expert in fitting fitness shoes, not just a salesman that will grab a size for you from the stockroom. They typically will have you get on a treadmill or watch you walk around their store without your shoes on and analyze your gait. THEN, they will pick the ideal shoe for you, matching your needs and the sport(s) you?ll be participating in.
One local store here in Phoenix does not even have mirrors in their store because ?you?re not supposed to pick the shoes by how they look, but by how they feel and perform? (but with all of the fantastic designs out there, hopefully you?ll never have to compromise on looks!).
Is it time to break up
…with that old pair of shoes? Speaking of looks, when was the last time you really looked at your shoes? Yes I know they?re practically molded to your feet and they hold a ton of memories, but did you know you should be replacing your fitness shoes every few months because they do wear out, just like the tires on your car.
When you have great fitting shoes, you?ll love working out even more! If you?ve discovered its time to switch up your shoes, check out some of my favorites for a variety of sports here on Pinterest.