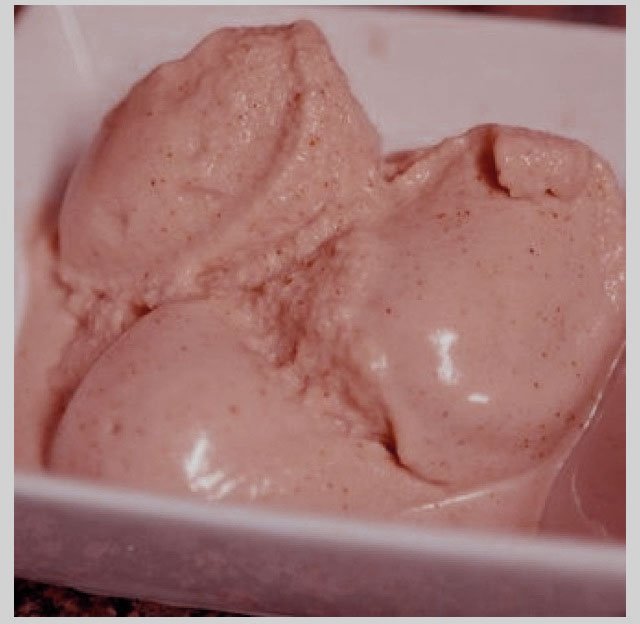 After 16 LONG weeks of keeping this bun in my oven a secret, I?ve got major baby on my brain, and I?ll be talking about him/her a lot! If not about him/her, then I?ll talk about my belly, body, feelings, and pregnancy in general. It?s literally ALL I can think about?in the middle of season 3 airing, season 4 casting, 3 kids, one husband, moving to another state, career, extended family, and a partridge in a pear tree. So maybe I have a bunch on my plate?but it doesn?t keep me from seeing pink and blue.
I was SO thrilled to learn that today is National Chocolate Ice Cream Day! Surprised about my happiness toward such a topic? Me too. Coming from someone who (pre-pregnancy) rarely had cravings to veer from a plan that kept me in line and worked, I?m telling you ? this growing bundle in my belly is changing my game ? yet again! #cravingsgalore
So how do I tame these cravings? It?s tough, to be honest. So I?ve figured out how to indulge in a smart, healthy and moderated way. Moderation is key though! Most of us think that just because we eat organic and gluten-free means the calories stop counting?I hate to break it to you, but that?s a myth ;). Yup ? calories still count, and for a pregnant woman in her second trimester, I only get 300 extra a day! That?s can be as little as one bagel, or a half of a muffin. It can also be as big as three whole pieces of fruit, or a tablespoon of almond butter with a banana and 3 rice cakes!
Lesson to learn: real, whole, natural foods carry a lot less calories for their bulk! Use nature's desert (aka fruit) to tame that sweet tooth, whether you?re pregnant or not, to keep you full and get you the nutrients your body needs.
I can?t end this blog on National Chocolate Ice Cream Day without an ice cream recipe. So here is it, my favorite healthy ice cream?meant to be eaten in moderation!
Chocolate Banana Ice Cream
from Jacqui McCoy?s kitchen
What you?ll need:
1 banana, sliced and frozen
? cup unsweetened vanilla almond milk
1 tablespoon Justin?s chocolate almond butter
How you?ll make it:
1. Put the banana pieces, almond milk, and almond butter into a blender.
2. Puree, turning off the motor and stirring the mixture two or three times, until smooth and creamy.
3. Pour into a bowl and serve.
What?s in it:
215 calories, 9 g of fat, 33.5 g carbohydrate, 3.3 g protein.