Originally published on ElizabethStreet.com.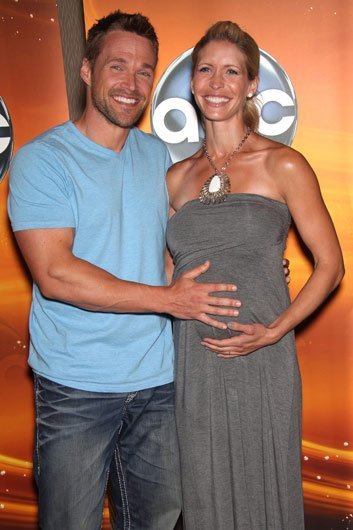 We want to congratulate our fitness guru on her pregnancy!
Heidi Powell is a fitness guru who definitely understands the hectic schedule of working moms. With her?five-minute?workouts on Elizabeth Street, Powell has helped us get ready for all those fun-filled days at the beach without missing a single school event or work meeting. ?A great exercise routine can just take five minutes a day,? she told us, and we owe her big thank you for that.
Along with our gratitude, we also want to offer her our congratulations?Powell and her husband Chris are expecting a new little bundle of joy. With an adorable brood already in tow, the Powells will be welcoming a new baby come November.
?We feel so blessed to have three amazing kids between us, and now to have a fourth on the way? Unbelievable and amazing!? Powell tells?People (Magazine).
With three children already, an incredible career as a trainer, and a new web series on ABC.com, Powell seems to have her hands full. But we are certain that, even with a fourth child on the way, she will continue to tackle all of life?s to-dos seamlessly. From the previews of?Meet the Powell Pack, we are in awe with how she does it all. As she says: ?With every challenge we become stronger.?