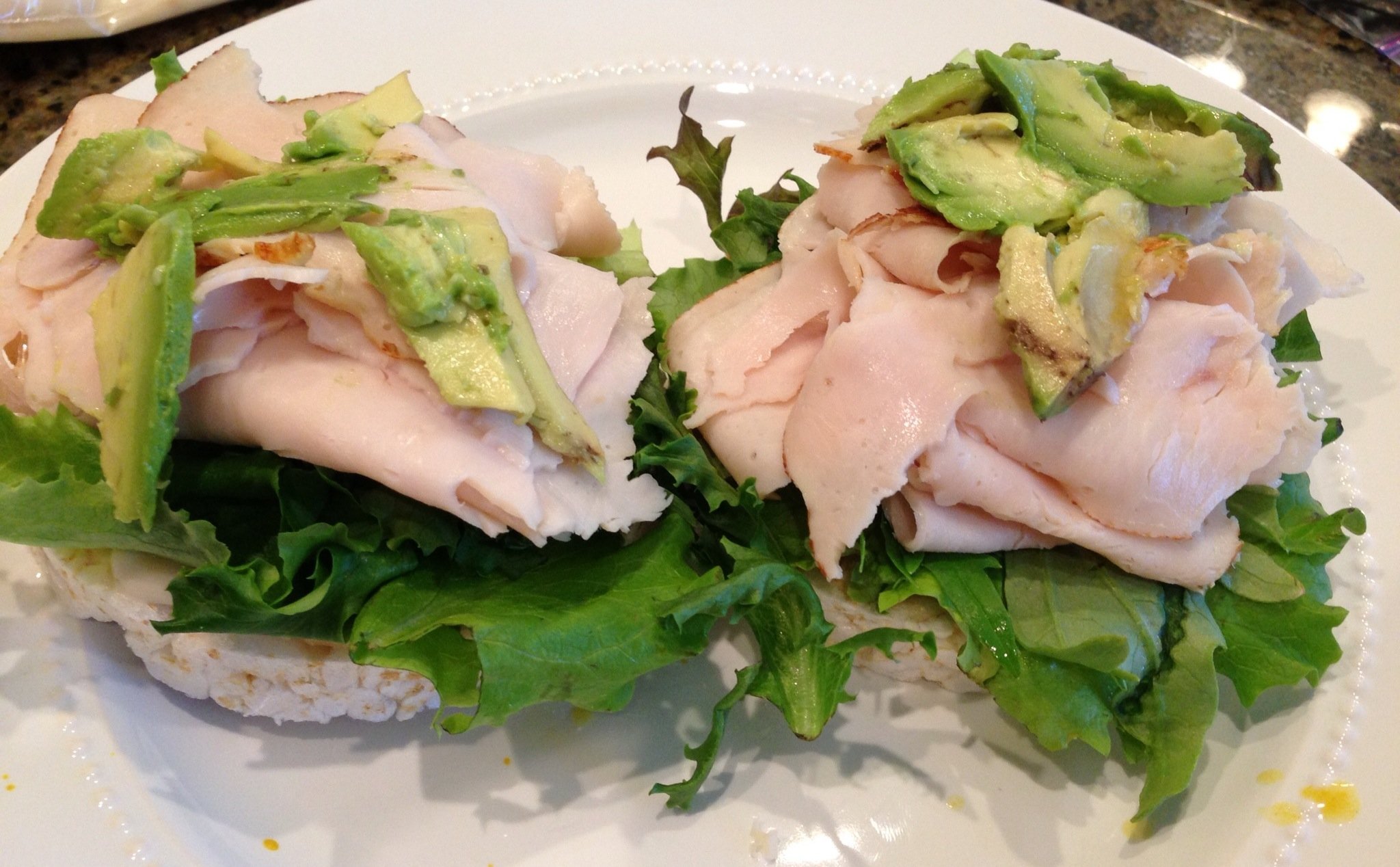 Lately, my eyes (and stomach) seem to want EVERYTHING in sight! And LOTS of everything in sight, may I add. How do I help satisfy these cravings for more while sticking to my extra 300 calories per day that my baby needs? By implementing the tricks to bulking up my food ? not my calories!

Fact: The average slice of bread has around 100 calories. The average rice cake has only 35 calories. What does this mean for me? I can eat THREE rice cakes to every ONE piece of bread! BINGO ? and so my Open-Faced Turkey Sandwich idea was born?no pun intended.
At 100 calories per open-faced, crunchy turkeywich, they sure can kill those cravings, pregnant or not. Give ?em a try!
Open-Faced, Lower-Carb Turkeywiches
Serves 1, makes 2 wiches
What you?ll need:
2 lightly salted brown rice cakes
3 oz low sodium deli turkey, sliced
? of a small avocado
1 handful spring mix greens
mustard to taste
Optional: tomato slices
How to make them:
1. Spread mustard over each rice cake, to your liking.
2. Top cakes with lettuce, ? handful for each cake (the more the merrier for me?I like bulk right now!)
3. Place 1.5 oz turkey on each greens-covered cake.
4. Top with avocado.
5. Optional ? add tomato. I didn?t have any or I would have too ?
6. Enjoy!
What?s in it:
2 turkeywiches have 200 calories, 5 g fat, 14 g carbohydrate, and 20 g protein