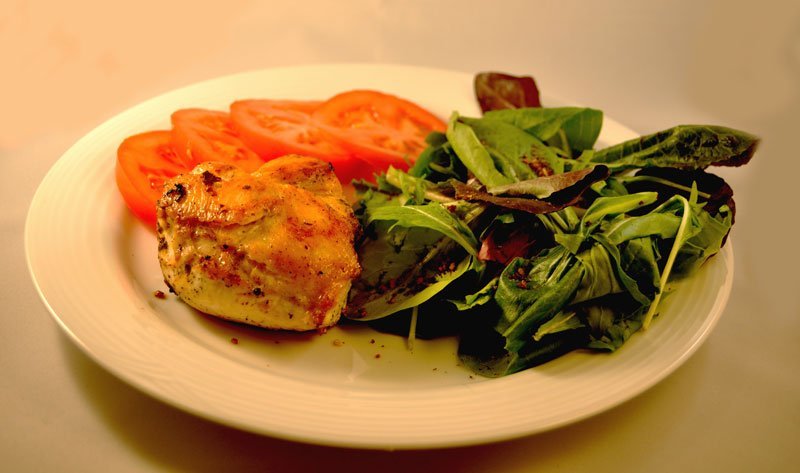 It's National Spice and Herbs Day! Who knew? But did you know that spices and herbs can be one of the biggest secrets to your weight loss success?
Oft times, convenience and fast foods are heavily laden with salts for flavoring, which alters your taste buds and sabotages your weight loss progress causing you to retain fluids and potentially contribute to a whole host of medical issues. By enhancing your meats and veggies with a variety of herbs and seasonings, you can give it added flavor and stay on track. If you received one of those fancy spice racks as a wedding present and it's been sitting in your pantry for a few years now, you need to toss those out and make sure you start with recently purchased herbs and seasonings as they can lose their flavor and potency after about a year.
If you are new to cooking and confused on how to pair up the right flavorings with your foods, don't despair! Check out the spice section of your grocery store and look for blends of spices all ready to use!
Some of our favorites are those made by Mrs. Dash, who leaves out the added salts and MSG, but keeps in the great flavors. Bottles are labeled with which protein sources (even veggies!) they work well on. Mixing and matching is a great way to not get bored of that same old chicken breast. A few shakes of a different spice and you're enjoying a totally new meal.
A great seasoning mix to add some kick to your chicken is a blend used in this recipe: Caribbean Jerk Chicken that I've shared previously. Another favorite is Tomato, Basil and Garlic Chicken. Try this yummy recipe from our new book, "Choose More, Lose More for Life." (See page 215 of the book for ways to adapt it for high carb and low carb days and changing portion amounts.)
With a little experimenting, you'll be creating delicious, new flavors and keeping your mealtimes satisfying and full of flavor!
Enjoy!
Tomato, Basil and Garlic Chicken
Serves 4
4 Chicken Breasts (about 3-4ounces each/size of the palm of your hand)
2 spritzes olive oil
4 teaspoons Tomato, Basil and Garlic Seasoning (Mrs Dash has a good one!)
1. Sprinkle the seasoning over both sides of the chicken breasts.
2. Heat oil in a nonstick pan over medium heat. Add chicken breasts; cook on each side until done to your taste (and no longer pink!).
3. Serve immediately with your favorite side salad or veggies and a light salad dressing for a low carb meal. Add veggies and 1 serving of your favorite carb (such as brown rice or black beans) for a high carb meal.