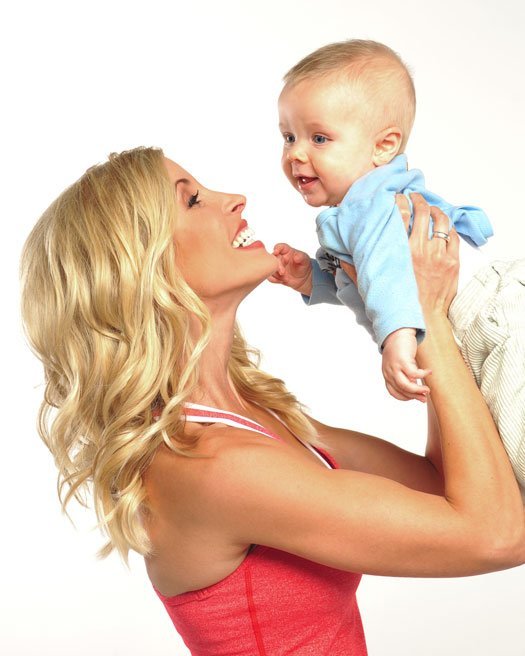 Q: Do you still follow carb cycling while pregnant and nursing? Or do you modify it and how? ( I just had baby# 3 this week)
A: First (and MOST importantly), congratulations! Baby #3 was a huge accomplishment for me, and it is for you too. Your body has been through a lot over the years, so be sure you aren?t too hard on it. It will take time to get back to your pre-baby body, or to your new fitness goals.
Let me preface my response by saying I am NOT a doctor, and you should ALWAYS run your diet and exercise program by your doc before beginning. But I am more than happy to tell you what worked for me.
While I do NOT carb cycle to lose weight while pregnant or nursing, I do follow some of the same criteria that is outlined in Chris? carb cycling books.
1. I eat within 30 minutes of waking up, ALWAYS.
2. I eat 5 meals a day.
3. I eat every 3 hours.
4. I eat protein at EVERY meal (the only exception was 1st trimester this round, protein made me sick as a dog).
5. I eat proper portions.
A couple things I do NOT follow from Chris? program while nursing or pregnant:
1. I NEVER eat a meal without carbs. NO LOW CARB DAYS!!!!
2. I eat 300 MORE calories a day than my pre-pregnancy plan called for (after my first trimester) while pregnant, and about 300-500 calories a day more when I am nursing. Your body needs it! Listen to what it?s telling you. Dwindling milk supply? You may need to up the cals even a bit more!
3. I eat a portion of fat with at least 3 meals a day when pregnant and nursing. This is typically where my extra calories come from. And when I say ?fat?, I mean healthy fats: avocados, nuts, and seeds to name a few.
I guess, in a nutshell, I kind of hybrid high and low carb days when pregnant or nursing. Enough calories is very important, and neither of these phases are a time to focus on losing weight. If you are eating real, whole, natural foods, in moderation (NOT binging because your nursing or ?eating twice as much for two? because you have an almond-sized baby in your belly), the weight will come off naturally, when the time is right.
Don?t stress. Just put your focus on eating the foods you want your baby to eat! Essentially, this is what is happening ? what you put in your mouth will eventually make it?s way to your baby, whether pregnant or nursing. Do you want your little one to be made of healthy fats, carbs, and proteins? Or processed foods and hydrogenated oils?
Choose wisely, because these foods will be developing your baby?s little brain, Its heart, and rest of its organs.
Happy baby making!
I have so many people asking some great questions! While I don't have the answer to everything, I do have quite a bit of experience to share :). ASK HEIDI ANYTHING by sending an email or sharing on Facebook and I'll do my best to answer and post for others to benefit from too!