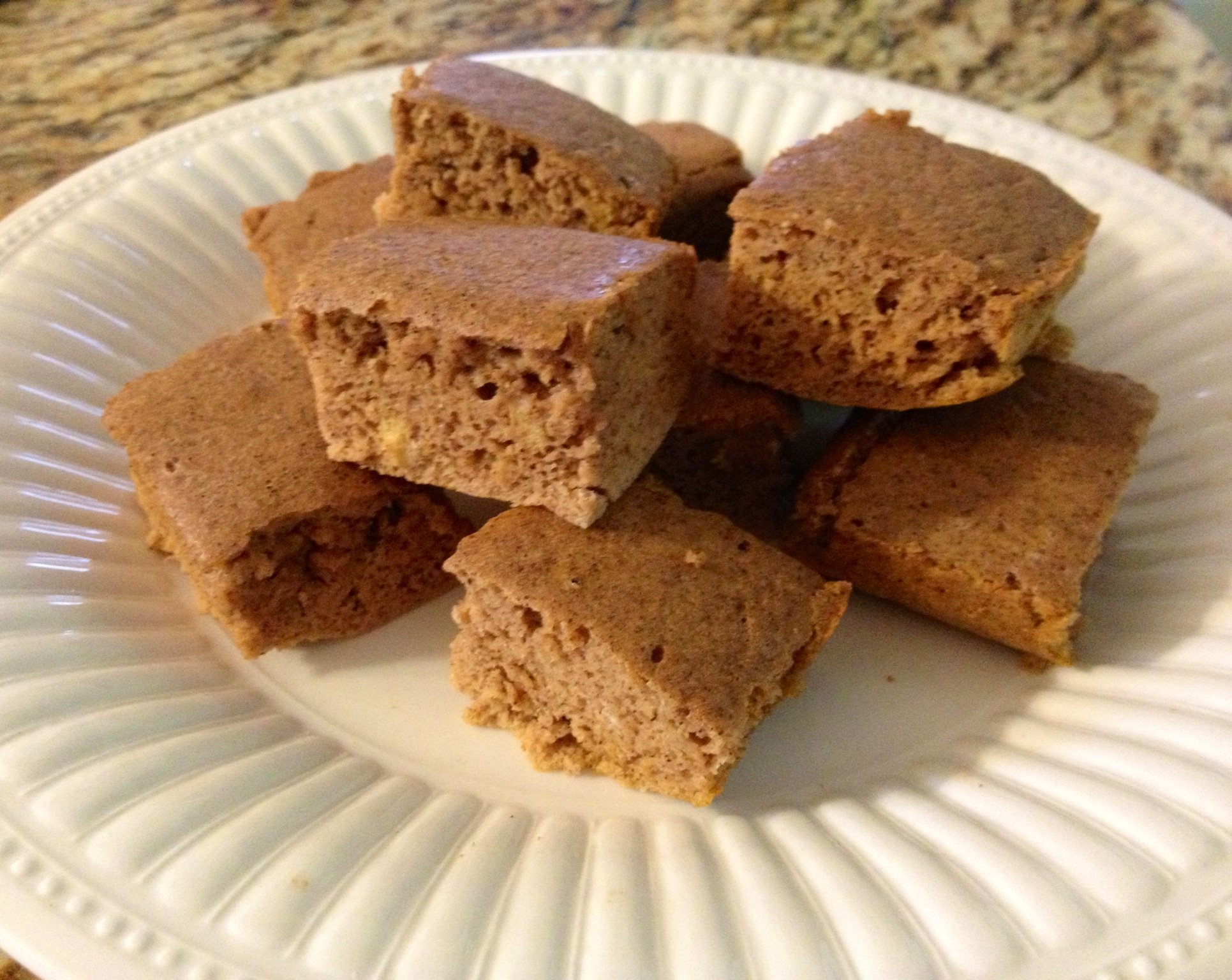 Thanks to my amazing sister-in-law for finding and sharing this no sugar added, protein carrot cake recipe with me! Yes, you are understanding correctly – you CAN eat carrot cake on your diet…you're welcome ;). Now get baking!
Protein Carrot Cake Bars
Makes 16 bars
What you'll need: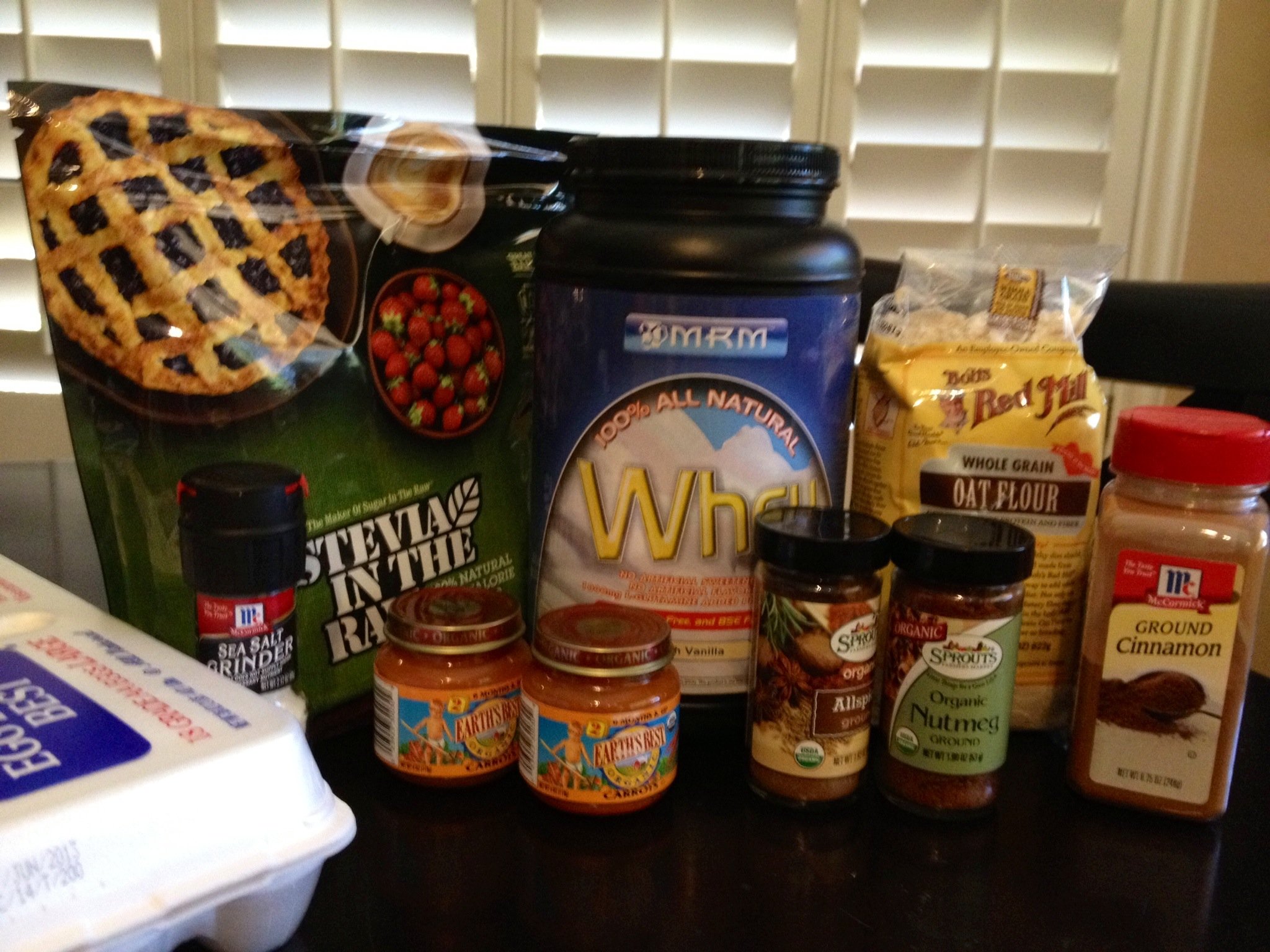 1 cup oat flour
2 scoops vanilla whey protein
2 tsp cinnamon
1/2 tsp baking soda
1/4 tsp salt
1/8 tsp allspice
1/8 tsp nutmeg
4 egg whites
3/4 cup Stevia
8 oz baby food carrots
4 oz water
How to make them:
1. Preheat oven to 350 degrees.
2. In a large bowl, mix together the flour, whey protein, cinnamon, allspice, nutmeg, baking soda and salt.
3. In a separate bowl, mix egg whites, Stevia, baby food carrots and water.
4. Pour the egg/carrot mixture into the dry ingredients and mix together well.
5. Lightly grease a 9×9 baking dish with non-stick butter spray and add mixture, spreading evenly.
6. Bake 20-30 minutes until done. Enjoy!
What's in them:
Each bar has 47 calories, .75g fat, 5g carbs and 5g of protein.