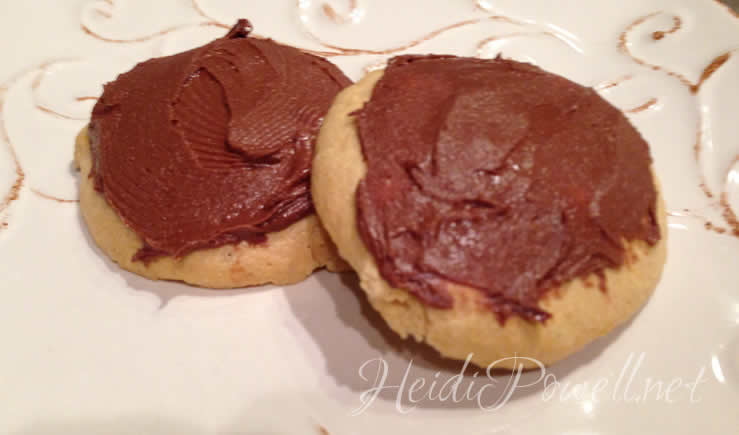 So many of you are asking for the protein cookie recipe that I made with Alyssa on tonight?s episode of Extreme Weight Loss! Heidi to save the day (or night)!! Here is this delicious, nutritious, and power-packed little circle of happiness ?. Oh, btw ? it takes about 120 seconds to make! That?s right ? it?s microwavable and super fast!
CinnaCocoa-Frosted Protein Cookies
Serves 1 (2 cookies)
What you?ll need:
For Cookie:
1 egg white
1 scoop vanilla protein powder
For Frosting:
1 Tablespoon Almond Butter
1 teaspoon cocoa powder
1 pinch cinnamon
1/2 packet Stevia Powder
(you can add more cocoa and cinnamon to taste!)
How to make these easy, breezy bad boys:
1. In a bowl, mix together egg and protein powder.
2. On a microwaveable plate, drop batter into two dollops. (For a perfect circle put a dollop in the bottom of a microwaveable glass or bowl.)
3. Microwave about 50-60 seconds. Let cool.
4. Mix together frosting ingredients until well blended. Spread on cooled cookies and enjoy!
What?s in them:
(2 cookies) 201 calories, 14.5 g protein, 11 g fat, 10 g fiber and 16 g carbs.