Originally published on?ArizonaFoothillsMagazine.com.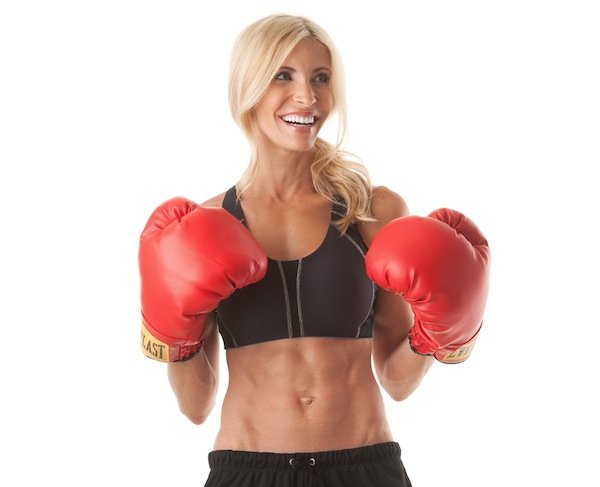 Get ready,?Heidi Powell?is about to become a household name! The Phoenix gal, and wife of?weight-loss guru Chris Powell from ABC?s ?Extreme Weight Loss,? is now working front and center with her hubby on the award-winning show. Not that it?s a huge jump; Heidi began personal training at the age of 19 at LA Fitness, and has worked behind-the-scenes as a fitness coach and motivator since the show?s inception. Here, the mother of three (with one on the way!) shares all her local fit favorites. Get ready to be inspired!
Favorite calorie-burner?
Gosh, there are so many great calorie burners, but if I have to choose just one, it?s gotta be the practical one ? BEING AN ACTIVE MOM! Granted, I get in structured workouts, but I swear by the act of simply moving and being kids?with?our kids! Believe it or not,?playing and having fun?with your kids burns calories! The more we move, the more we burn?it really is that simple. Carrying groceries from the car, pushing your kids on the swing, racing them from one side of the yard to the other, and playing?superman?(what kid doesn?t like being a superhero?) are all things I do daily and consciously to burn extra calories.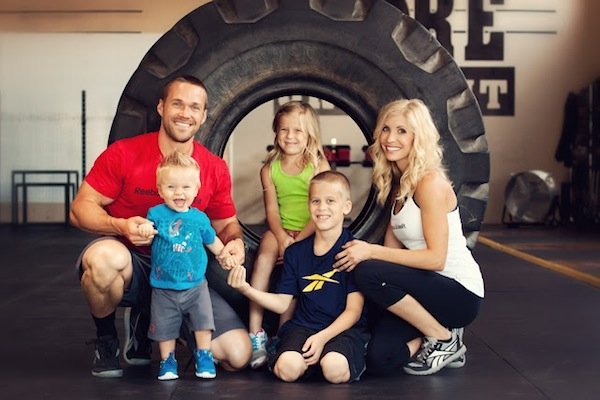 Meet the family!
Favorite workout wear?
Oh boy ? I?m a lover of so many brands! I couldn?t possibly choose one?

?. Here are a few of my favorites:
Reebok CrossFit Nanos?? Not only are these cross-trainers comfortable and great for the mish-mashed types of training I participate in, they also come in some awesome colors and can be totally customized!
Solow Sport Tanks?? IN LOVE with their gear. They are strong enough to wear in the gym, but comfy and pretty enough to wear on the street or to coffee ? and they?re carrying me through pregnancy too!
Lululemon Inspire Crops?? I think I?ll always have a crush on these babies. From the way they support me when I workout, to the way they make my booty look (even when I?m having a droopy-bottom day).
Favorite local trainer?
Of course my?favorite?local trainer is my husband?

?. But since he?s rarely local, I?ll choose another: Richard Morris, exercise therapist and personal trainer (and co-owner) of?Rehab Arizona. One of the best trainers we have ever had our?Extreme Weight Loss?peeps work with. Beyond his expertise in training and exercise therapy, Richard has the rare ability to connect with people going through the journey on an emotional level.
Favorite healthy restaurant?
True Food Kitchen. They make nutritious food so incredibly delicious and provide some wonderful gluten-free options. I?m a huge fan!
Favorite spa treatment?
Spa treatment? What?s that??

?I do indulge in the occasional deep tissue massage. There are some huge physical benefits to deep tissue massage, as well as some pretty darn good emotional and mental benefits for me. I feel renewed!
Photo credit: Allison Tyler Jones

To learn more about Heidi, follow her on?
Twitter???@RealHeidiPowell
Pinterest ??realheidipowell
Instagram ??realheidipowell