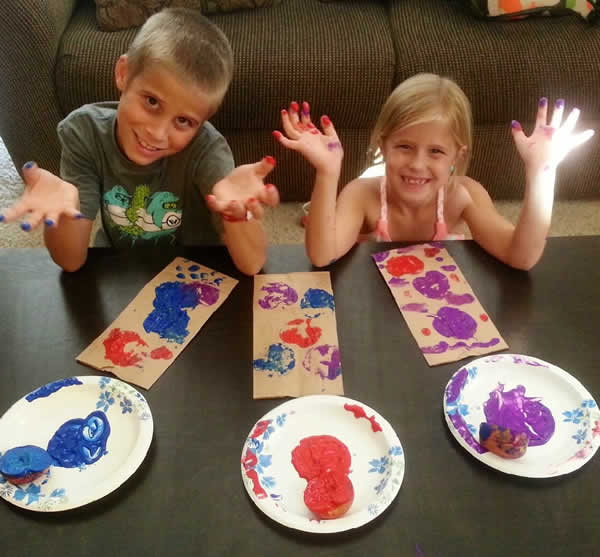 Kid Craft Time, Matix and Marley style ;). Our craft of the week – customized apple-stamped lunch bags. They are so simple to make, and relatively mess-free (as long as Cash doesn't participate). The best part is that in the end, the kiddos have a creative piece of their own artwork to proudly display as their lunch bags!
Literally, this took us about 10 minutes total, from start to finish. So if you have 10 minutes (an hour to dry), the supplies below, and a desire to connect with your kids in the very-little time we now get with them after the school bell rings, start apple stamping!
What you need:
Paper lunch sacks ? either brown or white work.
Apples ? one apple for every two colors you choose to use.
Paper plates ? as many as colors you choose to use.
Washable paints ? I emphasize washable?this is my kinda mess-free! 🙂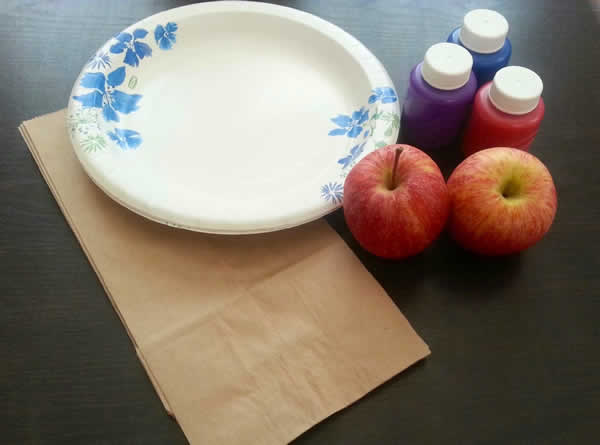 5 Easy Steps:
Cut each of your apples in half, from the top down.
Pour one color paint on each paper plate. I made about a 2? diameter circle/dollop.
Lay out as many paper lunch bags as you wish to decorate.
Dip the flat side of apples in paint. Wipe excess paint from the bottom of the apple using the edge of the plate, and start stamping bags!
After stamping away, set bags aside and allow to dry for at least an hour.

The result: Some adorable lunch bags that your kids will be excited to tote to school with them in the morning :).
Happy Apple Stamping!