Congratulations to our Winner, Rich Sterrett!?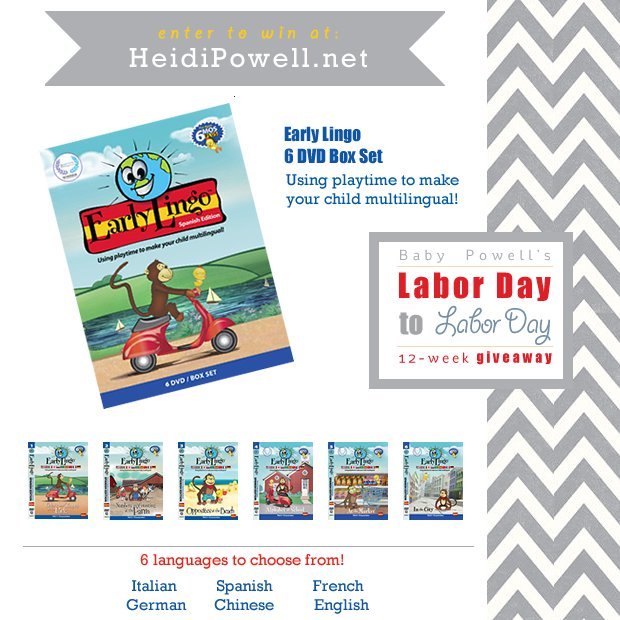 #BabyPowell Early Lingo Giveaway
It?s #BabyPowell Giveway time! This week?s gift from us to you ? an incredibly educational set of award winning DVD?s by Early Lingo?that will help your little one learn any language!
Studies have shown that the earlier you introduce a new language to a child, the quicker they will grasp it, as their brains are still developing! Studies have also proven that bilingual children tend to excel in school and test better than children that learn only one language.
Through playful animation and full-immersion, your little one will be speaking the language of your choice in no time at all!
What we?re giving away:
Early Lingo 6 DVD Box Set ? language of your choice (there are many to choose from!)
Value: $100!
How to enter:
1. Follow me and share my giveaway posts from Twitter, Instagram, Facebook, and Pinterest.
2. Leave a comment on this blog post with what language of the DVD Box Set you'd love to win: Italian, Spanish, German, Chinese, French or English.
3. Be sure to tag @RealHeidiPowell or my Facebook Page in all shares and posts, and also use #BabyPowell. The more you share, the more chances to win!
A random winner was announced Wednesday, Sept 26, 2013. Thanks for participating!