Congratulations to our winner ….?Susan Kulick
Once again, my friends over at Lunchpails and Lipstick??save the day! I'm loving everything about this Kids Holiday Gift Guide they put together and hope it helps you out with your holiday shopping as much as it is helping me! The best part about this post? L&L Ladies are giving away $100 gift card to Nordstrom for one of my lucky readers! See the bottom for details!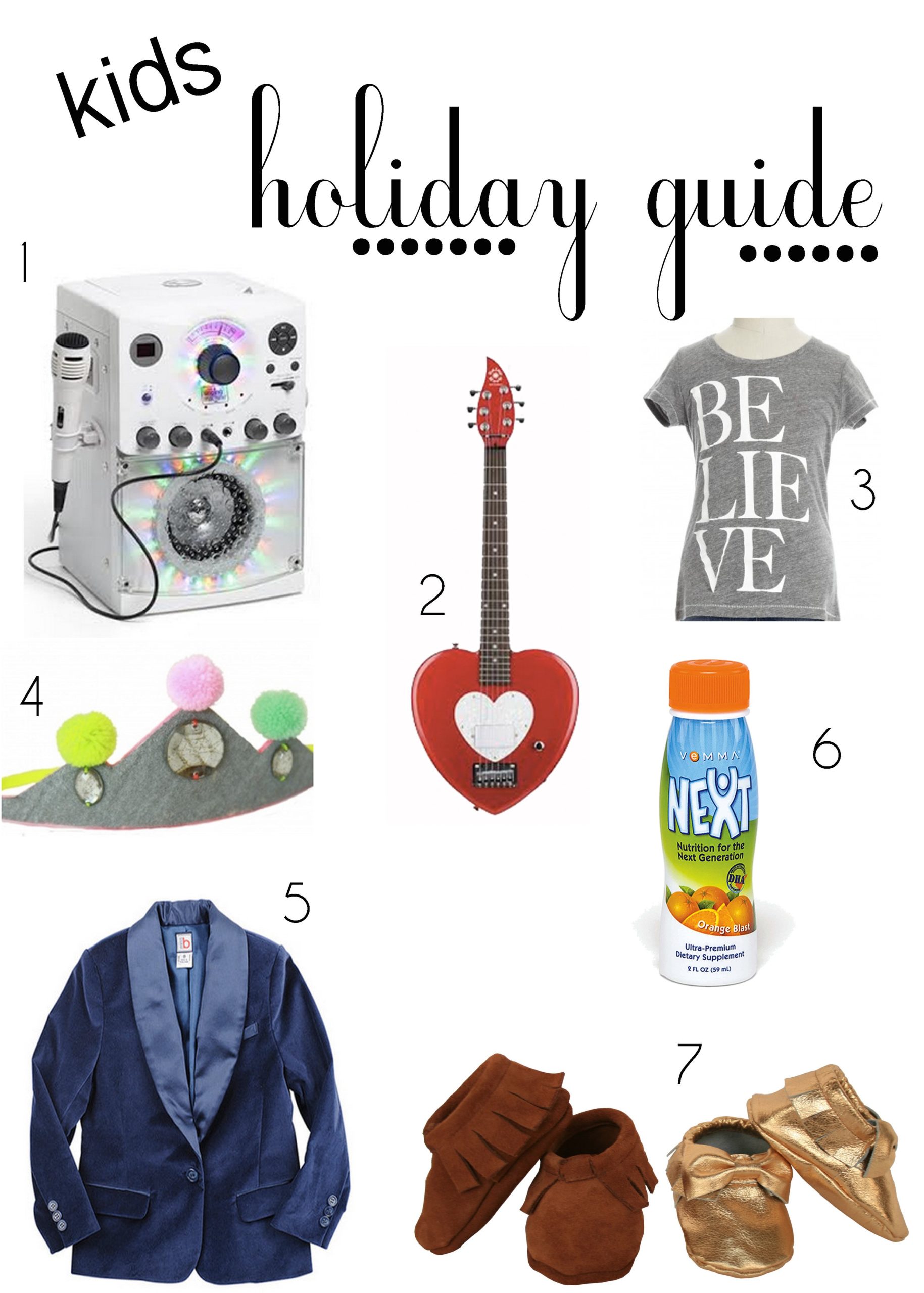 1. Disco Karaoke Machine -?There is only one thing cooler than karaoke – disco karaoke. This is such a cool surprise to get Christmas morning. This is the best disco karaoke machine! Your kids will be entertained for hours, and so will you.
2. Electric Guitar Kit -?Your little rock-star will be in heaven with this electric guitar and kit. It was made just for her size and her music dreams will definitely be coming true.
3. "Believe" Tee -?Peek Kids is one of our favorite clothing lines. They make signature tees with quotes and inspiring words. This year our favorite is the "believe" tee for girls and the "hero" tee for boys.
4. Dress Up Crown -?We love the line Ever Bloom! They have such cute things for kids and we especially think this little crown is the perfect gift for any little girl in their world of dress up. Make sure you check out all their fun necklaces and purses! You will love this company.
5. Velvet Blazer -?The perfect holiday blazer for little girls. We love the cute clothing from Busy Bees! You've got to check out their new collaboration line with Gwenyth Paltrow. It's to die for!
6. Kid's Vitamins -?Forget sugar filled gummy vitamins. Vemma NEXT liquid vitamins for kids from 2-12 are perfect stocking stuffers! You can help the kids enjoy a ?mini, single-serving bottle each day! I know they are the best vitamins out there.
7. Moccasins -?Every child needs a pair of moccasins! They are so easy for mom to slip on and off. The gold metallic is amazing!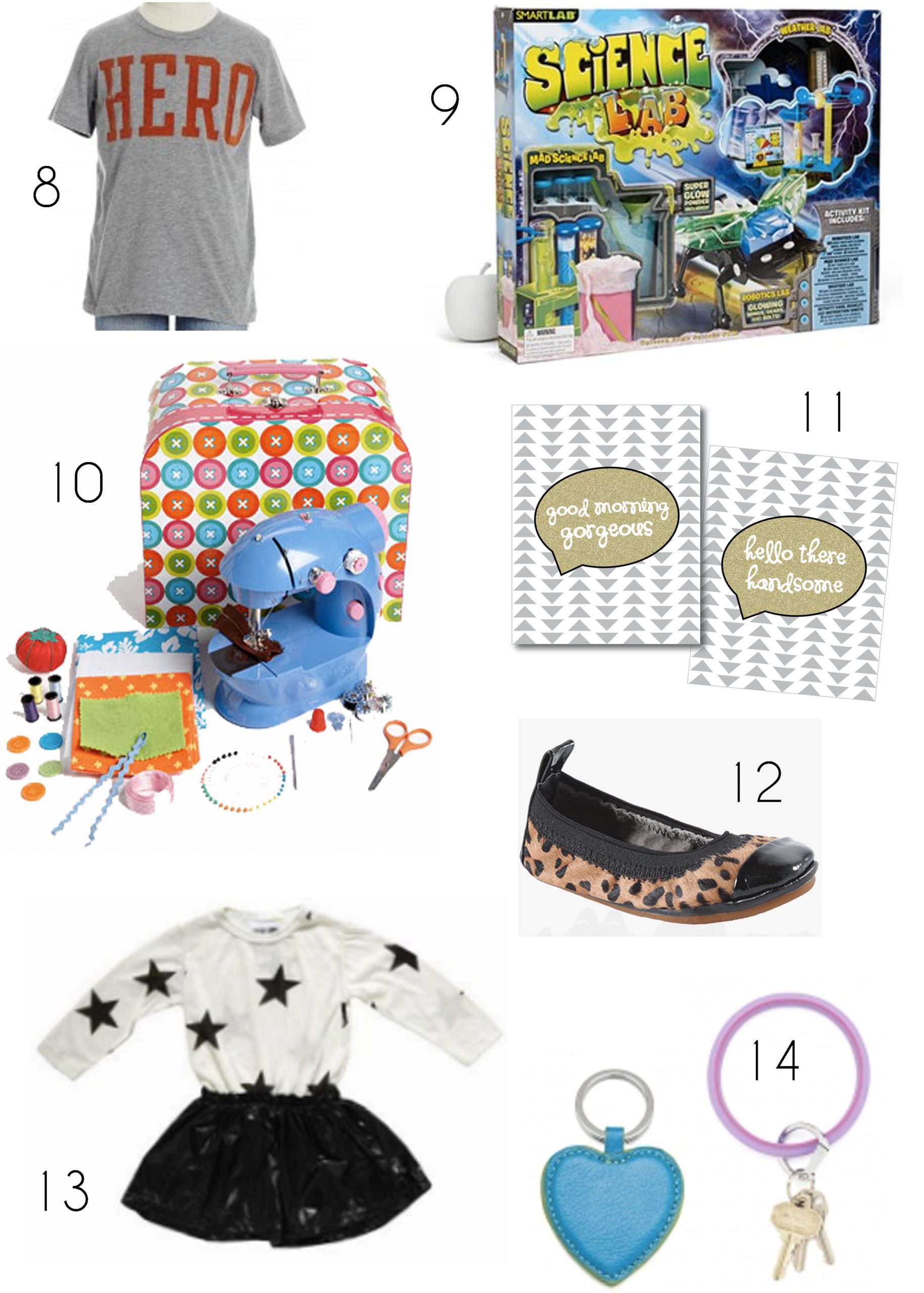 8. "Hero" Tee – By the same makers as the "Believe" tee, we love these inspiring words. They make signature tees with quotes and inspiring words.
9. Science Center – Science experiments are always going on in our homes. This is a really cool science lab for kids. This is a best seller!
10. Kids Sewing Machine – This is "sew fun"! Your little sewers will be so excited with this gift. It will keep them busy for hours. And think of all the cool projects you can do together.
11. Inspiring Prints – We love hanging artwork in our kids rooms! Especially as they get older and learn to read. It's nice for them to have cute positive sayings to look at. This 11×14 matte print is one of our very favorites!
12. Ballet Flats
– These are the best ballet flats for your girls. They come in all sizes and Yosi Samra offers so many different color options.
13. Seeing Stars – NuNuNu
makes the softest and most amazing clothes for babies! We are dying over this star dress and think that your little one will too. It's perfect and so stylish!
14. Oversized Key Rings – These key rings come in 6 color options. Hook them on backpacks. Fun stocking stuffer!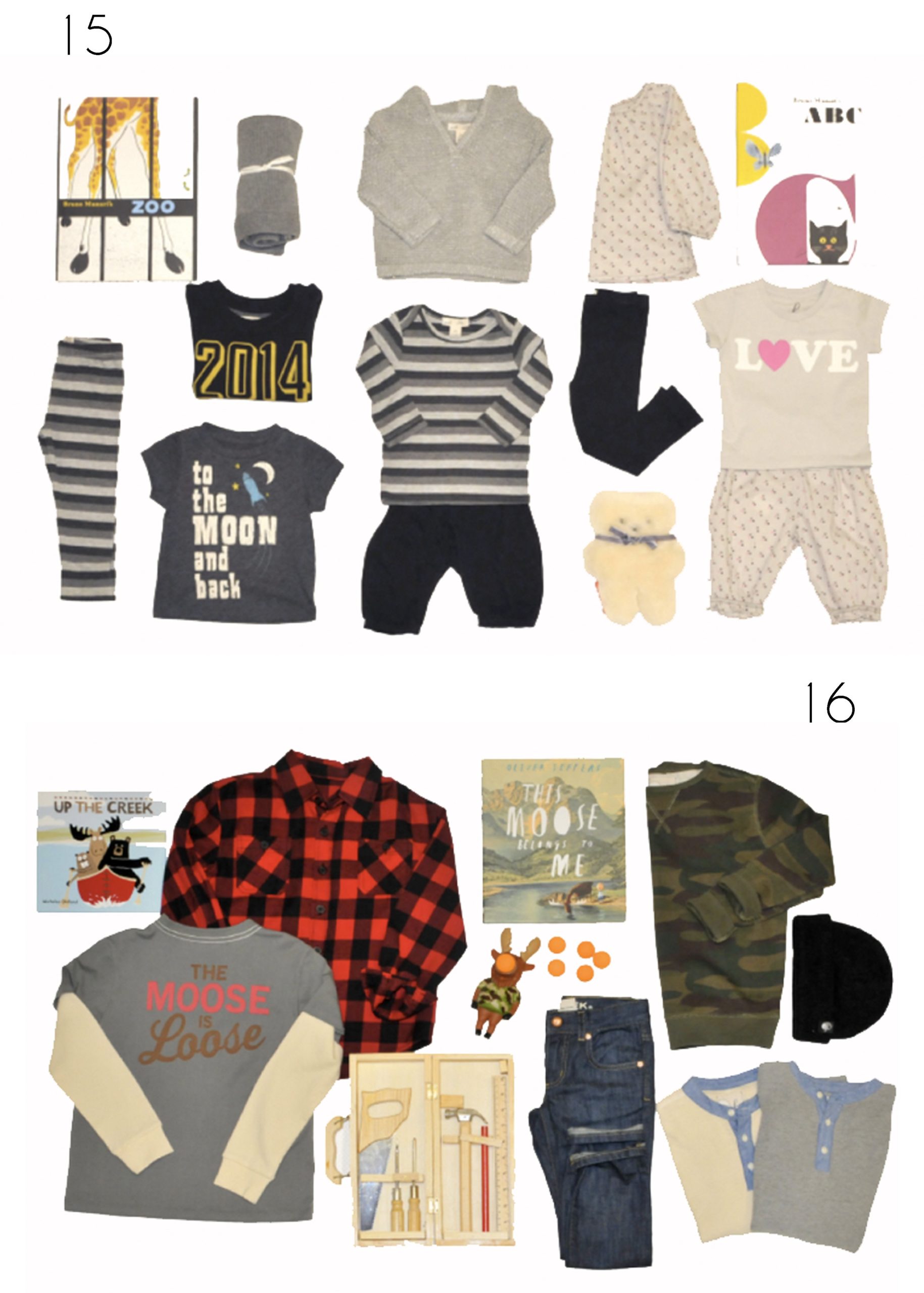 15. Mix-and-Match: greys, blacks, and oatmeal – The baby and toddler clothes from Peek kids make amazing gifts! The "to the moon and back" is one of our favorite tees. It's just precious!
Zoo Book | Little Peanut Blanket | Grey Sweater | Flower Top | ABC Book | Stripe leggings | 2014 Tee | To the Moon and Back Tee | Stripe Tee | Black Bloomers | Teddy Bear | Love Tee | Bloomers
16. The Little Man Collection – Such cool gifts for your boys. Peek has thought of everything cool and fun for your little men.
Up the Creek Book | Plaid Shirt | The Moose Belongs to Me Book | Camo Sweat Shirt | Black Beanie | The Moose Shirt | Tool Set | Moose Popper | Slouch Jeans | Thermal Shirts
Congratulations to our winner ….?Susan Kulick
Our fashionistas over at Lunchpails & Lipstick sent one of our lucky visitors on a $100 shopping spree to Nordstrom!?To enter:
Follow Lunchpails & Lipstick on Facebook, Twitter, Instagram and Pinterest. The more you follow, the more chances to win!
Visit Norstrom.com and pick one item you're interested in and share a link in the comments below and why you'd love to win the gift card to buy it. Random winner was announced on Saturday, December 7, 2013.
Thanks for participating!