At this time of year, often filled with numerous holiday parties and family gatherings, it can be difficult to stay on track with all those goodies people bring, especially when you're trying to eat healthy. The key – bring your own delectable and healthy foods so you won't get totally derailed.
I just had to share this awesome platter we made that is completely guilt-free as well as easy and festive for any holiday gathering. And the best thing, it take almost no time to prepare!
Christmas Fruit Tree
What you'll need:
Sliced Green Apples
Sliced Red Apples
Green Grapes
Cherries
Blueberries
Platter
How you assemble it: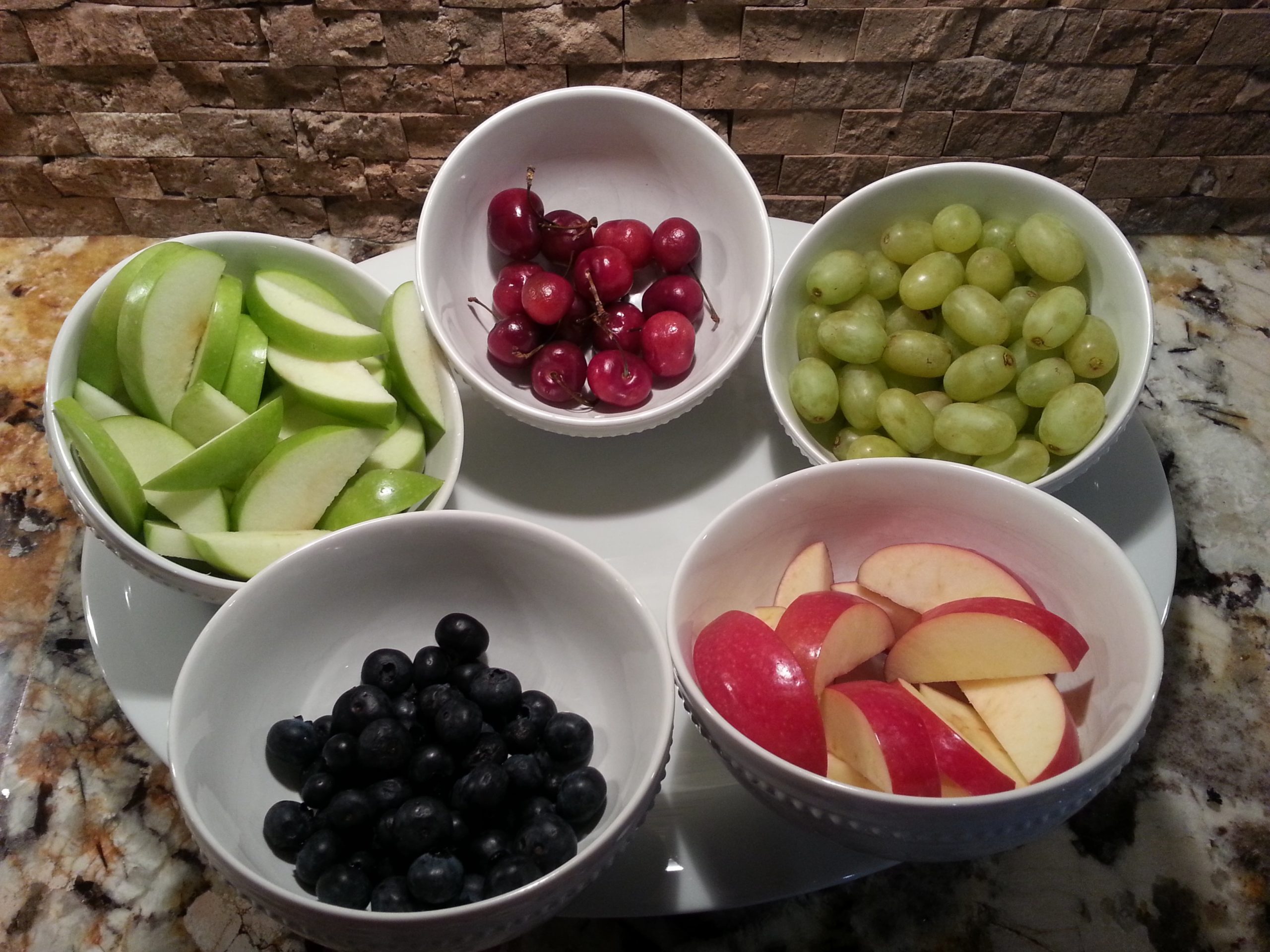 First, I formed the tree using the sliced green apples and grapes, and then used a few red apple slices for the trunk.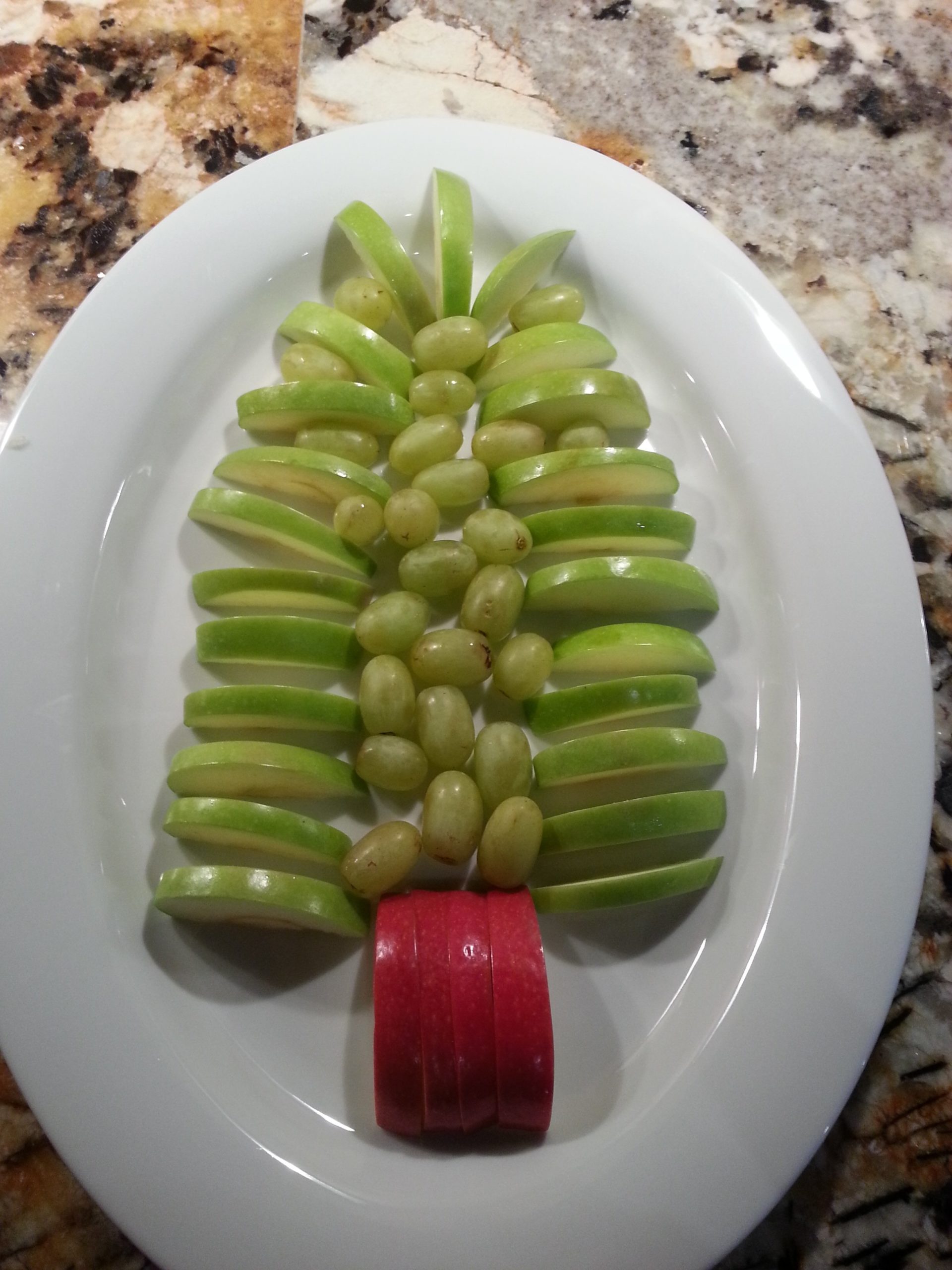 After that, throw on whichever fruits you would like to decorate your Christmas tree with.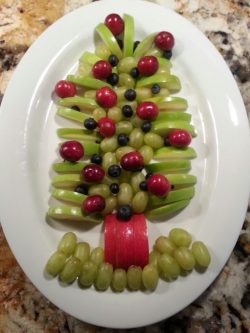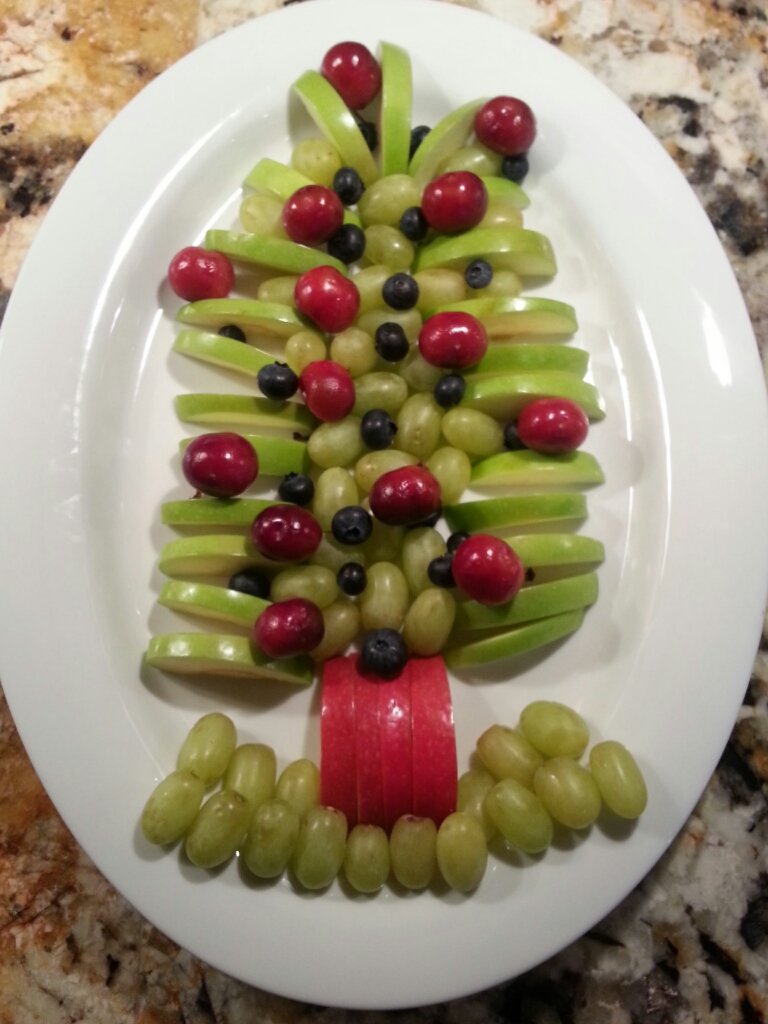 And there you have it. A very quick, easy, and HEALTHY holiday platter for any occasion. ?Mix and match your fruits (or experiment with some veggies too!) to create a different variation for each holiday party!
Enjoy! 🙂