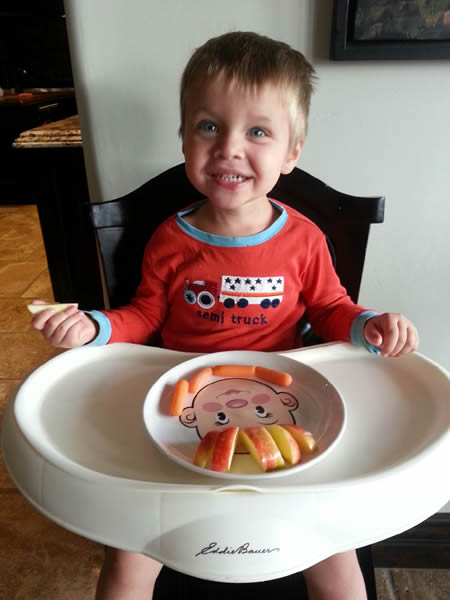 ?What?!? you ask. ?How can I eat healthy and save money? Eating healthy is sooooo expensive!?
Actually…no. It?s not.
Here?s why:
When you eat healthy foods, you feel fuller sooner, stay satisfied longer, eat less, and feel better all around because you?re fueling your body with what it needs: protein, smart carbs, healthy fats, fiber, vitamins and minerals.
Money spent now on healthy foods equates to less money spent later on healthcare costs for issues related to unhealthy eating and obesity-related illnesses.
So how can you save money and eat healthy? Check out these tips:
Make a weekly meal plan, a shopping list from this plan, and stick to it. The fewer times you go shopping, the fewer opportunities you?ll have to buy things you don?t need?both economically and nutritionally.
Don?t go shopping when you?re hungry. You won?t be tempted to buy things you don?t need, and you?ll save not only money, but calories! 🙂
When shopping, stick to the outside perimeter and those select aisles in the middle where you?ll find all the ?whole? (unprocessed) foods: fresh meats, seafood, produce, dairy, canned and frozen vegetables and fruits, dried herbs and spices, and others. These are healthier, less expensive, and give you better control over what you?re eating (fewer hidden chemicals, preservatives, and other things you want to avoid).
Likewise, avoid convenience foods. They?re way more expensive and you can never be sure what?s in them. Pack your own meals to take to work?you?ll save money, eat fewer calories, and have better portion control.
Shop sales, use coupons, and stock up on foods you eat often. Be careful to avoid impulse buying, however, even when you find the best sale ever. Ask yourself, ?Do I really need this? Will my family eat all of this, or will I end up throwing some of it away?? And check the meat department for discounted meats and freeze them.
Buy in bulk. Divide large packages of meat into smaller portions and pop them in the freezer, and keep large bags of frozen fruits and veggies on hand.
Go generic. You?ll save lots of $$ and not sacrifice any taste or quality.
Try canned (low sodium, of course!) and frozen options of your favorite fresh foods. They cost less and have a longer shelf life.
Buy fresh fruits and veggies in season. Support your local farmers and farmers? markets, or better yet, grow your own fruits and veggies and involve the kids! Teach them the importance of eating healthy by example.
Drink water! Aim for half your body weight in ounces per day (150 lbs = 75 ounces), and use a filtered water pitcher to refill water bottles rather than buying those disposable ones. Not only is drinking water super healthy and extremely low-cost, but it also helps you feel fuller longer.
Eat out less. When you do eat out, ask for a to-go box and take half of your meal home with you (that?s like two meals for the price of one!), and drink water instead of soda?it?s free!
Check out this list for some healthy, low cost food ideas, and happy healthy eating! What will you do with all the money you?ll save? 😉