Thre is nothing more special that getting a handmade card from one of your children. Our nanny helped Cash make the cutest picture for us for Valentine's Day featuring a big bouquet of flowers on the front. ?It was so adorable. And get this, she used CELERY!
Perfect for not only Valentine's Day, you could make a card featuring this celery-inspired bouquet of happiness for Mother's Day, Easter, Grandparent's Day, a get well card, even a just-to-say-I-love-you card. The possibilities are endless!
Interested in helping your kids make their own? Here's how:
Supplies:
-1 head of celery
-Sharp knife
–Paint Brush

–Paint

–Paper
Instructions:
1. Chop the head of celery about a third of the way from the bottom. This will be your rose stamp.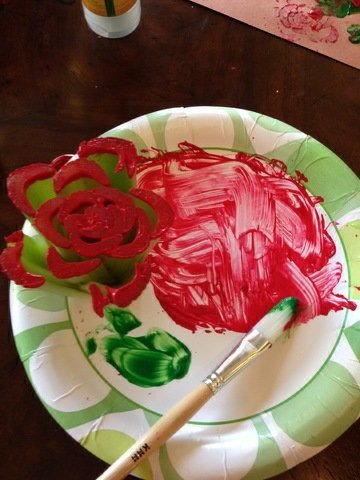 2. She used green paint and a brush to make the stem for the flowers.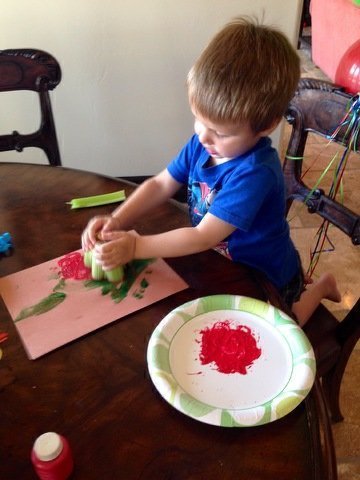 3. Cash dipped the third of the celery head into the red paint and stamped away. Check out how adorable it turned out! We LOVE it. 🙂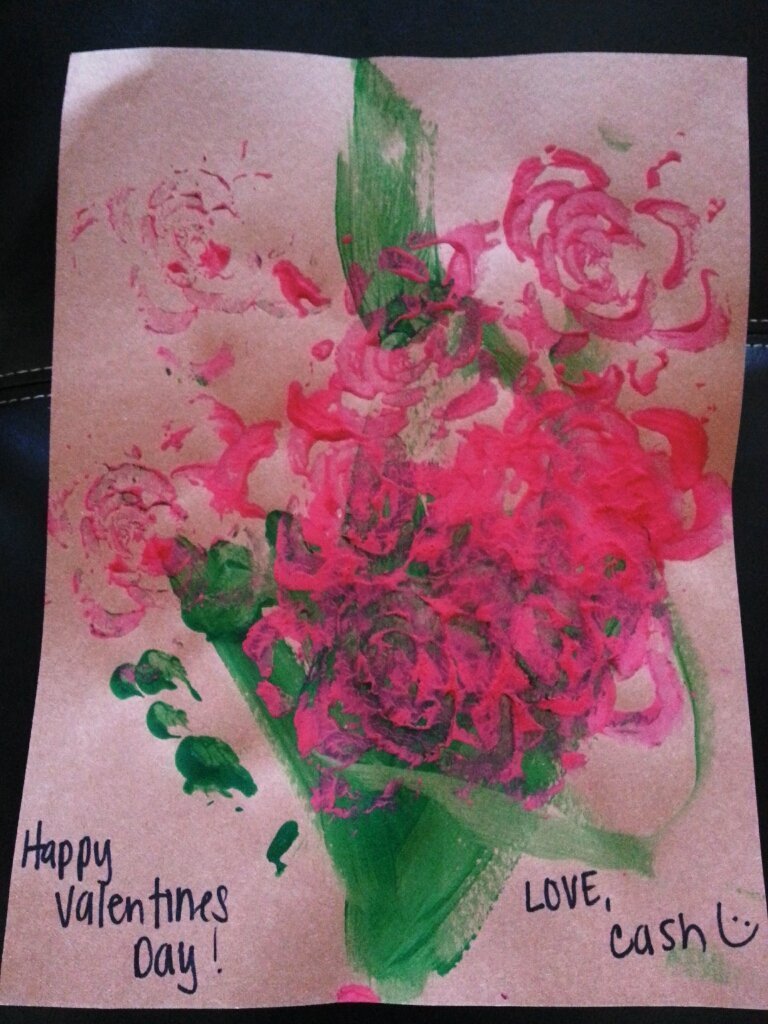 4. After all that stamping, Cashy needed a snack. Since the celery (chopped off the top) was already there and ready to go, he put it to good use. He loves celery! 🙂