Originally published on Examiner.com.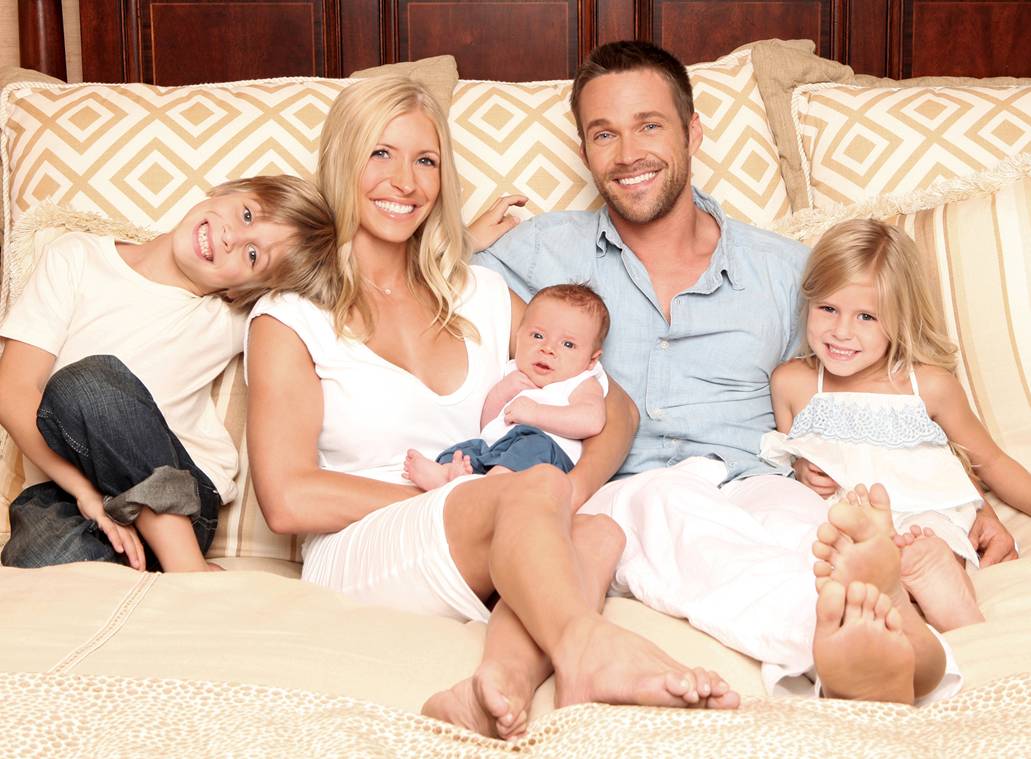 Known as the celebrity trainer of "Extreme Weight Loss," Chris Powell has become famed for transforming lives. In an exclusive interview, Chris told us about his views on dieting, weight and family fitness. Plus: Get a sneak peek of the upcoming season.
In addition to his starring role on "Extreme Weight Loss," Chris has authored several best sellers, including "Chris Powell's Choose More, Lose More for Life" and "Choose to Lose: The 7-Day Carb Cycle Solution."
But of all his roles, it's his personal responsibility as proud father that he finds most challenging – and most rewarding.
"As a father, I've been on the biggest learning curve of my life…and it's still going! The most important lesson I've learned is that first and foremost your children will want to mimic what you do," Chris told us.
"If you drink protein shakes, they want to drink protein shakes (or at least a hybrid version of them for their nutritional needs.) If you kick a soccer ball around in the backyard, they want to kick a soccer ball around in the back yard," he added.
Bottom line: It's up to parents to model healthy behavior, says Chris:
If you do push-ups during commercial breaks, they do push-ups during commercial breaks. Basically, it all boils down to what WE do as parents that creates the culture of the family. If you spend most of the weekend lying on the couch watching TV, that?s what they will want to do!
For parents trying to shed pounds, Chris advises a slow, steady approach, using these steps:
Make a plan to implement "small and gradual changes in your lifestyle."
Celebrate successes as a family.
Start with one step that can benefit the entire family, such as switching soda with naturally flavored water.
Educate your children on the benefits.
And exercise progress can follow the same model, says Chris. Try doing push-ups during commercials, or walking in place.
Watching a family-friendly movie such as the charming "Free Birds" can be a joyful bonding experience. Just make sure to have smart snacks available, cautions Chris. He and his wife Heidi have developed the following tactics:
View fruit as nature's dessert. "It comes in hundreds of flavors and colors, and can be made into some AWESOME shapes."
Get an assortment of delicious fresh fruit in the house for family movie nights.
"Have the kids participate in making fruit or veggie trays and creating their own designs. When they take ownership in the creation, it makes eating it that much more fun."
If your children are accustomed to snacking on candy, cookies and ice cream, don't try to make the change instantly, says Chris.
"If they have difficulty with fruit alone, a little whipped cream sweetened with monk fruit makes for a perfect compliment to the fruit starting out and makes it feel like a real dessert," he suggests. Then gradually reduce the whipped cream.
And a clever trick that can please adults as well as kids: "For strawberries, try cutting them up and pouring balsamic vinegar over them. It brings out the natural sugars and makes them extra sweet."
Chris' popular show "Extreme Weight Loss" has always featured adults. We asked if he had any plans to include a child or young teen in the future, and if so, how the focus would change.
"We are working with a teenage girl this year!" revealed Chris. "She is 16 years old and doing AMAZING. Be sure to check out season 4 this summer."
However, he noted that when he's working with young people, he keeps the focus on "being healthy and fit – not on weight loss. Health, fitness, and a better quality of life are what we are ultimately striving to achieve."