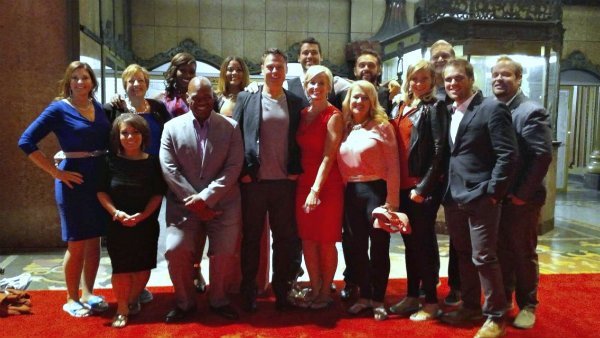 Congratulations on choosing to begin your transformation journey! You have made a choice that will change your life?for the better?for many years to come. We want you to be successful, so Chris and I have made all of the tools we use with everyone we work with available for everyone to use in our books, Extreme Transformation and Choose More, Lose More for Life, and our TRANSFORM app. In both of our books, we?ve outlined everything you?ll need to do to reach your transformation goals, so let?s get started!
Step #1 Promises: The foundation of your transformation.
Making and keeping promises to yourself is the true secret to transformation, and it?s the most important step of your entire journey. Begin your journey today by making and keeping one small promise!
Step #2 Carb cycling: The nutrition plan that fires up your metabolism.
Carb cycling is a nutrition plan with alternating high and low-carb days that not only maximizes your metabolic burn, but it?s also extremely effective at speeding up weight loss while maintaining those fat-burning muscles. It adapts easily to your daily routine for weight loss success, and it helps you avoid that dreaded weight loss plateau. And in carb cycling, you get reward days or meals (depending on the cycle you?re following), so you can still eat your favorite foods from time to time! Awesome, right?!
Learn about the basics of carb cycling, then explore and choose one of the five different cycles: Easy, Classic, Turbo, Fit, and Extreme (the newest member of our carb cycling family). And don?t worry! You can change cycles at any time?it?s that flexible!
Step #3 Exercise: Move your body to accelerate weight loss.
In addition to a sound?and simple to follow?nutrition plan (like carb cycling), you?ll need an effective?and realistic?exercise program to help you reach your transformation goals. Chris and I have put together just the program for you! It combines strength training (for muscle development and maintenance) and cardio (for accelerating calorie burn), to turn your body into a maximum calorie-burning machine. And we?ve outlined everything you?ll need to do?step-by-step?every single day! So learn about the basics and benefits of exercise first, and then get moving today!
When you put all of this together, your journey becomes whole. Take a look at the stereogram image above. This captures the essence of transformation so beautifully. Before you shift your focus, all you see is a chaotic mess of dumbbells and food. Basically, it is the confusing mess of every single diet and exercise program out there for weight loss. But once you shift your focus, the 3-D path of true transformation?and lifelong weight loss?becomes clear.
Much like your path to transformation, the stereogram is built upon a stairway of such interwoven promises (or images in this case), and they build on one another and head in only one direction?up, toward the top. At the top of this you'll find pieces like Integrity, Esteem, Confidence, and Self Love. Once you have that?you have everything. With these simple steps, and the additional information you?ll find in our books,
Extreme Transformation
and
Choose More, Lose More for Life
, you?re ready to begin your transformation journey. You can totally do this?we believe in you! 🙂