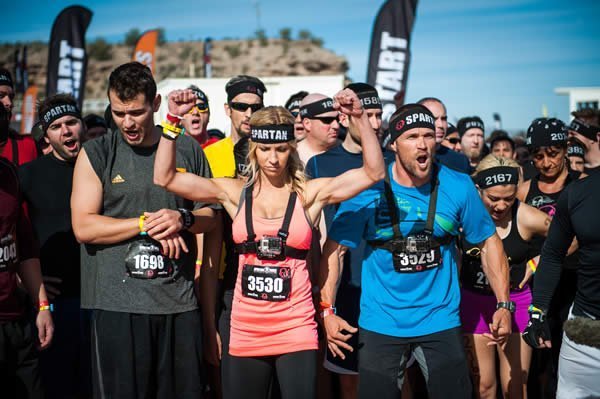 As some of you may know, Chris and I had the opportunity a couple of weeks ago to participate in the local Arizona Spartan Sprint Race ? one of those fun, muddy, obstacle-ridden courses that really tests your mental and physical preparedness (If you?ve never done one of these, you should check local races?and get signed up asap!). I was most excited to try out the new shoe Reebok is coming out with ? the All-Terrain Series shoe ? which was actually created for this exciting new sport. The shoe doesn?t come out until March 1, 2014, so I felt more than honored to get to test these babies out before the actual release.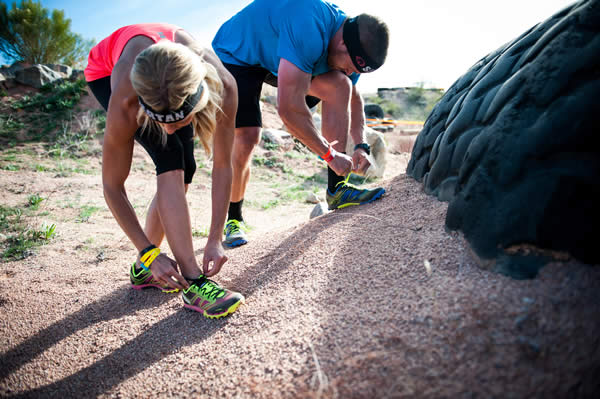 Now, before I go too far, you should know I am a tough one to please with this kind of thing. With bunions, banged up knees (2 ACL reconstructive surgeries), and years of gymnastics and dance under my belt, I have to be picky when it comes to shoes. But I must say, these shoes did not disappoint. By far, these are the best shoes I have ever worn in an obstacle race, on a trail, in the mud?one of the best shoe experiences I?ve ever had, period.
While I could (and do) go on and on for hours on the amazingness of this shoe, there are a few things I must share with you now:
First, let?s talk about the 360 Degree Traction: Amazing. TRULY ? I experienced 360 traction. You never know how well a shoe will hold up to it?s claims. This, by far and away, was the most valuable feature to me. It made climbing up and down anything?especially slippery or dirt covered, rocky surfaces?a breeze. All during the race I could hear others complaining: ?My shoes weren?t made for this!? I was actually feeling guilty, as mine were made for this. They were pretty much slip proof! (Gosh, I hope those peeps read this and invest in some new shoes!!)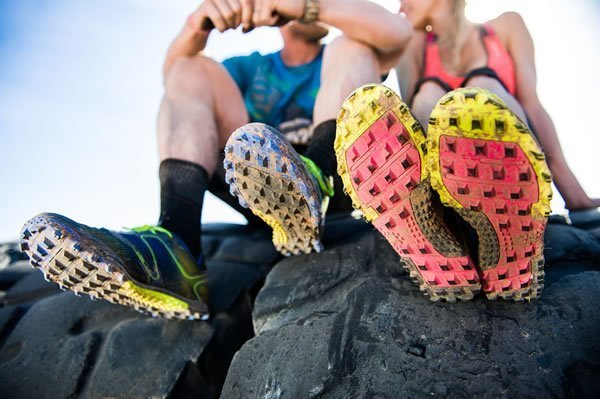 On this same note, I should point out that one of my pet peeves with trail running is that those pesky little rocks seem to get caught in the grooves of any shoe I put on. Not these ones?they were actually made with a special Rock Guard that kept me rock-free the entire race.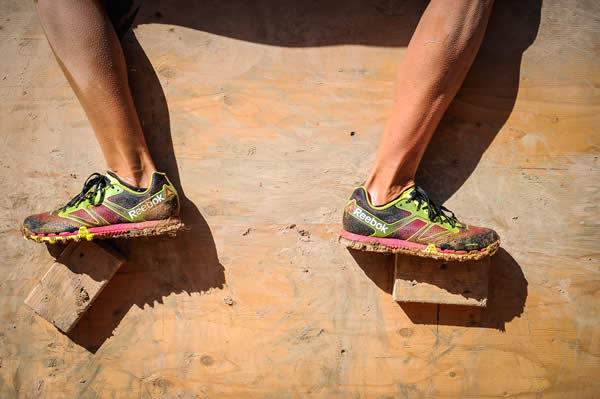 Now on to the H20 Drains. Yes, you read this right?the shoes have water drains! First ever, that I?ve heard of at least. Before the Reebok All-Terrain Series shoes were sent to me, I had no other option with mud runs but to use regular shoes. While trail running shoes can hold their own on the trail, the water and mud parts of the race would literally take me down. Running from obstacle to obstacle with sloshing, water-logged shoes slowed me down, weighed me down, and seemed to prime my feet for blisters. These new All-Terrain shoes were clearly made to eliminate this problem altogether. ?They have the first ever water drain feature, which proved to be absolutely awesome. Water emptied from the shoe almost immediately, which is crucial when you go from a muddy, watery pit to climbing a rope, wall, or need to hit the trail.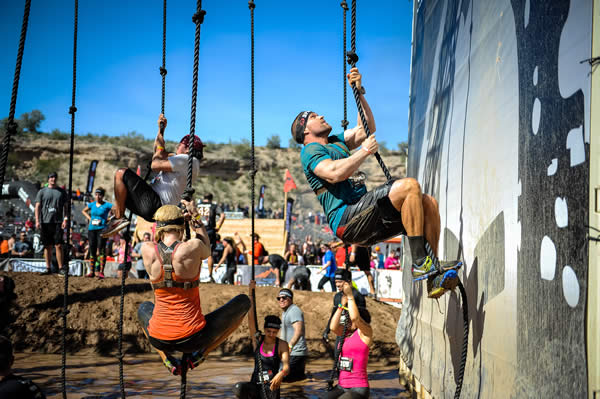 I can?t forget to mention the feature that made me feel like a beast ;). I fell in love with the Obstacle Grips. These grips, I must say, were solely responsible for me actually making it up the muddy slippery rope, and also what made scaling a wall doable for me. And if you are wondering, feeling like a ?beast? is a good thing to me! Haha.
So the burning question: Would I recommend the Reebok All-Terrain shoe? Without a doubt, 100%, yes. These shoes really do make the world of difference on so many levels. This is one piece of gear you do not want to pass up when prepping for your next Spartan Race, trail run, obstacle course, or fun run through muddy water (who doesn?t love that??).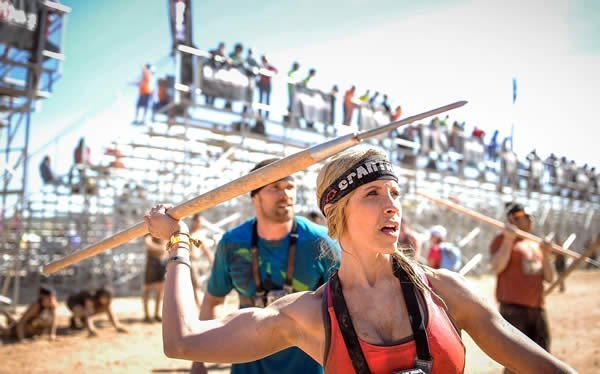 These shoes really hit the target! At the end of the day, we just hosed them off, let them dry and put them back into the closet looking almost new, rather than in the garbage can, like most shoes post mud-run.
And Girls, performance aside, they are uber cute, and comfy too ;).
To learn more about Spartan Races and these incredible Reebok All-Terrain Series shoes, check out these links:
? Reebok All-Terrain Series shoes