St. Patrick's Day is so fun for kids thinking about leprechauns, pots of gold and green shamrocks. Cash and I discovered the simplest way ever to make darling shamrocks! Not only does it use one of our favorite green foods (an extra bonus!), it's so easy, even a toddler could do it. ?Check out what we came up with!
Here's what you'll need:
-Bottom 1/3 of a bell pepper
-Green Finger Paint (aka washable 🙂 )
-Paper
-Paper Plate
Here's how we did it:
1. Pour some paint onto a paper plate for your child and let them stamp away!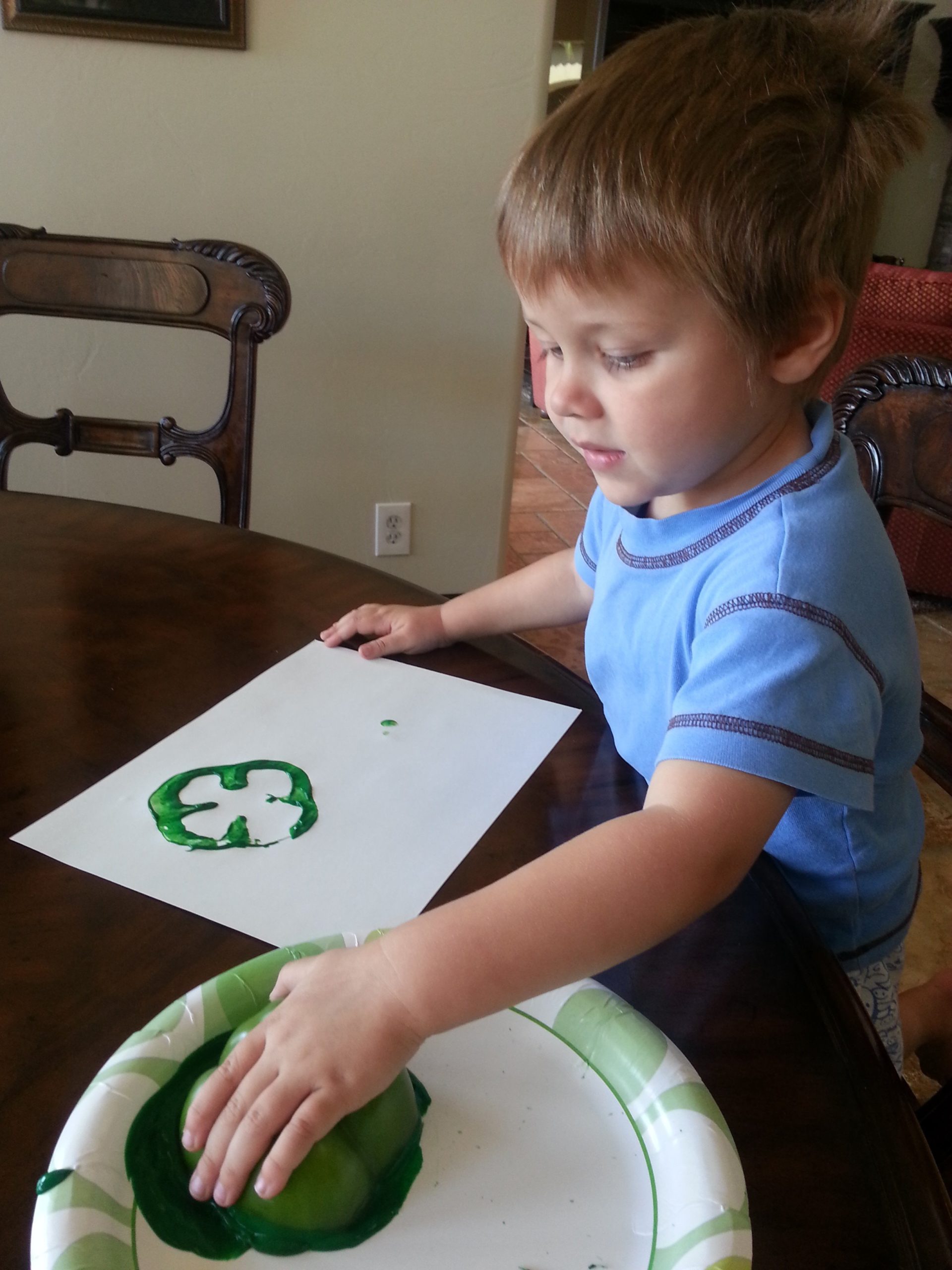 2. We used his finger to make the stems for the four leaf clovers.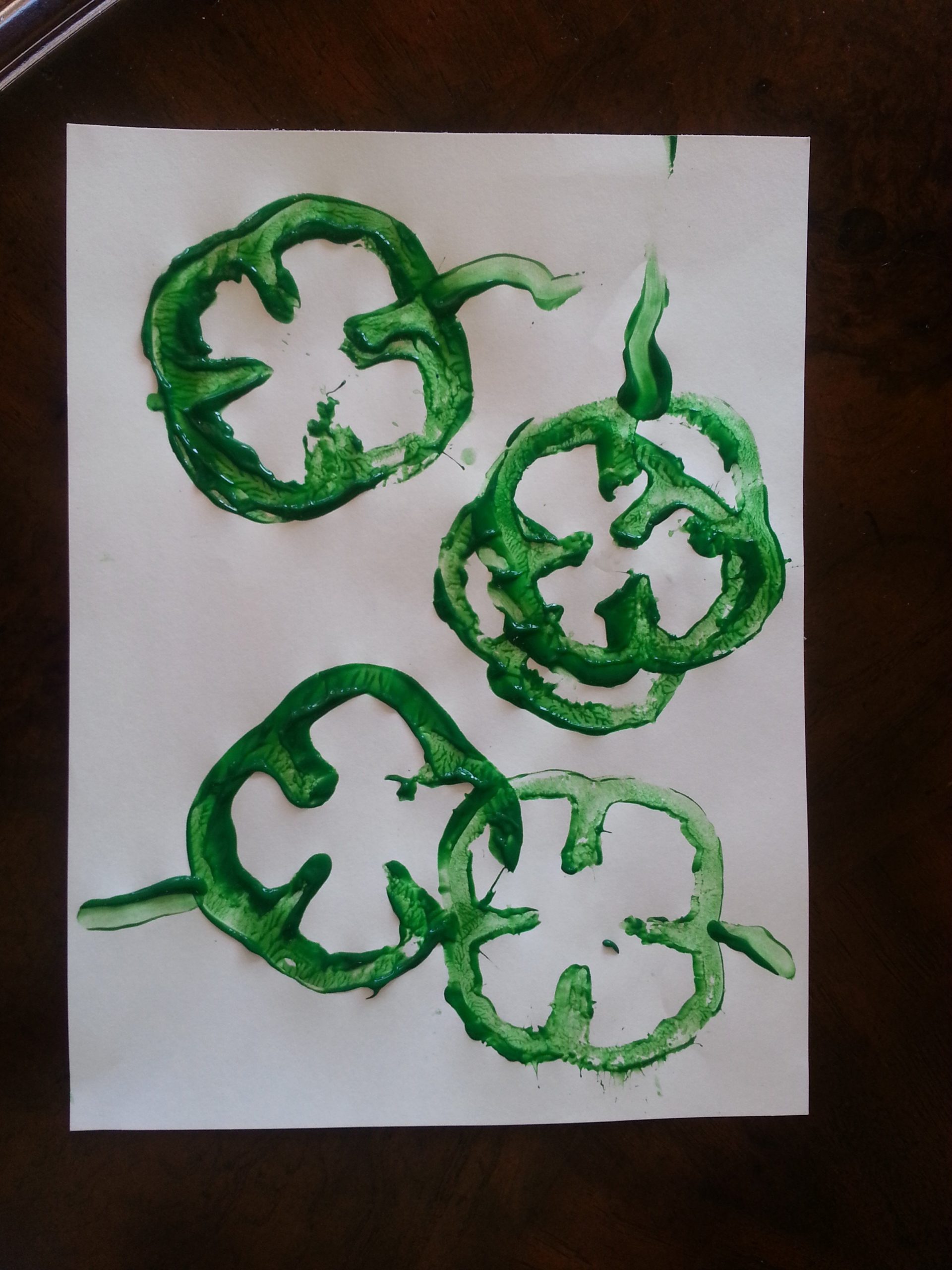 Cash's masterpiece!?And of course, we had to enjoy the part of the pepper we didn't stamp with. Mmmmm. 🙂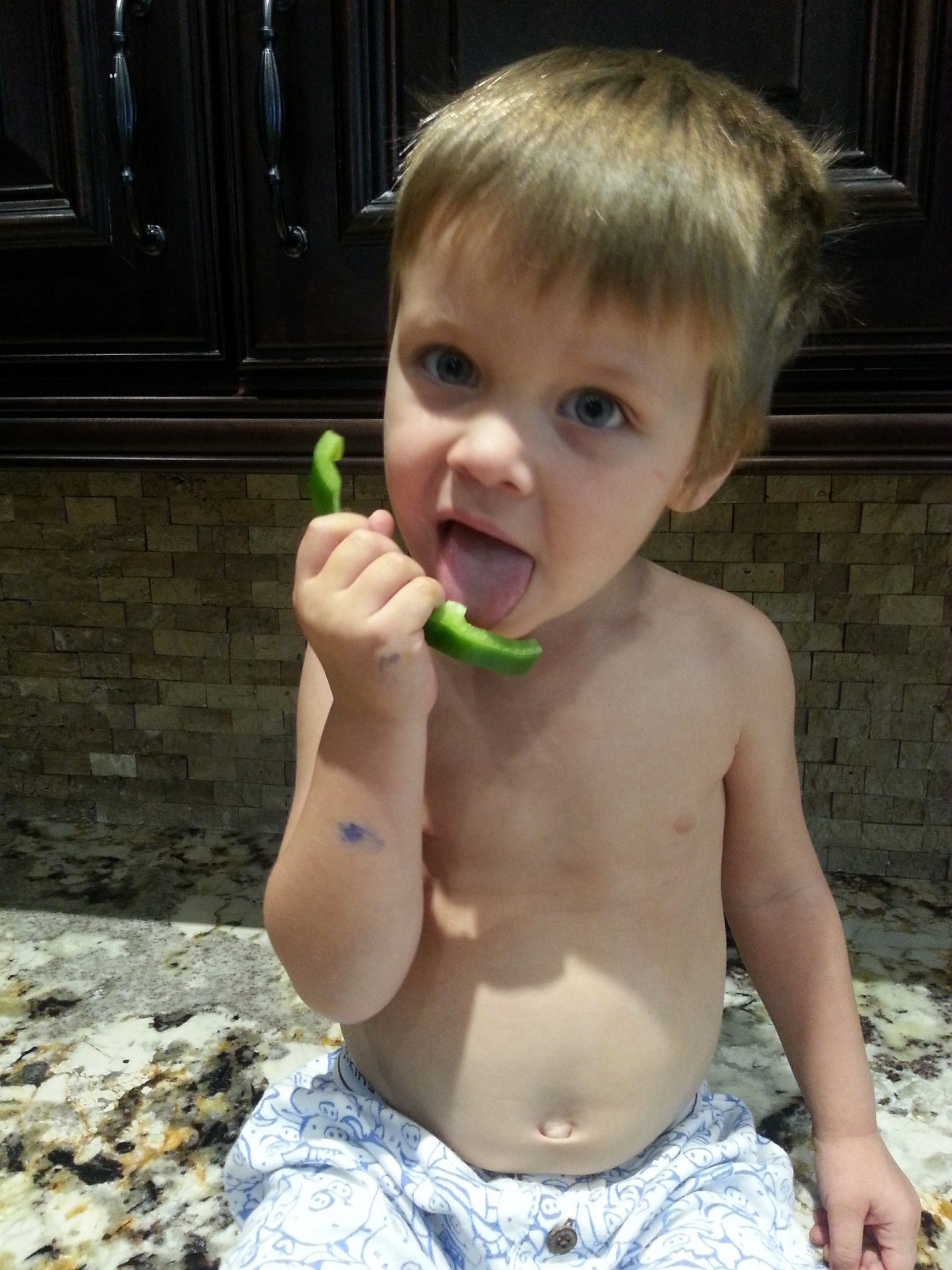 Simple and fun! Enjoy!