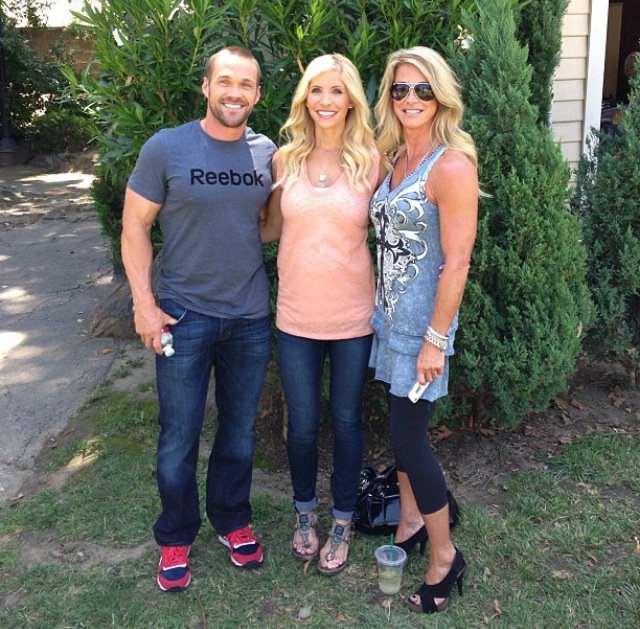 Mom is Turning 29!!! Again.
March. The month of birthdays in this family ?.
Today happens to mark the most important one of them all. The birth of the woman that brought me into this world and taught me all that I know ? my mama. Please help me wish her a very happy 29th birthday!
Ps ? this is the 23rd time she?s turned 29…lol. I?m officially older than my mom 😉
Mom,
Thanks for being there for me, always?cheer competitions, gymnastics meets, school plays/dances, surgeries (too many to name!), recitals, happy times, and sad times. Thanks for teaching me to organize, clean, and fold clothes like a maniac ;). Thanks for helping (or forcing) me to be the best me I could be ? while I didn?t appreciate it back then, I do now!! Thanks for being the glue that has kept our family together and for being the best mom this world has ever seen. I love you so much, Mom!!!!
Happy Birthday!
Love,
Heidi
In honor of this wonderful woman?s birthday, I?m leaving you all with one of my favorite Mom recipes?her famous, easy, and healthy Black Bean Salsa! Enjoy this with just about anything?or even plain! (My mouth is watering as I type this)?
Noey?s Black Bean Salsa
What you?ll need:
6 roma tomatoes
Scallions, if wanted
1 green pepper
1 red pepper
1 yellow or orange pepper
? tsp garlic powder
1 can of corn, drained, low sodium
2 cans of black beans, drained, low sodium
1 can of pinto beans with jalepenos, drained, low sodium
1 can of garbanzo beans, drained
1 small jar Pace Picante salso, mild or hot (I personally like Trader Joes Pico de Gallo, instead)
? C Kraft FAT FREE Zesty Italian Dressing
How you make it:
1. Chop all vegetables. If you?re old school, like me, do this by hand ?. If you?ve entered the 21st century with your cooking, a food processor works just fine too!
2. Add in garlic powder, beans, corn, Pace, and dressing.
3. Eat some now, store the rest and eat the next day for best flavor!