Music makes the world go ?round! It is said that music is truly a universal language. You can trace music back to the foundations of every culture in the world! As well, humans of all ages have an appreciation for music. From infants who naturally bop their heads to a beat, toddlers who play in the Pots ?n Pans band, to us as we jam in the car as we belt out our favorite songs (the louder I turn the music up, the better I sound), all the way to our great grandparents that sing songs that rocked their generation, music sets the background theme to the chapters of our lives. I?m just scratching the surface?now let?s get down to the nitty gritty of the raw benefits of this melodic magic. Studies have proven that children who participate in (or should I say ?enjoy?) music from a young age:
Boost their brain power
Improve their memory
Thrive socially
Build confidence
Learn patience
Build connection skills with others
Continuously improve their skill, setting a good pattern for life
Better express themselves
Learn discipline
Are more creative
Who wouldn?t want their kids to have these amazing benefits? Well, I?m happy to share that March is National Music in Schools month, a time where we all can acknowledge these teachers and schools that are trying so desperately to make sure as many kids are exposed to music as possible. A HUGE thank you to all of you out there that fit into this category! 🙂 While budget cuts have made these programs unavailable in many schools, these children are NOT out of hope! Some communities offer free music programs within the local communities, and there are some great charities out there working hard to keep musical education in schools alive, like http://psarts.org/ and http://www.vh1savethemusic.com/.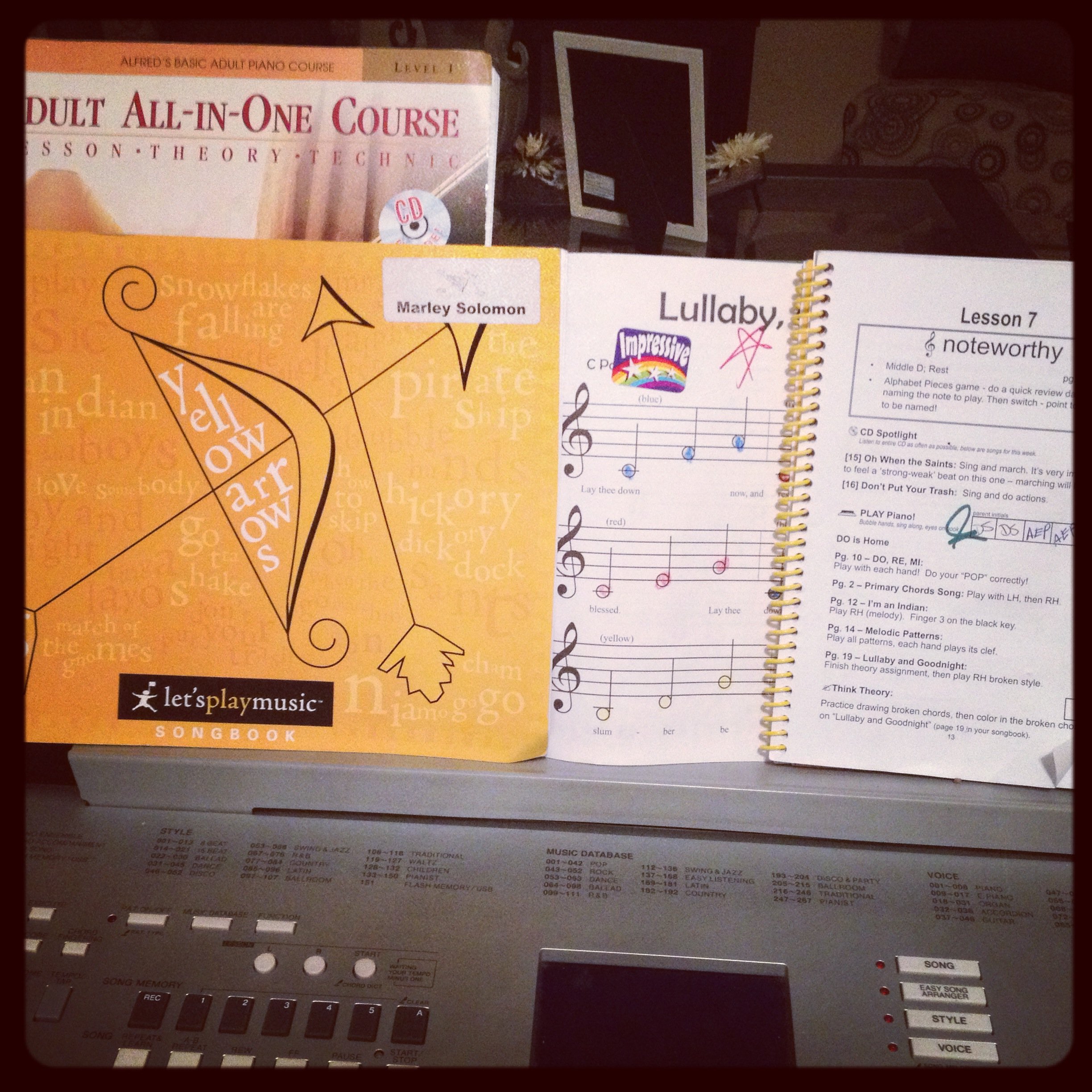 Not free, but absolutely amazing, is a program Chris and I have enrolled Matix and Marley in called Let?s Play Music. Marley is quite the song bird, Matix is composing his very first piano piece at 8 years old, and Cashy thinks he?s just as good as they are!
Looking for a less expensive and FUN way to start getting your kids involved in music? Check out my favorite musical toys and items for any age!
| | | |
| --- | --- | --- |
| For as young as can grip | For 6 mos+ | For 12 mos+ |
| NINO Plastic Egg Shaker Assortment of 4 Pieces Blue, Green, Red & Yellow | Musical Toys MP-200 8-Inch Mini Rainmaker Shaker | Hohner 5 Piece Toddler Music Band |
| | For 2+ | |
| Garanimals Jammin' Tunes Keyboard | Cash playing his favorite Garanimals Jammin' Tunes Keyboard | Hohner Kids / Pair of Mini Maracas |
| For the Preschooler | For any Child | For Elementary Aged |
| Plan Toy Solid Wood Drum | | Lauren LA30N 30-Inch Student Guitar |
References: