I must say, there were SO many great ideas on exercises we could all do with our kids (or nieces and nephews 🙂 ) shared on my Reebok AK Wedges giveaway. All of this creativity made for some fun fitness around the Powell home, but made it extremely hard to choose our winner!
Ashley, you must know that this Deck of Cards workout you do with your kids is actually one of Chris? and my FAVORITE workouts of all time to do ourselves!!! AND with our peeps. 🙂 Crazy enough, though, we?ve never even thought to make it a game/workout with the kids.
Cash and I had a blast. Moms and Dads read below for the ?how to? on this workout, and have as much fun with your kids as we did with ours!
Deck of Cards: Kids' Edition
By Ashley P.
My kids and I like to get a deck of playing cards and make each suite represent a workout move and the number on the card equals the # of reps.
Example:
Hearts= jumping jacks
Spade= squats
Diamond= lunges
Clubs= sit-ups
They get a kick out of calling out the number and the suite. We count out loud together?working on our numbers while working on our fitness!
Time for Cashy and Mom to try?
We draw HEARTS!!! Jumping Jacks, here we come…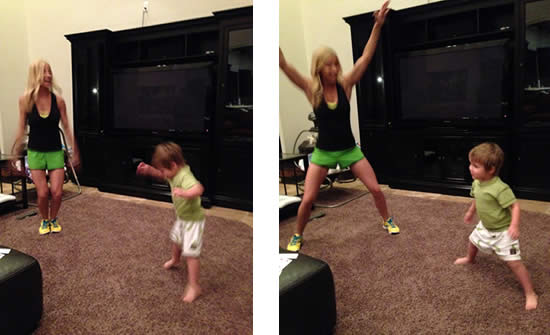 Next up…DIAMONDS! Time to get into our "lunch", as Cash calls them. 😉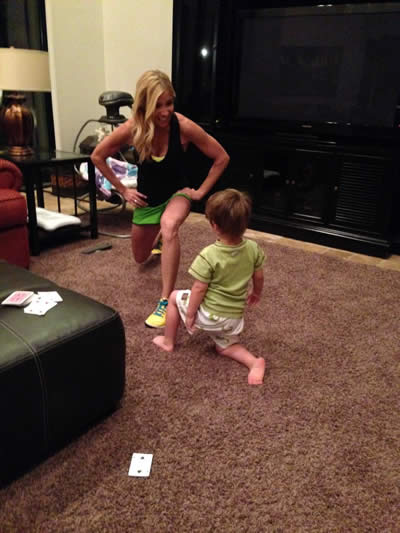 SPADES for the next draw…dropping it like it's hot in our "squaks." 😉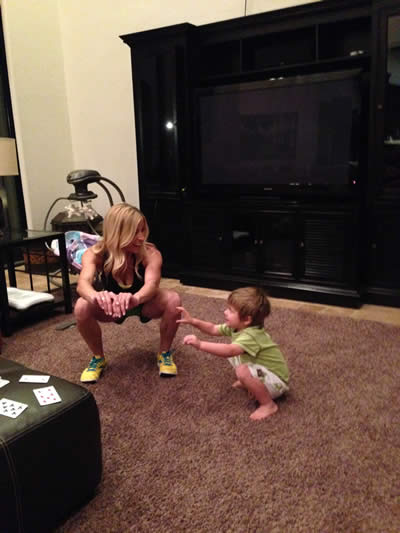 Last but not least, CLUBS, to close it out. Kissing sit-ups. Mwah!!!!!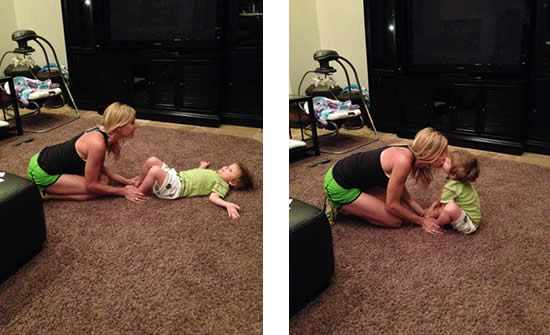 Heidi 🙂