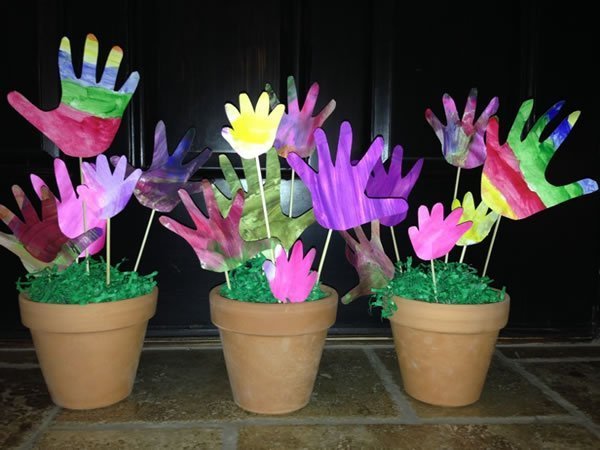 It's crafting time again at the Powell Pack household and what more wonderful way to welcome in Spring, that with a handful of flowers! You'll love this simple way to create some blooming "flowers" and my favorite part is that even Ruby could join Matix, Marley and Cash in on the fun!
What you'll need:
How you do it:
Time to paint the flowers! First, I had Matix, Marley, and Cash paint a couple of white pieces of paper. We used heavier weight Finger Paint Paper
but any type should do. ?Matix was excited to paint a piece of paper for Ruby.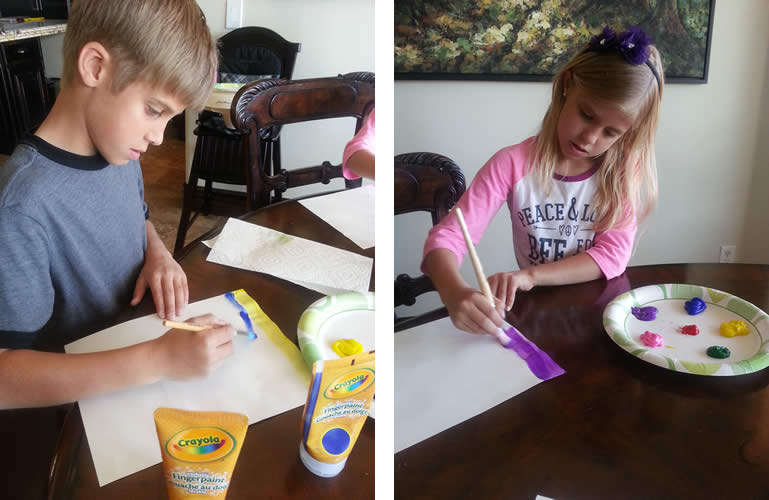 Once the paint has dried, ?trace each person's hands on the painted papers. ?Tracing both right and left hands will give you variety in your flowers. Then,?cut out the traced shapes.
Next, attach an end of each skewer to the center back of each cut-out hand using the scotch tape to create each flower and stem.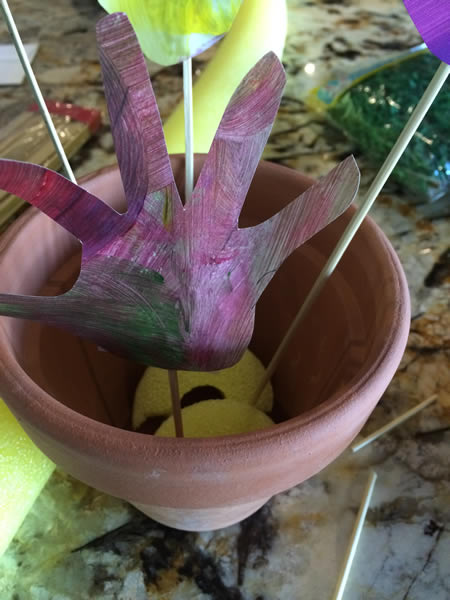 Cut your floral foam to fit in the bottom of your flower pot. ?We upcycled and chopped up an old pool noodle
to use as our foam.?Stick the skewered "flowers" into the foam and arrange to your liking – varying the height and filling in with more flowers as needed.
Lastly, we topped off each ?flower pot with some shredded green paper to hide the foam. If you used potting soil, you could skip this step.
I am LOVING how it turned out and how much fun they had making them. The kids love seeing their hand prints displayed for all to see! While I love fresh flowers, these handmade "flowers" are my favorite. 🙂