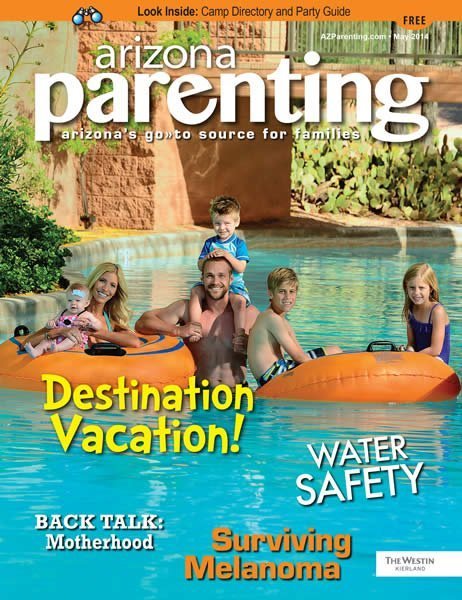 I couldn't be more excited about the new issue of?Arizona Parenting?- featuring the entire Powell 6-Pack!!! We had so much fun as a family (yes, an entire family, for once!) being lazy in the Lazy River and splashing in the Play Pool at a local resort for our mini "stay-cation". Fun memories, all around :).
One of my favorite parts of the issue?? The opportunity I got to share my thoughts on the most precious role I have in life – Motherhood. Being Mom to Matix, Marley, Cash and Ruby is a huge blessing and an even huger blessing. Wanna hear my thought? See below and find out I ask the kids almost daily, "Have You Filled a Bucket Today?
"
Read the entire article at Arizona Parenting online, page 54.