Racking your brain for the perfect Mother's Day gift?
How about a personalized VIDEO message from this hunky man?
Yup, you're reading this right?. I'm gonna share my man with 5 winning mom's this year!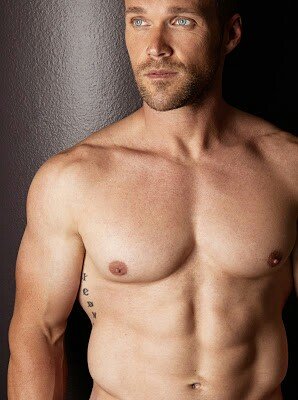 Enter to win one of 5 personalized video messages
OR one of 5 autographed copies of Choose More, Lose More for Life
as the perfect gift for you, your mom, wife or special woman in your life for Mother's Day!
How to Enter:
In the comment area below, in 250 words or less, share what you'd like Chris to tell you, your mom or wife. Ideas could include celebrating something she's accomplished, cheering her on for a goal she's working towards, etc. ?Get creative but keep it to 250 words.
At the end of your ?250 word request, tell us her name (include how to pronounce it/sounds like if needed) if it's not you, and your name.
Example:
250 word comment goes here.
My wife/mom is: Cherie ?(pronounced Share-ee}
I am: YourName
Deadline to enter is 11:59pm Pacific Time on Sunday, May 4th.
Randomly selected winning submitters will be notified by email on Monday, May 6th
and we'll ship the winning books to get there in time for Mom's big day.
Videos will be sent by email/dropbox!
Along with commenting on the blog, use Facebook, Twitter, Instagram and/or Pinterest to share something about your mom or invite others to submit an entry for your mom by sharing this blog post on social media and tagging me or Chris or the hashtag #powellhunkgiveaway. ?The more sharing and entries from your family, the more chances to win.
Like and follow me on my social media channels so I'll be sure to see your sharing:
Heidi:?Facebook,?Twitter,?Instagram, and/or?Pinterest
Chris:?Facebook,?Twitter,?Instagram, and/or?Pinterest
Be sure to include the hashtag #PowellHunkGiveaway so we can find you!
Good luck!?