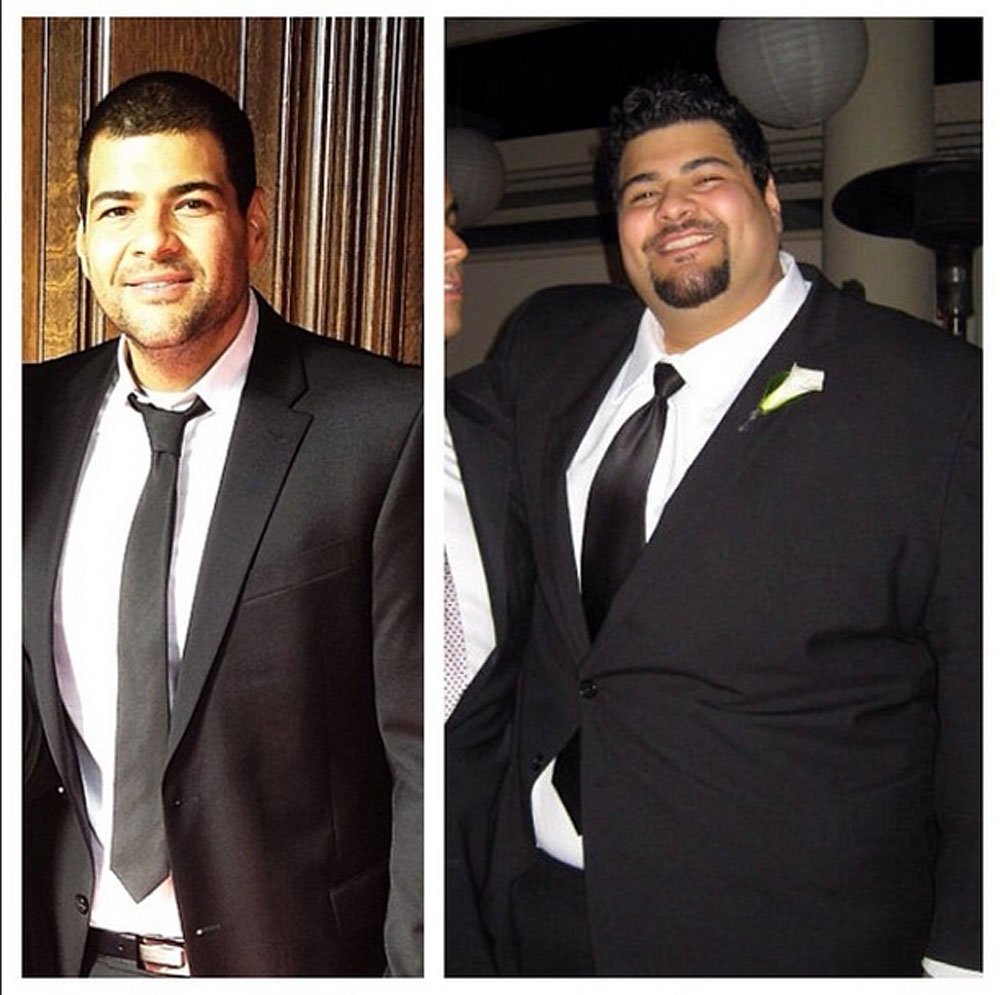 There were lots of ups and downs during Mehrbod's journey on the show. First, he broke our record for Phase 1 when he lost a whopping 137 pounds! He then hit an all-time low when his relationship with his girlfriend ended, and he gained 46 pounds during Phase 3. Mehrbod courageously turned it back around when he set another record in Phase 4 by losing a total of 204 pounds! His ability to get through some pretty tough stuff, opened the doors for his true transformation. Mehrbod unleashed the beast, and he certainly knows how to break through to end up on top! I am excited to catch up with our favorite DJ and find out where life has taken him since EWL!
[slideshow_deploy id='8234′]
Q: What have you been up to since your episode aired on TV last summer??
A: Well…I got engaged to the gorgeous woman you all were able to meet on the show, Mona. Since then, I?ve basically started living the life I always dreamed of by experiencing the things I wasn't able to before EWL. I have been traveling, playing all my favorite sports, hiking, mountain biking, skiing, and I even got a season pass to Six Flags. I started playing in a softball league for my CrossFit Box?The Tustin Wodgers? and I also started a basketball team called #HappyTimes. I am still producing music and DJing, and I work full time at an amazing company called Dastmalchi. We manufacture our own products including Digital Body Analyzers (scales), blood pressure monitors, and much more.
Chris and Heidi taught me to pay it forward, so I have pioneered a couple of programs and organizations to give back to the community. I started the #HappyTimes + Crossfit Tustin where we make and sell "happy times" shirts that allow us to help people who are underprivileged, but need to lose weight, to get the help they need. We help with everything from nutrition, to CrossFit memberships, to awards for hitting their milestones. The Homeless Ministry of South OC is where we try and give back to the community by helping the homeless get back on their feet with food and clothing drives, along with monthly dinners and holiday events.
Since my weight is no longer keeping me from doing the things I love, it's great being able to utilize my energy in giving back to the community and living life to the fullest!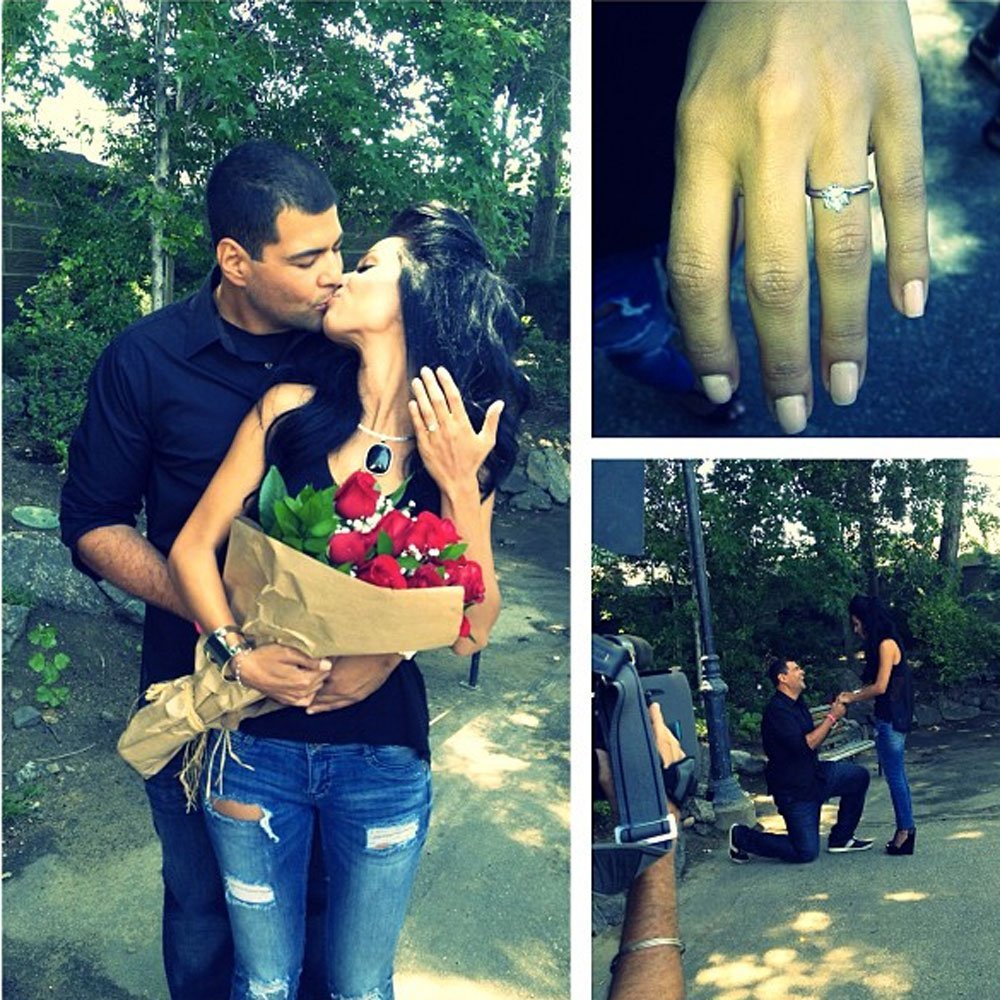 Q: What are your favorite workouts? Do you have a favorite piece of workout equipment??
A: I love anything that gets me outdoors and active, but I would say my favorites are basketball, CrossFit and tennis.?My favorite machine is the rowing machine we use at CrossFit TUSTIN?it's hands down the best workout I?ve ever experienced! I?ve never forgotten the time Chris made me do a 500 meter row in under 2 minutes and I almost passed out. Now I can do that in 1:34, and it?s so encouraging to see results like that!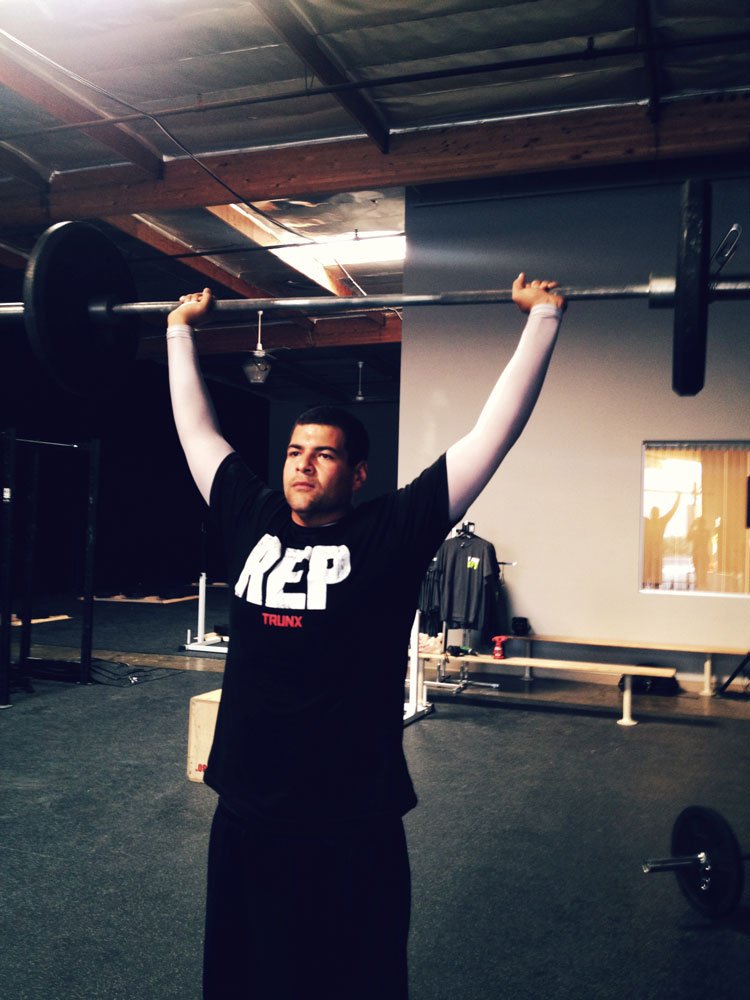 Q: What is the best piece of advice you?d give to someone who is beginning this transformation journey?
A: Here's the advice I would give: 1) Take it one step at a time and remember you're in this for the long haul. 2) Telling yourself ?I?ll start tomorrow? or ?I?ll get to it tomorrow? is the worst thing you can do?stop making excuses and take your life into your hands today! 3) Working out is only a small part of the transformation?the most important part of the transformation is your diet and the emotional aspects of eating. You have to get to the root of that and figure out why you turn to food for comfort. Once you have that figured out, then you need to focus on rehabilitating the emotional side of your eating and then focus on your diet. Start eating to live, not living to eat. 4) To keep yourself motivated throughout your journey, put motivational pictures on your fridge.This really helped me throughout my transformation journey!
Q: Have you ever found it challenging to keep yourself motivated??
A: After the show, I put a 10 pound threshold on my weight. Unfortunately, I injured myself skiing this season in Utah and had an AC joint separation. I couldn?t workout for over a month, it became hard to control my eating, and I ended up gaining 20 pounds because I kept making excuses to myself. I think it?s important to have people in your life that are going to hold you accountable. I have my amazing fianc? Mona, who is that rock for me now like Chris and Heidi were on the show. I also have the 3 Amigos (Bob Brenner & Mike Epstein) that went through this amazing journey with me, and they understand how hard it is to maintain, so having them as accountability partners helps a lot. And I remember to continually confess, re-access, and recommit myself when I fall off the bandwagon. There will always be setbacks in life, but you just have to face them head first and be honest with yourself!
Q: Do you have a favorite quote or motto?
A: What always stuck in my head while working out was ?I am going to make the rest of my life the best of my life,? and that is because I had spent the last 15 years pretending to hate what I loved. I was not going to do that anymore?no more dreaming about ?what if.? No more excuses!
Q: What is your favorite food to enjoy on a reward/cheat day?
A: I love to eat Persian food, so on my cheat days that's my go-to meal since I enjoy eating rice. Sushi is also a great option and Mona?s favorite, so it?s a double win.
Q: What are your favorite on-the-go healthy snacks?
A: Protein shakes are my best friend when I?m on the run. I also love a Questbar?here and there, and you can?t go wrong with these options.
Q: Do you have any mealtime tips you?d like to share?
A: Keep foods simple and clean. Make them easy! I grill chicken and portion it out, then have it for the next 3 to 4 days by pairing it up with something like a sweet potato, salad, veggies, or brown rice. If you?re eating out, don?t shy away from making special requests. Also, ask for a to-go box at the beginning of your meal if you are eating alone at a restaurant and pack up half of the meal even before you start eating so you don?t pick at it. If you are eating with someone, try and split a meal – that is what Mona and I do most of the time. And if you have to eat fast food because you are on the road, try to find a place where you can get grilled proteins with veggies. So many restaurants and fast food places have that option. Salads, grilled protein, or a protein style chicken sandwich or burger are also good options.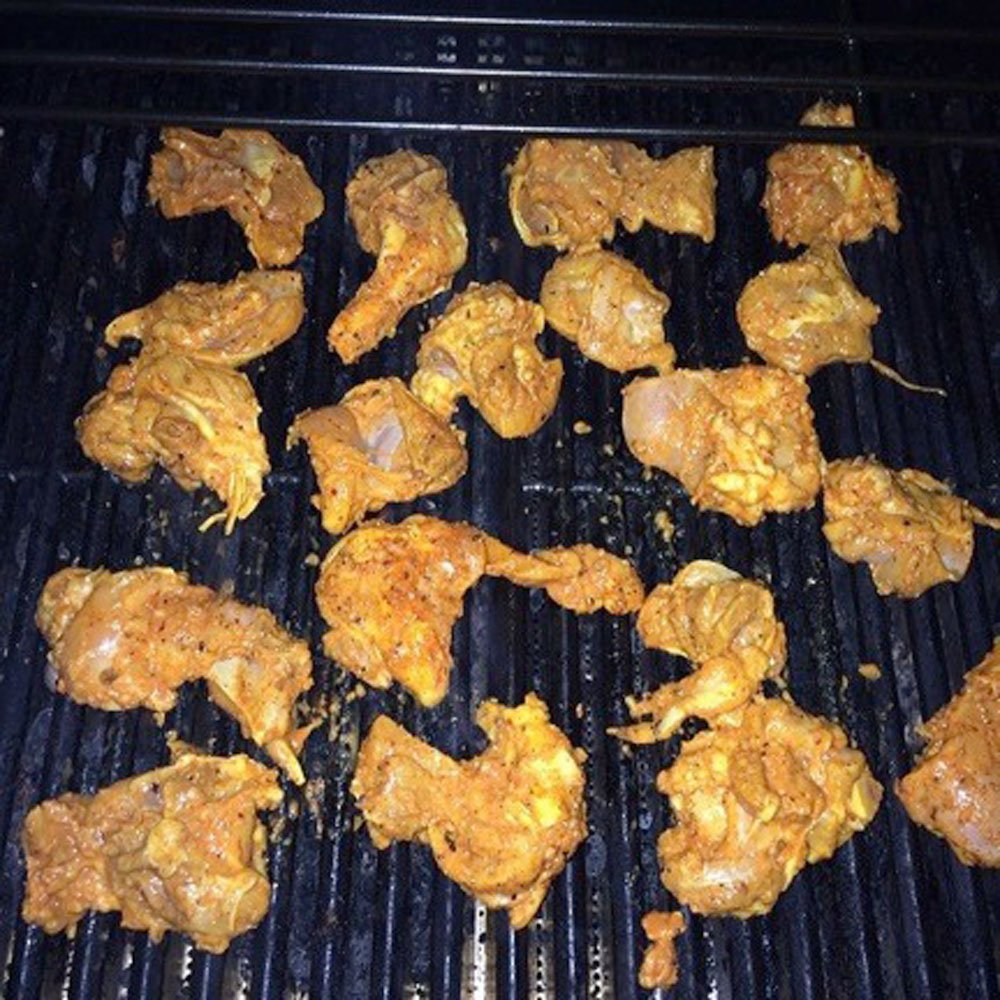 Q: Do you have a favorite recipe you can share?
A: I have become addicted to my crock-pot! I make everything in a crock-pot ? I can just throw in a bunch of stuff and leave it for 6-8 hours and it will be ready for me when I get home! My favorite is shredded chicken with salsa. So easy to make! Take 4 chicken thighs or chicken breasts (frozen is okay). Cover with a salsa of your choice?Pace salsa seems to work well. Let it cook on low for 6 hours, then use a fork to shred the chicken. Pour some in a bowl and add lime, cilantro, and fresh onions. And if you want it to be spicy, add some hot sauce! So delicious and easy? it will literally take you 2 minutes to make!
Q: What is your favorite memory from your journey with Chris and Heidi??
A: Every part of this journey with them was a gift and a learning experience. They are two of the most amazing people I have ever met, and I honestly don?t know anyone else who would be able to do what they do day in and day out. I have so many memories with them, but my favorite part was being in Arizona with them for the final stretch. They treated me like family and opened their home up to me. I embraced it and treated it like I was preparing for a UFC or boxing match and would work so hard every day and give it 100%. All I would think about was standing at my reveal with Chris and Heidi and seeing my proud family and friends. That motivated me to do extraordinary things in Arizona, and I was able to hit my final goal. So for me, that final stretch was my favorite part of the journey.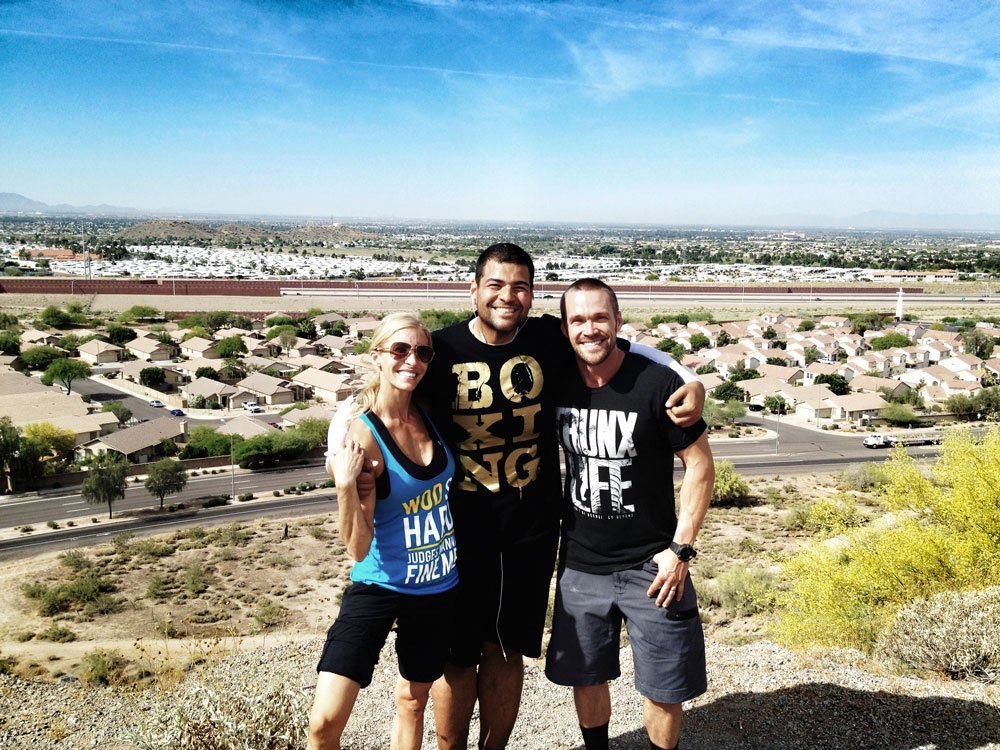 Mehrbod is such a go getter, so caring, and compassionate. I love all of the amazing things he is doing, and it's so great to see him totally embracing his new life! Mehrbod and Mona have become such great friends of ours, and we are beyond excited for their upcoming wedding! 🙂
You can find Mehrbod on Facebook, Instagram, and Twitter. He also has a special discount code to share over at VitaGoods – use the code happytimes to get 60% off one of their scales!