Bruce Almighty.
Yes, he is deserving of this name, and I have no doubt you'd agree. It isn?t often I meet people like Bruce, people who shine so brightly and intensely that you can?t help but strive to live the best life possible after a moment of being around them. Bruce truly is one of a kind.
From the moment I met Bruce, I knew he was going to change the world. Over the course of the year, I got lucky enough to bond with Bruce in some pretty incredible ways. Chris and I may have been his rock at times?like after a bad weigh in, before his dad?s parole hearing, or when navigating him through his own personal struggles along the journey?but Bruce was our rock many times too. I can guarantee if you ask him about a time he will never forgot from this past year, he will tell you about the time (I?m laughing as I type this) that I went to pick him up from Matix?s football game (he was coaching). Little did Bruce know when he got in that car that he had entered a war zone. Chris and I had just gotten in the most ridiculous fight ever that ended in me kicking him out of the car and Chris running home 3 miles (to prove a point, of course). When Bruce got in the car, I had Chris on the phone via headset trying to make sure he was safe (but to still prove my point, lol).? I was trying to mask the fight that had just gone down with a newly softened tone. But before too long, and after a few words from Chris (that Bruce couldn?t hear), I was in tears and we were both using Bruce as our marital mediator. Oh my gosh? if it weren?t for Bruce knowing when to say the right things?or when not to say anything at all? we wouldn?t have patched it up so quickly.
While it wasn?t so funny then, it?s one of our favorite things to laugh about with Bruce now. Hahah?welcome to the Powell Pack, Bruce!
[slideshow_deploy id='8259′]
Oh boy?to say the least, Bruce knows the ins and outs, the good and the bad, the highs and the lows of the Powell Pack. He loves us unconditionally just like he does everybody else, and I?ve never met a better example of someone who loves unconditionally in his life like Bruce does. This was demonstrated by the heart-wrenching speech he gave his dad during the parole hearing, and I wish each and every one of you could have been there to witness the emotion in the room that day.
There is so much of his story that couldn?t be told in last night?s episode, and so much of his amazingness that you weren't able to see. You see, Bruce isn?t just a person, he is an experience! And these experiences filled his year with us, and no doubt will continue on with us for life. That being said, this isn?t the last time you?ll hear the name Bruce Almightly from my mouth.
Bruce, we love you like family. You were meant to live the life you are living?the tough times, the good times, the easy times, and the brutal times?and I firmly believe all of this happened for a reason. You are here to inspire, motivate, and bless this world, not only at this time in your young life, but for as long as you live. Chris and I know this.
We love you, Bruce.
Love,
Chris and Heidi
You can find more Bruce on Facebook, Instagram, and Twitter!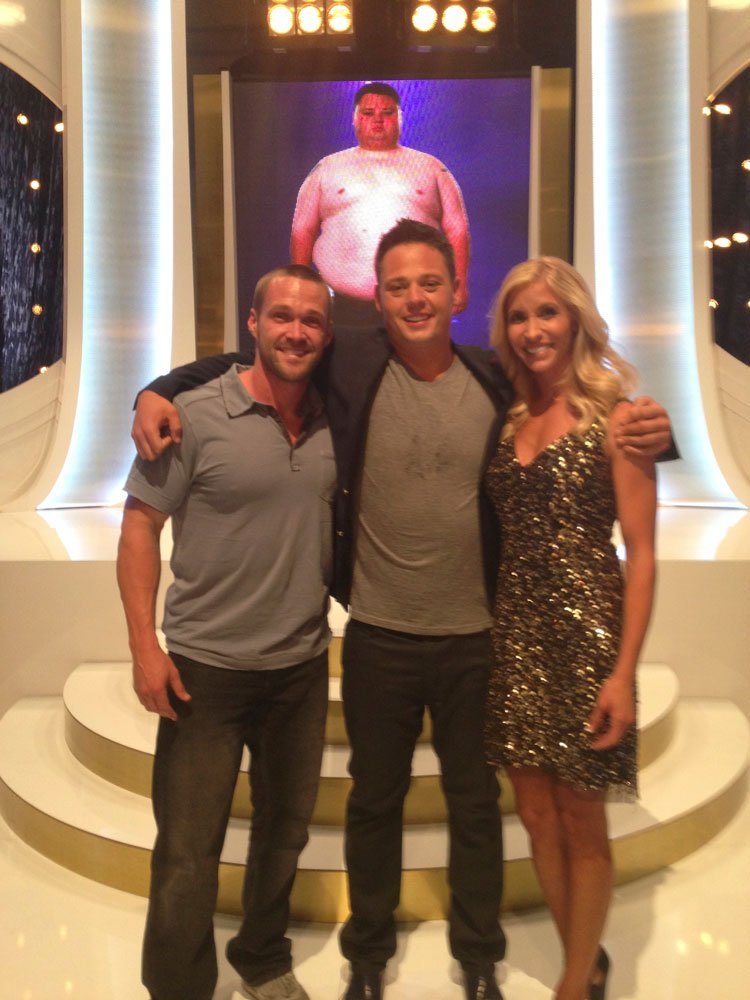 If you or someone you know has been affected by sexual abuse, it's never too late to get help. Contact the National Sexual Assault Hotline at 1-800-656-HOPE or visit rainn.org to talk with a RAINN staff member. You are not alone!