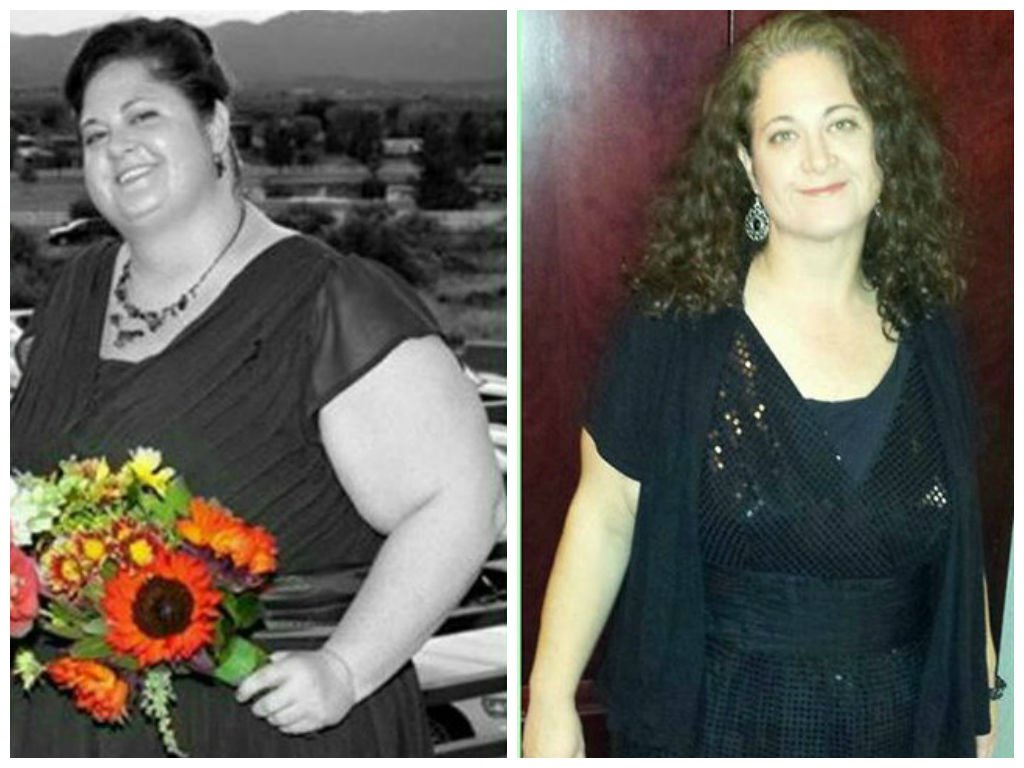 Craving some inspiration?
Need some motivation to get moving now that Extreme Weight Loss isn't on every week?
On the heels of our season 4 finale, I must say that this last year was an amazing one! From Bruce to Brandi, along with every EWL participant during season 4, we were able to share some remarkable transformations with you every single week – both on the show, and right here on the blog. With another season of Extreme Weight Loss wrapped up, we may not be showcasing EWL success stories weekly, but what we do have are ordinary people, like you and me, who are CHOOSING to do extraordinary things! Guys, this is something I am so excited to share with you because it is truly the driving force behind every single thing Chris and I do. From the bottom of my heart, there is one reason we do what we do on television: We do it to show all of you that you are capable of the extraordinary, and you CAN change your lives for the better. Sharing inspiration to transform your mind and body is what we live and breathe. It is our genuine goal to inspire each and every one of you to realize that if our EWL peeps can lose hundreds of pounds and change a lifetime of unhealthy habits, YOU can too. Those extra pounds can be lost, and your self-confidence can skyrocket. That marathon you want to run is not a lofty dream, it is a real attainable goal! Transformation is real, and it is not just for those with the opportunity to be on Extreme Weight Loss – it is for anyone and everyone willing to make a change.
With that said, I am so excited to introduce you to a truly remarkable transformation…ladies and gentlemen, introducing the new Jill!!!! This beautiful lady was not on Extreme Weight Loss, nor did she ever receive any one-on-one coaching from Chris or me, yet, to date, she has lost 152 lbs. Wow!!
Jill's journey began just about two years ago when she noticed a small Facebook advertisement for a BEST hiking event in her area. Be Your BEST AZ is a non-profit organization Chris and I started along with our dear friend, Richard Morris, and it was created to inspire and empower people in our local community to make a change. In short, it's our way to pay it forward to the people of our hometown and give them the tools and guidance they need to start on their transformation journeys. Jill attended the event with no real idea of what to expect, no big weight loss goals, and very few expectations. After a rigorous hike, a pep talk from other BEST attendees, and a quick meet-and-greet with Chris, she felt inspired, immediately went home, ordered Choose To Lose: The 7-Day Carb Cycle Solution, and began her weight loss journey.
Jill hit the ground running and hasn't slowed down since. In just 12 months, through a combination of carb cycling, strength training, hiking, and Zumba, she lost 120 lbs. She has been meticulous with her meal planning and tireless with her workouts, pushing herself day in and day out and continually losing weight. It has been remarkable to be a witness to such a beautiful transformation, and I could not be any prouder of her! Her transformation is a true example of what can be accomplished with a belief in yourself, a strong group of supporters, and the willingness to change both physically and mentally.
[slideshow_deploy id='8948′]
There is nothing we love more than hearing (and sharing!) stories like Jill's, and every month on the blog we'll be showcasing amazing transformations made right at home. So, tell us…what's your transformation story? Are you or someone you know on the weight loss journey of a lifetime? We want to hear it! Send your transformation tales to [email protected] for the opportunity to have your story shared right here on the blog. We can't wait to hear about all of your amazing transformations!!
Xoxo,
Heidi
For more information about Be Your BEST AZ, visit?http://beyourbestaz.com